Phoenix-based mortgage veteran hands out advice amid looming economic clouds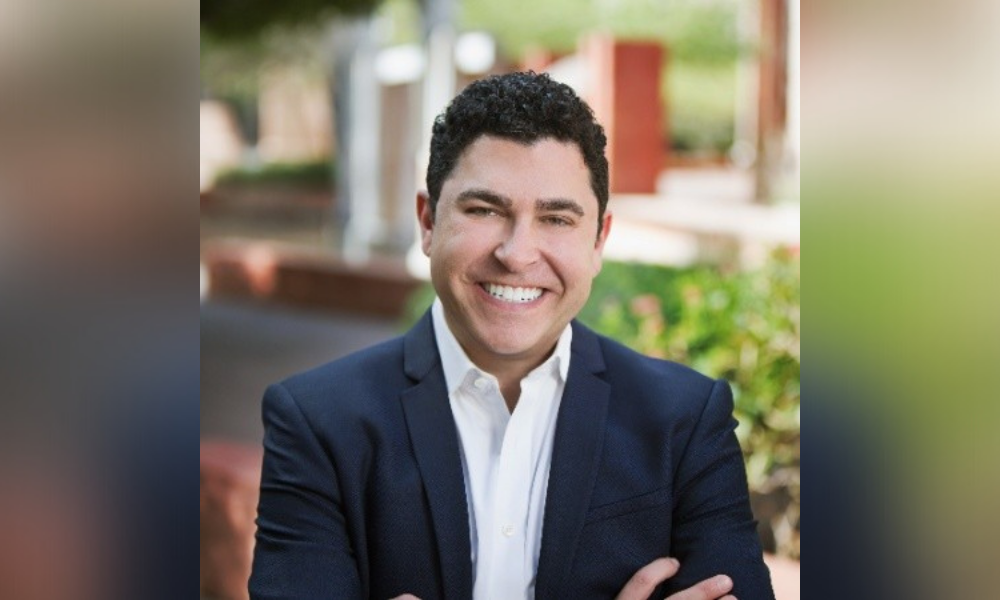 At the height of the COVID pandemic, when remote working came into its own, thousands of Californians relocated to Arizona, attracted by the lower cost of living, cheaper house prices and a sunnier climate.
But even before that, a 2019 census revealed that Phoenix, the state capital, was already one of the fastest growing cities in the US, thanks to its business-friendly environment and job opportunities.
One mortgage veteran who has reaped the rewards of the Californian exodus in recent years is Jeremy Schachter (pictured), Phoenix co-branch manager for Fairway Independent Mortgage.
"We're still having a huge influx of people from out of state coming here, whether it's because of home prices, property taxes or because of the quality of life," he said.
"I actually have a buyer right now that is coming from California and who can work and live anywhere. He's fully remote and looking in this area for a home just because property taxes are so much lower in Arizona."
Read more: Housing chaos the flip side of Arizona attraction
Although the appeal of moving to the state hasn't dimmed, there are signs Arizona's become a victim of its own success, even as memories of lockdown and the pandemic begin to fade.
According to a recent study from the Common Sense Institute, inflation in Phoenix is 3% higher than anywhere else in the US, while Arizonans have reportedly faced a 10.9% spike in prices over the last year.
Given that US inflation now stands at 8.5%, that's not something to be sniffed at.
The point was not lost on Schachter, who admitted he was concerned about inflationary pressures. "Because of inflation, people are not going to be able to qualify for a mortgage based on the cost of living. Credit card debt and consumer debt is also on the increase, so if people are doing a refinance, it's not to get a lower rate, it's to pay off debt – that's what I'm seeing across my table."
While no-one – and no state – is immune to the current economic turmoil, Schachter was sanguine, even when presented with a bleak scenario of spiraling inflation, rising rates and a subsequent slump in refi volume, which has dropped by as much as 62% year over year.
"When we talk about 5% interest rates, everyone thinks that the sky is falling, but in a relatively long span of historic interest rates 5% is really low," he said. "I think a lot of people got used to rates in the twos and threes, but you can't maintain such a low interest rate for such a long period of time."
He conceded that business "has dropped slightly" but stressed that the impact had not been huge up to now.
"Yes, we still have inventory issues [and] refinances have definitely dropped, but the strong are going to survive," he said. "If this is a career for you, you're going to figure out how to get through this, but I wouldn't count on the volume you did in 2020 and 2021."
Mortgage veterans like Schachter have been in the business long enough to know that rates today are still very low compared to what they were in the early 2000s, when the average 30-year rate was above 6%, and dispassionate enough to explain to an anxious client thinking about refinancing that having a 30-year fixed at 2.87% is actually a whole lot better.
"It doesn't make sense at all to refinance. I mean, those rates are gone," he added.
But while demand for homes remains high, led by the country's shortage of homes, there are signs – albeit subtle – that the market may be cooling, he revealed.
"I have not seen price drops yet, but I've seen appraisals not coming in at purchase price - people are throwing darts at a dartboard."
Read more: Purchase mortgage activity expected to increase despite market cooldown –why?
Once people start seeing concessions from sellers, sales prices will start dropping and demand slipping, he opined.
"That's when you'll see more inventory coming on the market. And then it goes from a seller's market, possibly to an even market," he said. "And then I've seen it go very quickly from a seller's market to a buyer's market in the blink of an eye."
Unflappable to the last, Schechter's parting shot to brokers rattled by uncertainty was succinct and to the point.
"My business has always been focused on purchases – refinances have always been the cream on the coffee," he said. "So for originators out there, solidify your real estate relationships, get out of the office and meet your real estate agents for coffee or for lunch.
"Touch base on what your goals are, because if you're not doing that, trust me your competitors are. You might not see the light currently because the inventory is so tight, but the demand for buying a home is still out there, even with interest rates going up. And honestly, they might tick down a little bit, but interest rates in the fours is not like the sky is falling."