Originator is known for his dedication to securing highly competitive home mortgages for his clients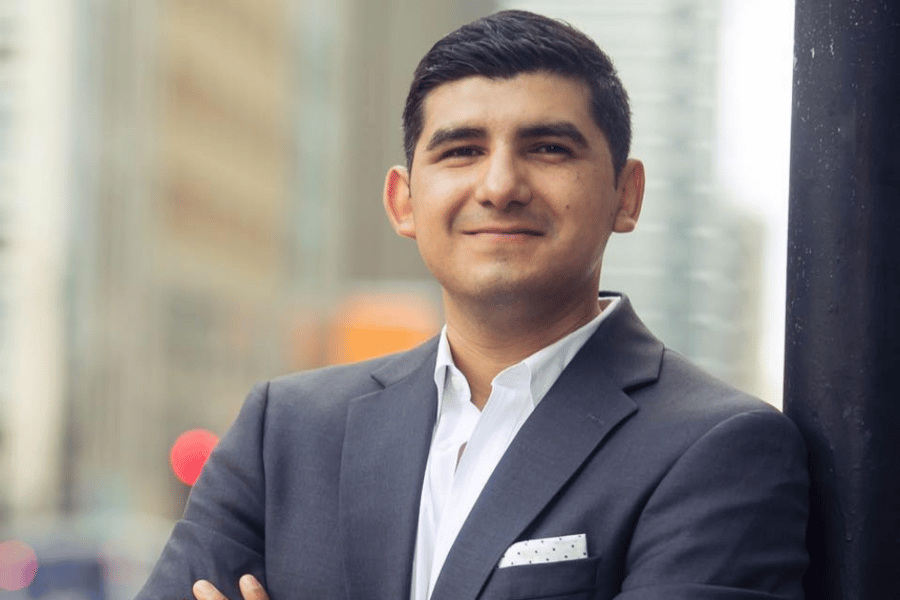 Robert Nuñez (pictured) prides himself on identifying the best loan option for each of his clients, and they love him for it. He was a newbie home buyer himself once and knew firsthand how confusing the process could be.
"When I purchased my first home at the age of 22, I felt lost in the process, with no-one educating me at all," he said. "I felt rushed and surprised. I wanted to improve the mortgage lending experience for people. I wanted to help people purchase their dream home through education and provide them with as many options as possible. In 2005, at age 25, I became a loan officer for a mortgage company in Dallas."
Fast forward to today, the creative and highly motivated professional serves as a branch manager at Guild Mortgage and has made it his mission to support entry-level home buyers by partnering with the Texas State Affordable Housing Corporation (TSAHC). Nuñez also participates in TSACH's homebuyer programs and other initiatives that provide training opportunities to non-profit housing counselors and affordable housing developers.
When thinking about his career, one fulfilling experience that came to his mind was successfully navigating one set of clients, who, at the time, were first-time homebuyers and soon-to-be parents, through the home buying process. Nuñez shared that it was crucial for them to purchase a home before their baby was born. Helping them achieve that despite a tight deadline and a due date coming up was incredibly satisfying for the originator.
"My favorite part about what I do is celebrating with my clients on the accomplishment of helping them purchase their new home. It is so rewarding for me to be able to help others and help them every step of the way," he said.
Honesty, transparency, and sincerity are the pillars of Nuñez's business. He is also fluent in Spanish, an ability that has allowed him to help more people in Texas, especially in the Dallas-Fort Worth area and South Texas. Not only does it help him make the mortgage process easier, but being able to explain the process in Spanish to his clients gives them the empowerment to make the best decisions.
The Texas housing market has been on fire, with low-interest rates and the pandemic-driven suburban migration fanning the flames. But rates fluctuate, underwriting guidelines shift, and the supply of available homes for-sale dries up. These things, according to Nuñez, make for a challenging environment every day. But with 17 years under his belt, Nuñez has mastered the art of creative problem-solving.
Read more: How one Texas broker managed client frustration in the middle of an ice storm
"It's really about being able to think outside the box, being able to problem solve and come up with personalized solutions to our client's needs. Having a positive mindset to help others is also key," he said. "With five major mortgage loan programs in the US, working with clients to help them qualify is always different because we are all humans and come from different economic and financial backgrounds."
Last year, Nuñez closed 120 loans and over $24 million in dollar volume, according to the Scotsman Guide. He mostly does purchases, having built trusted relationships with repeat clients and realtors who rely on his expertise and timeliness.
To keep his referral relationships strong, Nuñez said that the key for him and his team is continuous learning – constantly learning something new or relearning something old. That's why they dedicate one morning a week to review programs, guidelines, and tools that would help them improve their work. They call this tradition Winning Wednesdays.
His biggest piece of advice: never be afraid to ask for help.
"For someone new starting in this business, I would say to find a company or someone in the mortgage industry that you admire and go work for them to learn and be mentored," he said. "For someone that has been in the business for some time and struggling, finding a mortgage coach or coaching company that you align with can make a big difference. Learning to develop a plan, vision, and goals are so important. Start by having a S.M.A.R.T. Goal. Make sure to be specific, measurable, attainable, relevant, and time-bound."