"People want to do business with people that they feel genuinely care and can connect with"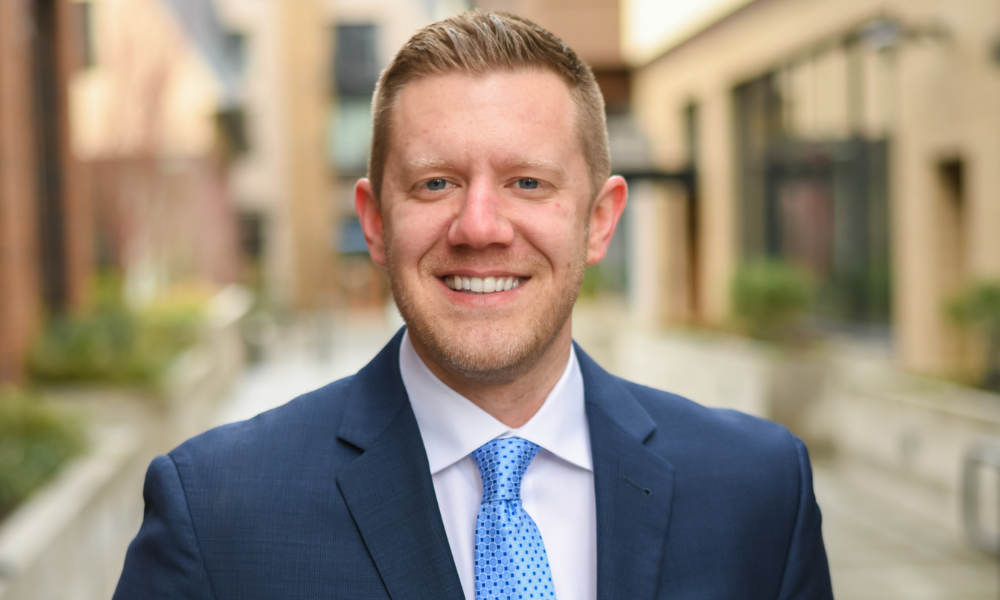 Even though he is fairly new to the industry, Chris Knouf's unwavering commitment to his clients' and partners' needs has taken him far.
Four years ago, Knouf (pictured) was working two jobs to support his kids when he was approached by a couple of individuals asking, "why are you even doing this? Have you ever considered working in the mortgage business?" Curious, Knouf did his research, decided to leave his night job and family business, and started a career as a loan officer.
"As it is with any self-starting business, the first few years were tough," Knouf told MPA. "Even though you are supported by a company name, your personal work and name are what/who referral partners want to work with. Trying to make ends meet while working six to seven days a week can be tough on work-life balance. But with determination and a strong work ethic, it all works out."
Read more: Homepoint on how to boost borrower experience
Knouf powered through his first two years and began building his reputation and network. He mainly works with realtors, but Knouf believes there are no limitations on where his business comes from, as long as the other person is fun to do business with and shares the same morals and principles as him.
"Let's face it, this job can be very stressful and demanding, so why not work with people you enjoy talking to and hanging out with?" he said. "As I mentioned above, anyone that I enjoy being around. I want to work with people who believe in me as I believe in them. We have one common goal: taking care of the client. To make sure they have the best experience because home buying does not need to be as scary or as hard as some make it out to be. You just need the right team to guide and educate you."
But not everyone you work with will be easy or align with how you run your business, Knouf said, and that's OK. Now a sales and production manager at Churchill Mortgage, Knouf oversees a team of three loan officers, a production manager and a marketing assistant. They closed over $40 million in 2020 and are on pace to do $60 million this year.
Knouf said that they attract positive outcomes by fostering great team communication and prioritizing their client's welfare. For example, there were times during the pandemic when he told clients not to refinance because it wasn't in line with long-term financial goals. On the surface, it was a deal lost. Nevertheless, those customers were touched by Knouf's honesty and referred him to their friends and family.
"I remember when I closed my first deal, which still gives me goosebumps. I thought to myself, 'this is what I was supposed to do: help others.' The feeling of helping someone achieve homeownership is very rewarding. Walking alongside their journey and sharing my personal experiences, so they feel comfortable and confident working with me," Knouf said.
Knouf also feels it's important to educate his clients, especially first-time buyers, on the mortgage process and provide them with a total cost analysis for transparency. He also attends open houses and gives out loan product kits for realtors. While they do not need to know every detail, Knouf noted that the more knowledge they have, the better they can serve their customers.
Read next: Churchill Mortgage ramps up expansion efforts to meet growing demand
At Churchill, Knouf and another top producer teach a class for new loan officers called "Next Gen." The 12-month program touches on the nuts and bolts of the mortgage process and has "income-producing" activities intended to help them boost their business.
"Activity is a short answer for both new and seasoned loan officers. When you first start out in this business, there is so much to learn. Don't get in your own way. Get out and talk to people, network. Be who you are to your core, and you will attract those that are like-minded. Be genuine. Once you relate to people, you connect. People want to do business with people that they feel genuinely care and can connect with," Knouf said.