She built her business from the ground up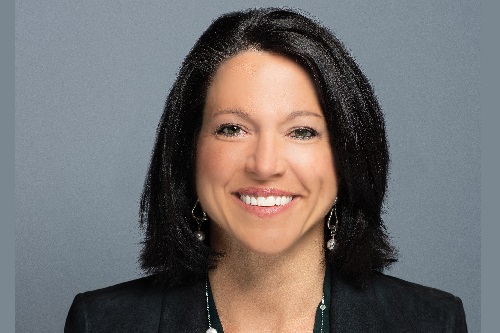 Nicole Rueth is a builder.
She co-founded a mortgage company in 2006, back when broker shops dotted the landscape like Starbucks coffee shops. At the time, she was in charge of all things operations, and her partner was in charge of all things sales. They were "extremely successful" at what they did—until her partner got himself into a personal predicament and had to leave the company.
Rueth was left with two options: sink or swim?
"We had done such a great job of building our business that I either had the choice of closing down the company and going and doing ops somewhere else or capitalizing on the momentum we built and quickly figuring out how to originate loans."
It wasn't a difficult choice. She grabbed a life jacket.
That seems to have been the right move. In 2018 she closed $113 million with an average of 35 loans a month, up from $101 million in total volume the year before. This year she's cranking things up a notch to reach a goal of $140 million.
While other originators have struggled to find their place amidst a sea of change, Rueth shrugs off market disruptors. They've always existed, they will always exist, and while the pace of business is speeding up, clients don't always want speed. They want answers, they want their hands held, and they want to be educated not only on how to buy homes but how to make prudent financial decisions. No technology can do that, Rueth said, and originators who get stuck and overwhelmed trying to figure out how to use technology are missing the big picture.
"I can't play Quicken's game. I'm not going to win. But Quicken can't play mine. That's the difference. I'm playing the game at a level that they don't even know what game's going on, because I'm educating my clients at a level that their call center minimum wage employees can never do."
Rueth's situation is unique in that she had clients as soon as she started originating loans. She tipped along for a few years before a realtor exposed her to real estate investing. Before she knew it, she owned 23 properties. Rather than investing parallel to her mortgage business, she made it part of her value proposition, sharing her knowledge of ways that real estate investing can diversify a portfolio and expand the multigenerational wealth opportunities of her clients.
"It's like that slow burn, you don't realize the temperature's going up until all of a sudden it's hot," Rueth said. "I just felt led to share, regardless of its resulting in additional business. I was led, passionate, focused, on helping as many other people as I could building wealth through real estate. And when you stop making it about money—and it was really never all about the money for me, but it was about transactions—when you stop making it about transactions, then the transactions multiply."
One of Rueth's strengths is knowing what defines her business. Her team focuses on first time investors, people who want to get into the real estate market but find it so intimidating or overwhelming that they can't make that first step. Rueth interprets the market for her consumers and partners and explains how that relates to making a good investment and building a sound financial structure.
She's a big believer in data because data, in her opinion, makes her team better advisors. She hosts a lot of classes and videos, and sponsors her local association of realtors market trends report. Her team has added an investor's class to their monthly realtor education events, and this year Rueth plans to do more outreach in order to gather more people who are interested in learning and who want to take advantage of her skills.
"Everybody is chasing penny leads right now, and nobody wants to talk to somebody that doesn't want to talk to them. That's the problem with leads: I'm calling, I'm texting, I'm emailing people that don't want to talk to me. I'd rather put together a mastermind or a classroom full of people who really want to learn how to take advantage of today's market. So I'm drawing people to me instead of chasing after them through the ability to teach them how to be better experts in their field," Rueth said. "I'm a better lender if the realtors around me are better realtors."
Rueth said that originators won't be in a good position to offer anything to anyone if they don't know what, exactly, they have to offer. That discovery has to start with finding a voice and a unique message in a crowded marketplace, then determining how to spread that message and getting help doing so. Whether it's hiring a coach, employing an assistant, or integrating an app, originators who view investing in their business as an investment in themselves are the ones who will prosper.
"If you're not willing to spend the money, you'll never have the level of success you want, Rueth said. "Originators have a very resource limited view on things when really, it's a very abundant environment. There is more money than you can ever make in this industry (it's ridiculous!) for the people that are driven and are willing to put in their money before they make the money."
For strategies from top originators, come to Anaheim on April 4th for our Power Originating session featuring Shant Banosian, Ben Anderson, and Oleg Tkach.