Embrace Home Loans VP opens up about how he created his dream line-up and his two-step referral combo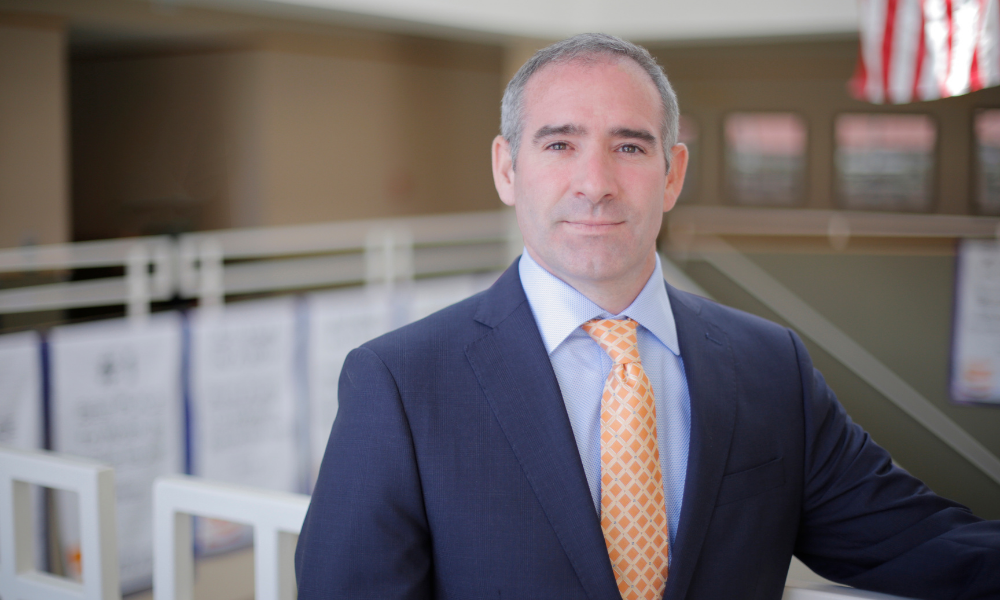 From starting off with just himself, a processor, and a business that constantly kept him on his toes, Patrick Holland (pictured), has come a long way in the mortgage industry. In a career spanning nearly 15 years, Holland has expanded his team at Embrace Home Loans to four people – an upgrade that has enabled him to continue providing the high level of service his clients deserve.
"When my business started to grow, I added a junior loan officer/loan officer assistant. Later, I added an additional sales and marketing person to help with post-closing tasks, setting up new appointments, following up with current and past clients and referral partners, and basically managing the overall flow of our team," Holland said. "The biggest thing was to make sure our clients didn't feel like just a number – we want them to feel truly special. Going back, I wish I would have added people sooner in some cases. But I think we have the right number of people now."
Empowered by an incredible team, he went from $75 million in 2019 to $175 million in 2020. This year he's on track to go over $100 million. However, Holland is not focused on setting new record volumes for himself as his focus has shifted to his staff. Now, Holland gets more satisfaction out of his team's growth and watching them level up.
One learning curve Holland and his team learned to ride during the pandemic was technology. Zoom meetings and video conferencing have become an integral part of how they maintain relationships.
"Maintaining successful referral relationships is about staying in constant contact. I make sure we check up on our partners often with phone calls, follow-ups, meet and greets and other events," he shared. "When building new referral relationships, we try to let our work speak for itself. Every transaction is an opportunity to follow up with someone and ask for their feedback. I'll say, 'I know we didn't know each other before this transaction, but can you tell me how you think it went?' The feedback is generally good."
But in some respects, Holland believes that technology also has the potential to take away this personal touch.
"Today, borrowers are doing nearly everything on their handheld devices. Sometimes you don't even meet your client in person until closing, if at all," he explained. "There is a lot of trust at play when you're helping someone with a half-million-dollar transaction. It shouldn't all be done through text message."
Read more: Mortgage brokers on mortgage tech
Holland's referral groups include past clients, real estate professionals, financial planners, and their networking groups – or what he likes to call the "big four." While all four have been effective, he considers their previous clients their biggest asset due to their great reviews on Social Survey and Zillow.
"I'm not going to say I do everything perfect, but I think mindset plays a role. With every single transaction I do, I try to put myself in my client's position. I'll ask myself, 'How would I be advising my client if it was my sister or my mom? How do I make sure they make smart decisions all the way through the process?' For the borrower, it creates a sense of trust that you're taking the absolute best care of them you can," Holland said.
Connecting with clients and referral partners is Holland's first step in differentiating himself from other originators. Step two, he said, is to knock every opportunity out of the park to keep clients and partners coming back.
"Ultimately, you must have pure determination and a willingness to listen, learn and adapt. More importantly, you need a good mentor who is going to take satisfaction in watching you grow," Holland said. "If you give a new loan officer a desk and a computer, the chances of their success are slim to none. But if you surround that person with people who have a vested interest in their success, they are going to do so much better. The company you work for is also particularly important. You need to have a great support system in place. If your company cannot support the way you want to take care of your clients, that's extremely hard."