This $645 million originator shares some key lessons from his 23-year career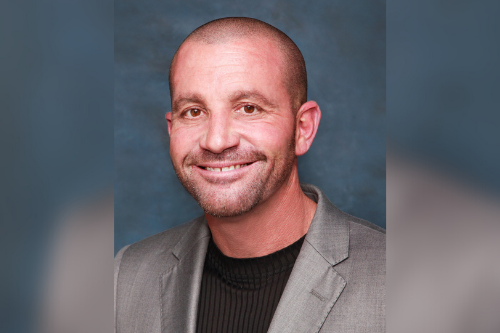 Brian Minkow (pictured) has a tried and tested method for success, and it is one that involves teamwork, exceptional client support, and partner compatibility.
Minkow, loan originator and producing division vice president for Homebridge, believes every loan is a "true team process." Last year, his team did about $645 million in volume, and he's looking at around $800 million in volume this year.
Minkow has been originating mortgages for 23 years. His main piece of advice for any originator is to go back to basics, which means customer service. Something as simple as following up with past clients has been Minkow's most effective marketing strategy, consistently generating new leads. He also works with realtors, CPAs, financial advisors, and other professionals, and his network now expands to his partners' family members.
"When someone recommends their family member to you for such a significant purchase, you know you're doing something right," Minkow said. "In the mortgage industry, your word is all you have. It's imperative to follow up with everybody and follow through on your promises. I'm fortunate enough not to have to employ many marketing strategies at this point in my career, and that's because of the level of work and service we put into each customer's loan."
When choosing potential partners, he encourages other originators to observe how they handle the file. Are they engaged in the process? Are they motivated to finalize the deal and help the client? These are the questions Minkow tries to answer when looking for a new partner. It doesn't matter if that partner has closed one transaction, he said. Once he determines they're a good fit, he then pursues them.
"You need to look at the company you work for as a partner too. One of the reasons I'm a part of Homebridge is they're open to new ideas and solicit feedback from associates at all levels. It's more than just numbers at Homebridge, and they're actively looking to improve things for both the customer and the teams that help them find the home of their dreams," Minkow said.
Minkow has also built a reputation where he gets even the most complicated offers accepted. He said it's because listing agents know him personally and trust that he will get the job done.
"One of the most challenging deals in that past year was a deal that involved a 12-day escrow, absolutely no contingencies, and the client had to release an upfront non-refundable deposit of $85k," Minkow explained that due to the lack of inventory and fierce competition, he is seeing more clients releasing contingencies, appraisals, and home inspections upfront. "There was a lot of pressure on this deal because if the deal didn't close in 12 days, the client would lose the deposit. While it was a challenge, we successfully closed," he said.
And that's one of the many reasons why his passion for helping people buy a home and live the American dream never fades.
"I have career highlights every day. No matter how many loans I've closed, it never gets boring," he said. "Every time I help someone get someone into a home, it's just as exciting to me now as it was in 1998. Finalizing a transaction and seeing a client in their new home always makes my day."