"If I can help someone, that is a good day for me"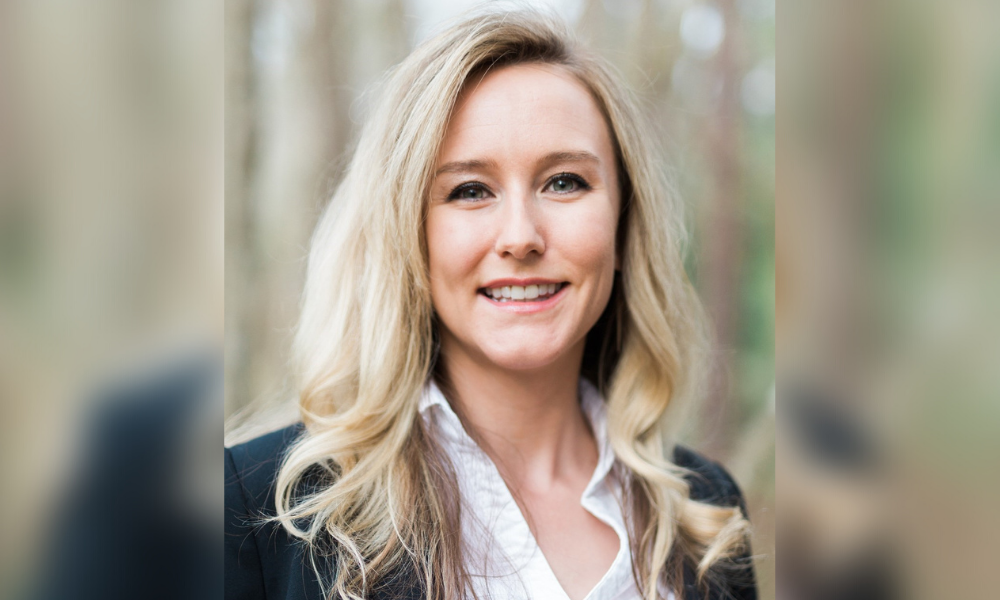 A passion for helping people is a crucial part of finding success in the mortgage industry. Lucky for Jessica Gibson (pictured), it just comes naturally to her.
The drive to help someone achieve the American dream of owning a home has become second nature to Gibson, a loan originator team lead at Amerisave Mortgage. It was back in 2007 when she turned her passion into purpose and quit her job as a commercial teller at a large bank to begin building her mortgage career.
"A customer came to my window to cash his check, and we started talking about what he does," Gibson shared. "He stated he was a loan officer, and I was very interested in learning more about the industry. I got an interview set up, and, afterwards, I knew this was what I wanted to do."
It's been 14 years since then, and Gibson has seen her fair share of markets crash and then boom, different programs come and go, and clients come in and out. One thing never changed, though. Gibson said that customer service remains her top priority.
Read more: Rookie loan officer takes a millennial approach to personal branding
"When you work on one of the largest transactions someone will most likely ever make, or help them get into their dream home, the relationship tends to build itself," Gibson said. "Oftentimes, my customers become like family or friends, and they are happy to send their family or friends to me when they need a loan or come back to me if their financial goals ever change. As their trusted advisor, they know I will treat them right and get them into the best loan to fit their needs."
But closing the deal is not enough. For Gibson, the customer journey is as important as the result. The process should be smooth, fuss-free, yet engaging for the client.
Gibson told MPA that they have a full-service team at AmeriSave ready to work on the file as soon as the customer has given their intent to proceed on the loan. A junior writer will initially review each aspect of the file, and processors will then push the loan for final approval. Once the mortgage is fully approved, the closing team will provide all the final documents needed for closing.
Read next: How your loan sales process may be holding you back
Technology is a crucial part of their business, added Gibson. "It's implemented in nearly everything we do - from being able to e-sign loan disclosures electronically, to uploading the documents directly to the secure customer portal, and even being able to do a hybrid e-closing," she said. "Today, technology has made it possible to help thousands of customers take advantage of the historically low rates during one of the most challenging times of our country."
Gibson said that knowing when it's time to grow and expand is also essential in ensuring she always gives a great customer experience.
"One of the many great things about our business is every person is different, and every loan is different, which makes it a fun and engaging environment," she said. "One particular interaction doesn't stand out, but it does feel great when a customer relays that others have told them 'no', but you're able to find a way to make it work, a way to save the customer money. Knowing the ins and outs of the guidelines or simply taking the time to truly listen often allows me to help when others couldn't or wouldn't."
Gibson closed roughly $53 million in loans over 2020. She claims that she does not keep a target on her volume as her ambition is to help new customers accomplish their goals each day.
"If I can help someone, that is a good day for me," Gibson said. "The rates are still at historic lows, and we have more loan products available now to help consumers get into a home. My advice would be, get to know your client, identify their goals and detail what would benefit them the most. Last, stay positive and passionate. There are amazing opportunities if you have the right attitude and put in the work."