He offers the best rates, best service, best deal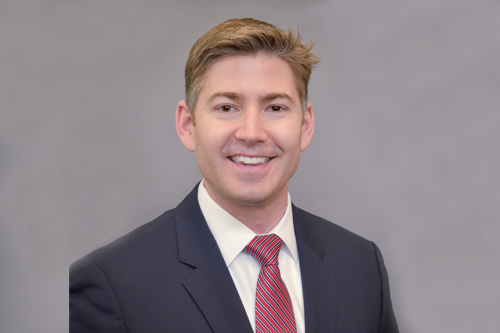 Chris Butts cut his teeth in the mortgage industry on 100% stated income loans. Income verification? What was that? He was fresh out of college, everyone was selling those types of products, and so that's what he learned to do, too.
After the "mortgage mess" of 2007-2008, Butts felt foolish that he didn't know how outrageous these products were. Still, there were some good things that came out of those early days. Butts was an assistant to a loan officer for a few years, which he thinks made a big difference to his career.
"When I was an assistant, not only did I get to learn from someone who was a top producer, so I gained my confidence that way, but I learned the business, and I was able to slowly get into sales. I wasn't pushed out and [told] 'you have to sell or you have no income.' I strongly encourage people to look at that avenue—if they're on their own and they're not doing great, to join someone. I don't necessarily think that's a step back. To be able to learn from someone who's doing it at a high level, to me is invaluable."
Now an originator and sales manager at Leader Bank, Butts is just off a $110 million year, having transformed his business almost entirely to purchase from nearly a 50/50 split in 2016.
Butts began his career working for Wells Fargo and then moved to Bank of America. Eventually, however, he found the processes and chains of command to be so regimented and structured in those institutions that he decided it wasn't how he wanted to do business. He wasn't sure if he wanted to leave the mortgage industry entirely or try his hand with another, smaller, bank. He chose the latter, and that's when the gears shifted into place. Within a couple of years, he became a top producer.
When Butts left Bank of America, he wanted two things: first, a more direct process, where he could immediately talk to people he needed to speak with without the extensive chain of command; and second, he wanted the best rate.
"I had been told when I first got in the business, 'we don't sell rate, we sell service,' and I tried that, and people were like, 'what's your rate?' I'd say, 'Don't worry about rate, my service is excellent.' And they're like, 'Okay, but what's your rate?'" Butts said. "I just figured, if I have the best rate, I know I can sell and I know I can do a lot of deals. Leader was just the perfect fit for me, between the processing and the rates, and that's how I grew my business. My motto now is 'best rates, best service, best deal'. If you have the best service and the best rates, why wouldn't you want to work with that person?
In some ways, Butts has pretty standard business practices. He tells clients that he's always available, to the point where he doesn't travel much because it's too hard for him to be fully accessible when he's out of the office. He's busiest when his clients or partners are available, which is often first thing in the morning or at the end of the standard workday. Whether a loan is worth $100,000 or $1 million, Butts treats them the same, and knows his clients sense that he's looking out for them as opposed to spinning something to close a deal.
In other ways, Butts goes against the standard advice of what "should" work for an originator. He increased his referral partners in 2018, he said, simply by being available when realtors want to come to him. No open houses, no driving around to realtor offices, no aggressive marketing campaigns, just doing a good job on deals and getting noticed by listing agents.
"I don't send fruit baskets, I'm not trying to hound people to go to lunch. I just let my work do the talking," Butts said. "I'd rather be in the office in front of the computer, answering calls and being efficient so that when a realtor calls, I'm right on the spot. They're asking a question about a preapproval, I'm right there with my info to be able to respond and tell them what they're asking about."
Butts has learned that the need to personalize a business is just as important as the need to personalize a client experience.
"On one hand I feel guilty telling people that I've been able to succeed not doing it the "regular" way. But at the same time, I think some of the key things are finding a fit that's good for you in terms of the bank you work for," Butts said. "If you're at a bank you don't believe in, like I was originally when I got in the business, it's so hard. For me, it was hard to sell when I didn't believe that I had the best deal. . . . now I have the best deal. I have the best service, I have the best rates, and people can just sense that you're enthusiastic and you know that you believe in what you're selling."
Although there aren't many properties up for grabs in his Massachusetts market, everything else is great. His team is staffed for even more volume and he's pleased with their turn times, he's pleased with the rates, the products and operations are "awesome" and the sky's the limit.
For Butts, it's a perfect lending world.
For strategies from top originators, come to Anaheim on April 4th for our Power Originating session featuring Shant Banosian, Ben Anderson, and Oleg Tkach.