Loan officer talks about productivity, handling stressful situations with grace, and consistency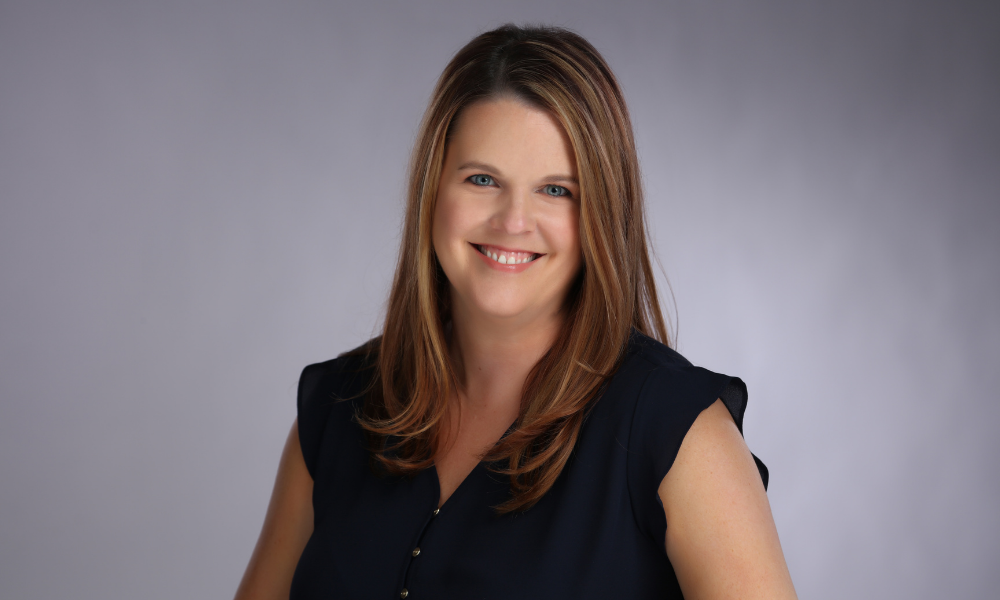 Stacey Cobb (pictured), loan officer Supreme Lending, is a firm believer in setting goals, making checklists, and creating spreadsheets. By being intentional with her time and energy, Cobb has been able to impact the lives of her clients for the better.
When she began her mortgage career in 2002, Cobb worked in the wholesale sector as an account executive who, she admits, barely knew what she was doing. Despite her lack of experience, Cobb immediately fell in love with the business.
Read next: Gunning for the big wholesale lenders
"Every day was different, every day I learned something new, and every day was fast-paced," she said. "I held that job for about five years before deciding I wanted to own a restaurant, and so I went another direction for the next four years. In 2008, I made the decision to go back into the mortgage business for a better quality of life. I have been with Supreme Lending as a loan officer since then. It was without a doubt the best decision that I have ever made."
Cobb tackles each day with purpose, but early in her career, she made a few common time management mistakes. For example, Cobb told MPA that she spent hours on follow-ups with clients or agents trying to sell a loan or program that she already knew was going nowhere. However, through experience and time, she learned to avoid "time wasters," figuring out where to focus and what to spend her time and energy on.
"By being able to identify this quicker in my process, it allows me to focus on the clients, realtors, and loans that are going to move forward," Cobb shared. "Spending more time with these clients furthers the relationships that I have with them, which makes them remember their experience. When they need anything else (or have a family member or friend who needs something), I am the first person they think to call. After 13 years, my past clients and referral network just continues to grow, which continues to grow my business."
Read more: How your loan sales process may be holding you back
Cobb is positive that her previous mistakes are what shaped who she is now. It's what makes you stronger, she said, as a loan officer, a leader in the office, and just a better person. Looking back, there are a few times Cobb wishes she would have stood up for herself more. But she understands that buying a house can be a very stressful experience.
"Most clients are understanding, but there are a few who forget that we are all human," she said. "Over the years, I feel like I have grown and handled these experiences with more grace. Some of the most unexcepted and stressful situations, when handled the right way, turn into the most loyal clients and repeat customers."
Last year was a crazy one for Cobb. She doubled her volume to $100 million in 462 units, and it was all during a time where Supreme Lending transitioned to being 100% remote, paperless, and electronic. But as much as she would like to top that volume, work-life balance remains her top priority. Cobb's target this year would be consistently closing somewhere around $75 million and 350 to 400 units.
"I had a mentor once tell me, 'If it were easy, everyone would do it.' I repeat that phrase to myself about once a week, it seems," she said. "This business is a roller coaster! There are great months, and then there are not so great months. It's hard to even enjoy the good months sometimes because you are wondering what the next month will bring. You have to truly love what you do every day to be successful in this dynamic industry. I feel like my clients, assistants, and processors can all hear in my voice if I am having a good day, crazy busy day, or a bad day. You have to want to have a good day every day – and people will feel that.
Read next: Top Originator - Career lessons I learned the hard way
"If you are consistent in how you treat every client, staff member, and situation, then success will follow. I follow my heart – if it's working, then keep doing it. If something is not working, change it. I control each day and each situation. So, it's up to me to continue moving my business in the right direction. Oh, and save your money. When you have amazing months, not so amazing months are going to follow. Be consistent in your saving and spending so that you aren't overwhelmed in the less productive months. If you aren't stressing about money, you can focus more on your business to get back to the better months."