She also shares the story of how she showed up at a county jail with a notary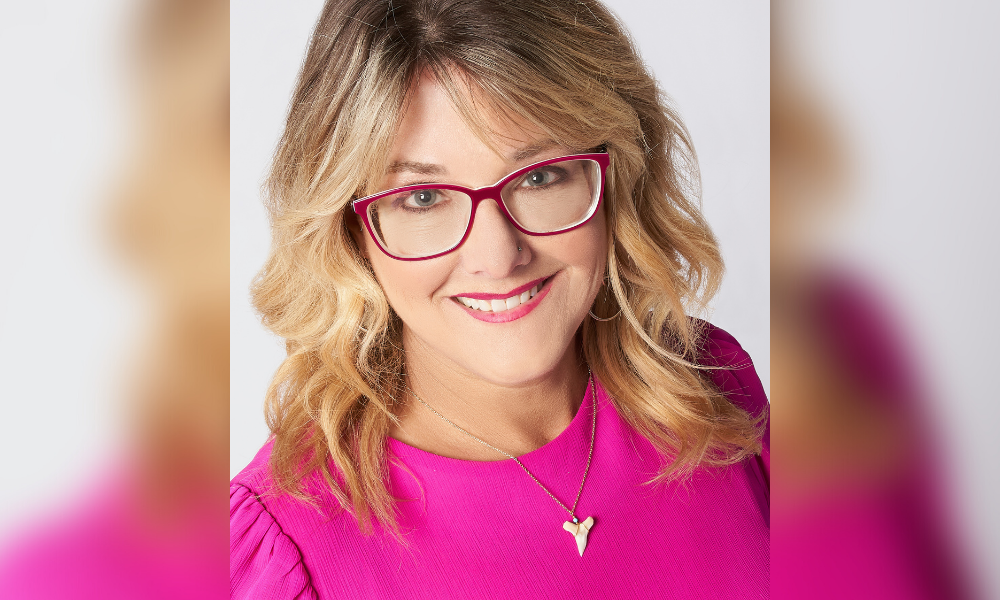 Michelle Castle (pictured) is no stranger to setbacks and adversity. But just when she thought she had overcome the hardest challenge that had existed in the history of mortgages, another one popped up. One of the many challenges Castle faced was being diagnosed with a life-threatening disease back in 2002.
Upended by the diagnosis, Castle's mortgage business suffered as she was unable to work as hard she used to. For two years, she suffered from financial hardship. However, the tenacious mortgage professional was determined to continue in the career that she loves. So, Castle decided to scale back her business and focus on her existing clients instead of trying to grow.
"That devastating experience taught me that a referral-based business is the key to long-term success – not constantly chasing leads," Castle said.
Things eventually turned around after those tough times. During the mortgage meltdown, Castle was one of the lucky ones who did not experience the tangle of problems linked to the housing market crash.
"Texas didn't suffer as much as other parts of the country. I firmly believe, when times get tough, people go to professionals they trust and have done business with before," she shared. "My loyal customers continued to support my business by referring their friends to me."
Read next: Top Originator: Robert Nuñez on making a solid loan recommendation
Castle said the highlight of her career came when she learned to create processes and systems for her business. In 2011, She got to put those processes and systems to work when she opened a Guild Mortgage branch in Sherman, Texas, with her business partner. While growing the branch, Castle found her passion for hiring, training, and empowering others to succeed in their own careers in the mortgage industry. Guild then asked her to coach other branch managers on how to implement those business processes and systems in their own branches. Now, Castle spearheads the company's training and coaching efforts in the North Texas region.
"From the very beginning of my career, a thorough understanding of the process and programs was the foundation of my business," Castle said. "I feel that my 'Plus 1' is educating customers and exploring all their options to help them build financial wealth, even if they think a 20% down conventional loan will work for them. I take an approach of looking at the big picture so we can explore what other ways there may be to save money or pay off debt faster by putting less cash down upfront while freeing up household cash flow. Presenting a total cost analysis shows them all their options, and they can choose which loan program is best for their needs. Educating customers has been my forte because I believe this allows me to stand out as someone who genuinely cares about their well-being."
Read next: How your loan sales process may be holding you back
When she's not hiring a new team member or teaching real estate courses to agents, Castle is out there going the extra mile for her clients. She recalled the most memorable deal in her career, which involved a notary and a county jail.
"I had to get a notary to meet my customer at the county jail because he had gotten in trouble the night before closing," she said. "I never judge where people are in life, I know that even when things are tough, and we end up in an unexpected situation, we deserve a chance, and the hardest lessons learned in life are through mistakes made.
"I never thought twice when showing up at the jail with a notary because my customer had one too many drinks the night before."
Her last piece of advice to both newbie and veteran originators is to "find your niche. Know who your ideal client is and where you will find them. Then tailor the marketing message for that group of people you are looking to attract. Research the market for that niche and reverse engineer to find the number of people you need to talk to each week to connect with enough customers to hit your goals. Create a calendar with activities tailored toward this specific group on a weekly basis which will provide opportunities for face-to-face contact."