40-year veteran once thought he could never make a career in mortgages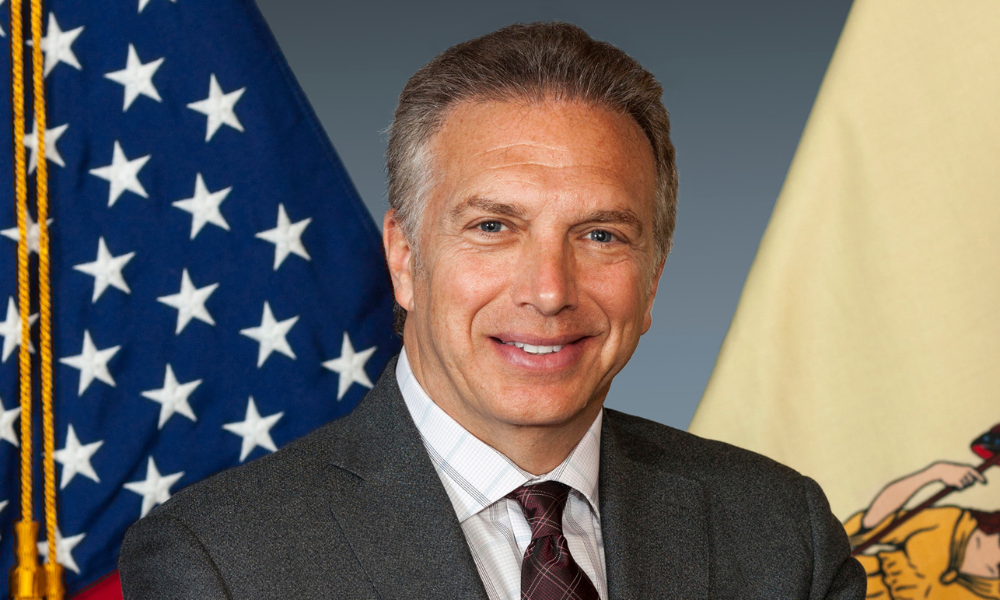 You think the economy is bad now for the mortgage industry? Try coming up like Michael Borodinsky (pictured) did back in the 80s.
"I graduated from the University of Delaware in 1983," he told Mortgage Professional America during a telephone interview. "At the time we were coming out of a pretty bad recession. In '82, when I was looking for work as an upcoming graduating senior, the job prospects weren't very good.
"I did have a degree in finance," he added. "I did take a real estate finance course as part of my major and it did give me a basic introduction to mortgage finance. I took a chance with what was available for job opportunities. Believe it or not it was to go to work for a local community bank in New Jersey hiring loan officers."
Yet even with degree in hand as a freshly minted graduate, the path wasn't smooth.
"At the time, I had no idea what the parameters were about how to be a loan officer," he recalled. "I didn't realize that it was a critical sales-commissioned component to the job. You'd think you would be given a salary and an opportunity to take orders but basically I was thrown into the wolves from the beginning. With the lack of better opportunities, I embraced it despite the obstacle of not knowing that much. My background in terms of my education did give me a running head start, so I was completely ignorant of what was going on around me. But we were in a recovering environment by 1983, and interest rates at the time were over 15%. I was selling in a market where mortgages weren't exactly a lovely name – it almost was a dirty word."
Yet in retrospect, Borodinsky views the backdrop of his career trajectory as beneficial in the long run: "Timing is everything," he reflected. "When you look at what happened in 1983, '84 through today we basically went through one of the greatest bond market rallies in the history of our economy. What really happened – despite some cyclical changes – is we saw a trend through the entire course of my career of interest rates going down. That was critical to the success of any loan officer because lower rates basically stimulate more demand."
Today, he's happily ensconced at Caliber Home Loans in New Jersey where he's worked for nine years as producing branch manager. In 2021, he posted just under $350 million in volume before posting $200 million last year – a drop attributable to the market softening that's afflicted the entire industry.
He still marvels how he was able to sustain a career after having been thrown to the wolves at its nascent stage: "That's really how I got started," he said. "Basically, a lack of better opportunities, and taking what I thought was the best job at the time – not knowing any better there was a career to be made. If you asked me today whether I thought in 1983 that I'd still be here talking to you 39 years later, I'd say 'absolutely not'. I had no clue I could make a career out of this."
Neither did his manager, Borodinsky recalled. "My very first manager saw me as a young, fledgling newbie," he said. "Let's call it a rookie. He wasn't very supportive; he didn't give me a lot of opportunity in terms of finding new business. He basically told the regional manager and me that I wasn't cut out for the business. Not only did that upset me, but it actually lit a fire under me. I told myself: Who is he to tell me I couldn't make it? It ignited a fire in me to prove him wrong."
What happened to real estate in the 1980s?
But the bank itself wasn't too helpful either. "At the time, there was a traditional way of getting business, and I wasn't getting a lot of business from the bank," he said. "You were told 'here's a territory. Solicit the real estate agencies in the territory, and good luck with that.' Obviously, those relationships were hard to crack as they are today. And why would real estate agents work with a 22-year-old rather than a seasoned professional?"
Given such obstacles, he decided to study the landscape for a different line of business. "I saw homebuilders really start to take off developing single-family homes, townhomes and condominiums," he said. He learned the ins and outs of rate protection, the nature of condominium project approval and other vagaries. "It's a different kind of lending," he said. "I made myself an expert in the new construction field and was able to, early on, separate myself from the competition by focusing on that segment of the market."
The condo craze of the '80s was particularly fruitful, he recalled. His reassessment of the market paid off handsomely, he added.
"Within two years, by 1985, I was the second top-producing originator in my company. At that point, the manager who I no longer worked for – and I'm talking about that manager who told me I wasn't going to make it – came up to me, shook my hand and said 'boy, was I ever wrong about you'. And then the following year, I became the top producer for the bank I was working for."
The early success also helped assuage his Ukrainian parents' worries, he said. "My career choice was completely adverse to what my parents wanted me to do. They were traditional, second-generation immigrants who felt the only way to success for me was to have a title at the beginning or end of my name – either doctor, or esquire, or something. They thought the only way I would make it in life was to get an advanced degree and become a professional. In their mind, a salesman working for a bank was not their ideal career. I proved them wrong as well."
He may have exonerated himself well in his parents' eyes, but the development was bittersweet: "The year I became the top producer, my dad was stricken with cancer and he did not survive his illness," Borodinsky recalled. "He died right in the middle of the third year of my career. On his deathbed, he took my hand and told me how proud he was of me."
How do you celebrate 40 years of business?
In June, Borodinsky will mark his 40th year in the mortgage industry. "Part of me is proud of that number," he quipped. "For the other part of me, it's a reminder of how much older I've gotten."
What's palpable in talking to Borodinsky is the enthusiasm he still holds for his chosen profession. "I keep doing what I do every day because I love what I do," he explained. "I embrace my job because of what I'm motivated to do."
The career has allowed him to pay off his schooling and that of his three boys, he noted. Speaking of his kids, he added his 25-year-old son has decided to follow in his footsteps. "I do have a succession plan," he said. "One of my sons is working for me now. I brought him into the business and my plan is, at some point, to hand off my books to him."
The past is prologue: Just as his father had initial misgivings, so does he in his own role as dad. But he quickly adds his worries may be for naught: "I think the challenge for him is that it's a little unnerving for someone of his generation that's used to instant gratification seeing the changes and challenges in this current environment," he said of his eventual successor. "But I think it's going to toughen him like it toughened me."
At the end of the day, he suggested, it's those kinds of rewards that enrich the most. His son is sure to benefit from the lessons he inculcates. "When you make a sale as a human being, it's a validation, it strokes your ego. But you learn over time that it isn't about numbers, it isn't about your earnings, it isn't about your achievements or the awards you've gotten. It's whether you've done right by your customer."