Michael Borodinsky of Caliber Home Loans is part of this year's Mortgage Professional America Hot 100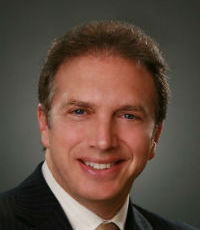 Vice president, regional builder branch manager
Caliber Home Loans

A 30-year mortgage industry veteran and a designated Five-Star Professional, Michael Borodinsky has funded more than $4 billion in residential mortgage loans to upwards of 12,000 customers over the course of his career. He has been honored as the top-producing loan officer at Bank of America, Wells Fargo, Met Life, Sun Home Loans and Caliber Home Loans, where he currently serves as vice president and regional builder branch manager.

Throughout his career, Borodinsky has specialized in supporting the new-home building industry and has been a member of the New Jersey Builders Association [NJBA] for the past 25 years. He was the recipient of the NJBA's prestigious Chairman's Award for his contributions to the association's sales, marketing and political action committees. He was also elected to the NJBA Associate Hall of Fame and won the Associate of the Year Award from the NJBA in 2013. He currently serves as the organization's vice president of associate affairs and is vice chairman of the state's political action committee.

Borodinsky is also the president of the nonprofit National Kids Construction Club and recently completed a multi-year tenure as radio host of "The Mortgage Corner" on WCTC in New Brunswick, New Jersey. He continues to blog weekly for The News Funnel, one of the largest online housing and financial industry digests.