Get some tips for the transition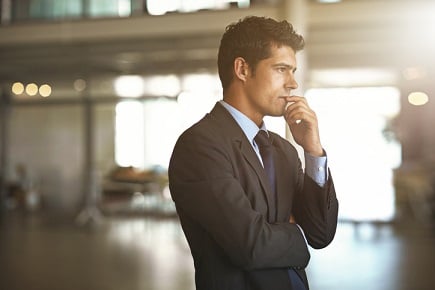 On March 6th, AIME will host its first event of the year, a Mortgage Expert Workshop in Irvine, California.
The workshop will include independent mortgage brokerage solutions, mini independent breakout sessions and an exclusive FinTech demo from AIME partner, ARIVE, a fully-integrated broker environment, including LOS, POS, CRM, pricing engine and more all in one place.
The event is designed exclusively for independent mortgage brokers, and the focus of the workshop will be on making the transition to an independent model.
"There's a huge migration going on of retail loan originators to the mortgage broker channel, and what we realized is that there's so much interest, but there's not enough education out there for these people to get the answers they're looking for as far as: how do I make the transition? What can I expect? What's my day-to-day? How am I going to integrate with the lenders? Who are the lenders I need to work with? So because of the level of demand, we've built out a whole team here at AIME that focuses on engaging with those people and supporting them," Casa said.
There will be a few unique aspects that haven't been a part of past events, such as dedicated breakout sessions for loan originators who are interested in moving to the broker channel. Business development leaders will be a part of these sessions, as well as top originators who have made the transition themselves and who can answer questions, discuss expectations and fears, and explain how the move impacted their business.
AIME has teamed up with the Industry Syndicate to provide a day-long live stream of the event, with various speakers and leaders being interviewed the event in general as well as other topics that may arise throughout the day. Even though attendance is expected to be upwards of 800 people, Casa hopes to reach thousands more mortgage brokers across the country by bringing the experience to social media.
2018 was AIME's first year in operation, and the group hosted two regional events, as well as its first national conference, FUSE, in October. Earlier this year, Casa announced that he was leaving the brokerage that he founded, Garden State Home Loans, in order to completely commit to AIME's broker advocacy events and the new technology initiative, ARIVE.
The Mortgage Expert Workshop will be the first in a series of larger regional workshops throughout the year, including one in Ft. Lauderdale in April, one in Atlantic City in June, and another in Scottsdale in December. While these events are focused on bringing more originators into the broker channel, AIME is also considering holding smaller events across the country as well. A large part of AIME's mission is to unite the broker community and facilitate more peer-to-peer educational experiences, and giving members more space and opportunities to ask questions and share experiences is part of that.
"We think smaller events is something that we also want to get into . . . so we can get more granular with their content," Casa said. "We haven't announced anything on that front, but that's an area that we're definitely taking a look at."
Register for AIME's Mortgage Expert workshop today.
Want to hear more from Anthony Casa? Don't miss his session "Going Independent in 2019: breaking down the barriers" at the Power Originator Summit in Anaheim, CA on April 4th.