Informed suggestions for direct-to-consumer lenders in today's technology-driven mortgage sector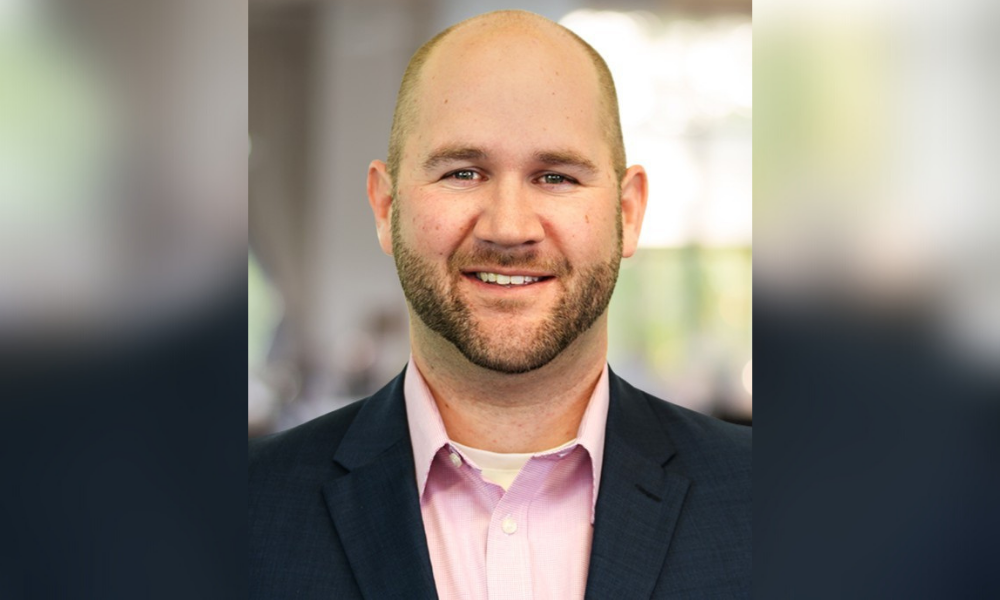 This article was produced in partnership with Total Expert
Karen Surca of Mortgage Professional America sat down with Josh Lehr (pictured), director of technology alliances with Total Expert to talk about some of the challenges as well as key recommendations for online lenders in a sector specific whitepaper.
In an increasingly technologically driven mortgage landscape, many mortgage lenders have opted to conduct their business online and directly with the consumer. With a growing demographic of Millennials and those in other age cohorts looking to get into the housing market, many consumers in this demographic are also choosing to search for mortgage loans on the internet as opposed to turning to "boots on the ground lenders."
Recognizing this increased business potential, Total Expert has been working collaboratively with mortgage professionals accumulating the knowledge to help address shortfalls and pinpoint key areas for lenders to focus their collective efforts. This advice is welcome and needed as many lenders are opting to expand their business in the highly competitive direct-to-consumer mortgage space.
In an industry-specific whitepaper authored by Josh Lehr, director of technology alliances with Total Expert entitled 'The New Competitive Model for Direct-to-Consumer Lending' some of these key points are highlighted along with some of the inherent obstacles that are still prevalent as this form of lending takes hold.
Read next: More borrowers are finding their lenders online
"We are seeing existing consumer-direct lenders that want to leverage our technology because of the way that we pair the sales and marketing technology aspects together," Lehr explained.
"Consumer lenders are wanting to take on a direct consumer channel and they are getting into that market either through an acquisition of a consumer direct company or by just trying to start out through hiring someone and starting out from scratch. What is needed is technology to support their pipeline and to be able to call on the right people," Lehr added.
As Lehr points out, there exist online lending portals where consumers can search and compare lenders. These digital offerings are available because of the instinct that most people have to turn to the internet to conduct research for so many reasons, including to purchase a new home or look at refinance options online.
Challenges to overcome
Everything from online mortgage calculators to lending articles have become tools that consumers are naturally gravitating to and the market demand to take the client through the entire lending experience is there.
The question becomes how direct to consumer lenders can effectively capitalize on this consumer demand by merging these online tools along with marketing efforts and strengthening the relationships between direct online lenders and the mortgage brokers and realtors on the ground to increase traffic while solidifying online lending loyalty.
"Over the last 15 years we have seen the same technology stack in consumer direct lending in terms of where they are getting their leads, what lead management platforms they are using, and how they are trying to achieve that next level marketing message," Lehr outlined.
In the whitepaper, Lehr refers to these overused methods as a "Frankenstein approach of pairing sales and marketing."
"There is a great sales engine and a great marketing solution, but how do you pair those things together to make sure your sales outcomes can help inform that next marketing action. How do you ensure that you are leveraging those outcomes to inform the next sales action?" Lehr questioned.
The system to bring these two elements together under one roof to work seamlessly and in lockstep has not been in place. In addition, Lehr pointed out that there is an "impenetrable curtain" around the money channels on the retail side and the consumer side.
"There is so much information and valuable data between these two distinct channels, but they are leveraging different systems. If you have our entire enterprise on one side and your sales and marketing under the same roof with one seamless platform, it leads to far better productivity," Lehr further explained.
Another issue to address for Lehr, and one which he highlights in the whitepaper, is the human element that is needed for consumer lenders.
"The lending process needs to be tangible and accessible," he said. "This is where you see the retail side winning because they can build the relationships and build the trust with the consumer, it is harder to do this on the consumer side."
To achieve this Lehr suggested that ensuring that every message viewed by an online consumer is on point and resonates with them will help to personalize the journey.
"It is really about reducing the noise and taking the time to understand the consumer because they are wanting a personalized experience," he said.
Ensuring that the systems are in place to individualize the lending process and following through with each consumer are also recommendations put forth by Lehr in the whitepaper.
Top advice
Beyond working towards building systems to streamline the online lending experience and humanizing the digital lending process, Lehr points to the crucial role that data plays in the lending online puzzle.
"It is great to have data but actually taking that data and putting it into action is the biggest challenge that I see. We need to encourage the lender to leverage that data and help create that ideal consumer experience - the perfect fit," Lehr concluded.
As director of technology alliances, Josh Lehr leverages his background as a career consumer direct expert on the mortgage side to help Total Expert continue to innovate unique, end-to-end lead management and sales productivity tools designed specifically for lenders and loan officers.