City remains prime location for buyers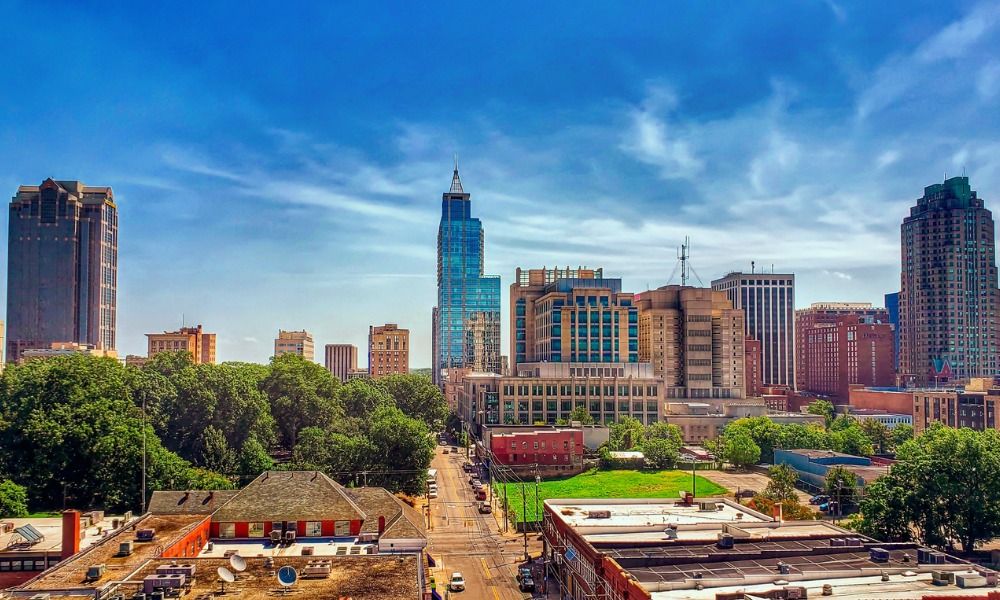 If recent data is anything to go by, the housing market may just be going off the boil, but Raleigh – recently ranked the second most popular city to live in the US – could well be bucking the trend, according to local broker, Scott Smith.
In a recent survey by US News, Raleigh and Durham in North Carolina was listed as the second best place to live in the country, based on quality of life, housing affordability and employment prospects.
Raleigh, which is often listed as a tri-city alongside Durham and neighboring Chapel Hill, is also part of the so-called 'Research Triangle' - an investment magnet for Fortune 500 companies such as Apple, which in turn has attracted new settlers from far away states like California.
Yet, mortgage industry headwinds suggest the brakes are being applied on property purchases across the country. A Fannie Mae report recently highlighted the downward trend in mortgage applications, warning that home sales were still being held back by a lack of supply.
Read more: Broking in America's "best cities" to live in
Last week, the MBA echoed similar findings, reporting that single-family home sales had increased by only 1.0% in July, representing a 27.2% year-on-year decline.
Significantly in recent weeks, there have also been reports that 5% of sellers have dropped their prices.
But according to Smith, from Triangle Lending Group, there are no signs of that happening in Raleigh, adding that bidding wars are not uncommon.
Speaking to MPA, he said: "We're just seeing that the houses that do come on the market are getting the asking price, plus.
"What we're seeing in this market is if someone lists their home for $500,000 - and I haven't seen this in the past - they're getting an offer for $550,000 - they're willing to bring the extra $50,000 to the table to get the property."
Smith, who has lived and worked in Raleigh for some 13 years, said his company had been running at or near capacity for the last year-and-a-half and not seen any big declines in sales. "If you list your house, you're going to get top dollar for it," he remarked.
Read more: The cities set to challenge Silicon Valley, Seattle for tech growth
He went on: "Due to a lack of inventory, you're seeing a lot of multiple offers on a house. I had one person in my neighborhood telling me they were listing their house on Saturday, warning me that they had 38 people already coming in to view it in one day."
Smith said he first noticed this trend "in the last six to eight months", adding that buyer interest was mostly for single-family homes.
Explaining Raleigh's popularity as a location, as well as its resilience in the current climate, Smith underscored the area's celebrated attributes:
"Some of the bigger companies are continuing to expand in here. That brings opportunity, and then you pair that with what is still pretty affordable housing, although some locals might not say that.
"But for those coming in from other areas it's still relatively affordable when you compare it to other parts of the country.
"Taxes are also much lower than in California, New York or some of those larger cities - it's still a fraction of the cost when it comes to real estate tax," he added.
Data for the survey was obtained from the US Census Bureau, the FBI, the US Department of Labor as well as the results of the public survey conducted by US News.