Software provider reaches a million users as median age for homeownership increases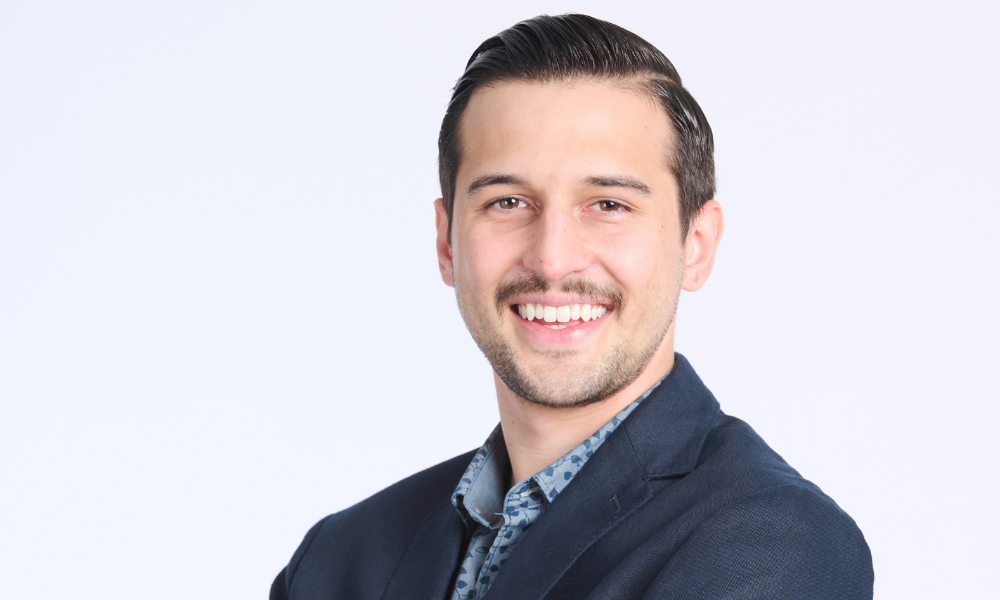 With higher rates, inflation and other market forces at play, the rite of passage homeownership represents has become less achievable for would-be homeowners – particularly those of the so-called millennial generation. Yet their delayed dreams have yielded something of a cottage industry among firms promoting the long-term rental market.
Take RentSpree as an example. Self-described as the industry's "…premier end-to-end rental management software provider," the company recently announced reaching the milestone of 1 million users on its platform dedicated to renters, agents, property managers and landlords. Their celebration comes amid a spike in popularity for rentals set against a single-family home market beset by ever-increasing mortgage rates in a hyper-competitive space.
"We know the median age for first-time homebuyers is about 36 years old now," CEO Michael Lucarelli told Mortgage Professional America in a recent interview. "When you look at the generations out there, people need to rent when they move out of their parents' place or graduate from college.
"People will be renting for close to 20 years now before they purchase a home," he said of the delay in finding one's own place exerted by current market conditions. "There's a variety of factors that contribute to having that age median so late. For that reason, you're seeing people who are older and older having to rent."
At 30 years of age, Lucarelli told MPA how he's able to relate to those of that generation faced with challenges toward ownership. He recalled first moving to Los Angeles looking for a place while watching his landlord working with little more than a fax machine – archaic transactions that helped inspire him to launch RentSpree, he said.
Since the Los Angeles-based company's launch in 2016, RentSpree has experienced user growth surpassing 50% in the last year while helping 600,000 renters in their search to find their ideal home, company officials said. By partnering with three of the top five multiple listing services (MLS), RentSpree has been able to help transform the rental experience for all parties involved, according to company literature.
Read more: Single-family rental market strong amid mercurial market
Company valuation rose from $620,000 in a pre-seed round in 2017 to $53 million in a 2021 Series A round – and the platform is poised for further growth with plans to provide bolstered technology for the rental industry. Platform revenue has exploded, growing more than 6,000% in just five years. Even amid the pandemic, company officials said the employee size grew more than 1,000% over the last three years.
"The massive demand we've seen speaks to the power of the platform," Lucarelli said. "Our users value change because change means progress. RentSpree is paving a new way for rental management and the proptech industry as a whole. We're confident this is only the beginning and we're looking forward to continued growth."
Partnerships have been a key to that growth. In the six years since its launch, RentSpree has furthered industry-led solutions to aid in the digital transformation of the real estate sphere, the CEO said. Toward that goal, the company has partnered with three of the top five MLS firms in the US: California Regional Multiple Listing Service; First Multiple Listing Service; and Bright MLS. Additional partnerships have been forged with scores of the most-trusted brands in real estate, such as Lone Wolf Technologies.
Read next: REIT investment touted amid housing shortage
RentSpree's milestone comes on the heels of its Agent Tools solution suite launch. The suite houses tools providing an all-in-one offering for real estate agents that supports holistic rental management – from advertising and nurturing leads to closing deals using proptech, officials explained. Notable offerings on the RentSpree platform showing the tools' depth include:
Rental Application allows for easy-view, easy-to-read, and mobile-friendly applications. No need to be tied down to an office or computer to find the best tenants.
Background check from industry leader TransUnion.
Rental Client Manager (RCM) leverages key milestones to help agents provide real estate guidance to clients.
With Listing Pages, RentSpree empowers agents to market their properties with a best-in-class user experience.
Agent Profiles enable agents to create a personalized profile to promote their experience, feature their expertise, and market their listings.
The Accept/Deny Letters feature provides a way of sending a congratulatory welcome letter to new tenants and get off on the right foot, or a standardized denial letter to take the sting out of rejection.
Rent Payment ensures all your rental needs can be managed under one roof. RentSpree partners with Stripe to safely deposit payments into your bank account and automates the process to make sure to remind tenants when rent is due.
E-Sign Documents allows one to upload and send documents for fast and convenient signing anytime, anywhere. Agents can stay organized by uploading only the documents needed for the transaction and tracking the signature status.
Insurance can help avoid issues during the lease. Tenants can purchase renters' insurance or submit proof of their policy in one step.
Rent Estimate helps agents discover similar properties in the area and develop strategies to maximize property values.
The fact that Lucarelli has already launched a business is made even more impressive by his youth. He credited the Italian immigrant side of his family, describing how he watched their own entrepreneurialism at work during his youth in Long Island, New York, where he was born and reared.
"They came and didn't have much, and were working in furniture and upholstery in New York, Queens, for a really long time," the young CEO said. "Being around those environments and seeing how you can build a business for yourself – I had seen that in my family, and it instilled in me that it'd be great to build something of your own."
From upholstery to technology – essentials spanning across a pair of centuries during markedly different times – it's clear the spirit of entrepreneurialism is part of the fabric of Lucarelli's family.