He shares how he makes a mortgage transaction pleasurable for high-net-worth clients and opens up a trillion-dollar market in the process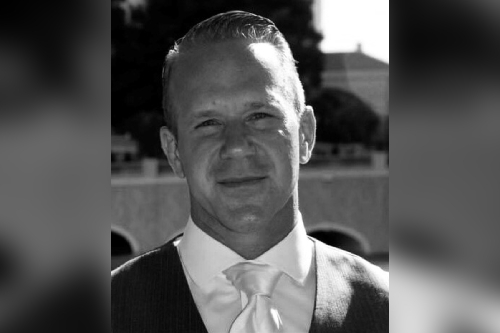 John Tait (pictured) is a master at making a client feel heard and understood – especially those with a net worth greater than $1 million.
Tait told MPA that his mortgage journey started when he was introduced to the business by a high-profile client who made a "very aggressive bid" to move him out of the corporate world. It didn't take long for him to make it big. Years later, he moved his family to Orange County and started his own firm, Coastal Mortgage. Tait has continued to serve affluent clients over the years. In December, he joined PCMA, a nonbank lender working exclusively with wealthy residential property investors and ultra-high-net-worth individuals.
While attracting deep-pocketed borrowers isn't always sunshine and rainbows, he was able to untap this trillion-dollar market opportunity by utilizing a foolproof strategy: giving his clients the exquisite taste of buying a premium home.
"We have been and continue to build the firm [PCMA] on the premise of experiential process of service," Tait said. "We are very client-focused and celebrate their stature in life by providing very deliberate experiential services as we move the client along the closing process. Our goal with every client is to make them rethink and believe that a mortgage transaction can be one that is pleasurable and unexpected."
Tait also shared that PCMA's data science team does a fantastic job at correlating multiple databases to help them determine if their approach is working to their very specific client profile and its benefits to both parties.
For PCMA founder John Lynch, Tait's thorough understanding of how crucial experiential service is to building client trust is what makes him a perfect fit for the team. "John's impact on the team and culture at PCMA has been felt almost immediately," Lynch said.
It may also come as no surprise, but discipline, Tait spilled, has been key to his success and ability to navigate the high-net-worth credit market.
"Some say I am a bit over the top, but I discipline myself by getting up at 4am for the morning market reports. Being first to the office allows me to prepare for the day's endeavors and being ready for any/all client questions headed our way for that day. Our clients have learned and earned a high degree of competency and favor, and it is my job to give it to them," he said.
His approach in doing business hasn't changed much either - despite the market turmoil caused by COVID-19.
"I have always been a very disciplined person, and financial services seemed to fit me very well," Tait said. "The only thing that has changed is my aptitude and sophistication over the years, allowing me to be not just a hard worker but also a trusted member of the team."
Even during the pandemic, PCMA said that its services stirred up "significant interest." The company originated $254 million in total loan volume last year and, in August alone, it generated more than $219.8 million in purchase and refinance applications from its direct-marketing campaigns.
"Our CEO says it best – 'It is no longer about customer loyalty but loyalty to customers.' That quote and attitude is not cliché. It is the only way to truly grow and thrive in the mortgage industry and every industry for that matter," Tait said. "To new loan officers, they need to begin with the end in mind, too many loan officers go into the business of making a great income but have no clear direction on career goals. At PCMA, we only work with career-driven financial professionals, who can look past the next paycheck."