A new software created by mortgage originators for mortgage originators provides PMI rates from every national provider in seconds, saving both time and money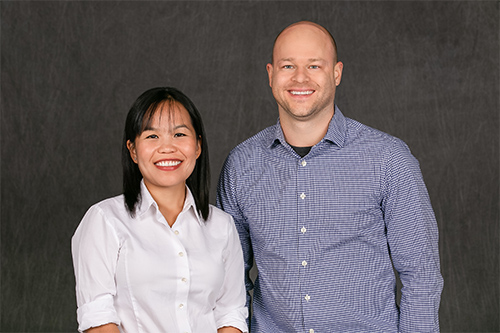 Two Kansas City mortgage officers have formed PMI Rate Pro and launched a unique software platform that enables loan officers to instantly identify the most affordable private mortgage insurance (PMI) rates available. The software slashes the time required to quote the cost of private mortgage insurance – typically required when a buyer puts down less than 20% of a home's purchase price – and ensures mortgage officers find the lowest rates for homebuyers.
PMI premiums, which homeowners usually pay in monthly installments, can range from 0.2% to over 1% of the loan amount per year. With rates changing daily, loan officers spend an average of five hours every month running separate PMI quotes for homebuyers.
Due to a lack of time and transparency with the process, fewer than 5% of mortgage officers compare more than three providers for the most affordable mortgage insurance options available. As a result, homebuyers often pay more for PMI than necessary. The PMI Rate Pro software allows loan officers to access results from all six national PMI providers in seconds, helping them save clients an average of $25 per month and $3,000 per loan.
"For many first- and second-time homebuyers, transparency and affordable monthly payments are the most important factors they consider when choosing a mortgage loan officer, so we wanted to improve both of those considerations," said Nomi Smith, PMI Rate Pro co-founder and longtime mortgage officer with Fairway Independent Mortgage Corporation in Kansas City. "With PMI Rate Pro, homebuyers secure the most affordable monthly payments possible."
Smith partnered with fellow tenured mortgage officer Luke Landau to form PMI Rate Pro and help homebuyers who have been overpaying for private mortgage insurance for decades.
"We're committed to helping loan officers find the best options for their homebuyers," said Landau, PMI Rate Pro co-founder and a mortgage sales leader with Guardian Mortgage in Kansas City. "PMI Rate Pro also saves loan officers valuable time, allowing them to focus on closing deals instead of spending hours running PMI quotes."
After registering with PMI Rate Pro and completing a simple form, loan officers can view single and monthly quotes in seconds. The platform's first-of-its-kind design allows loan officers to easily share the preferred quote with their processors, no matter which software they use.