Why it's great to be back…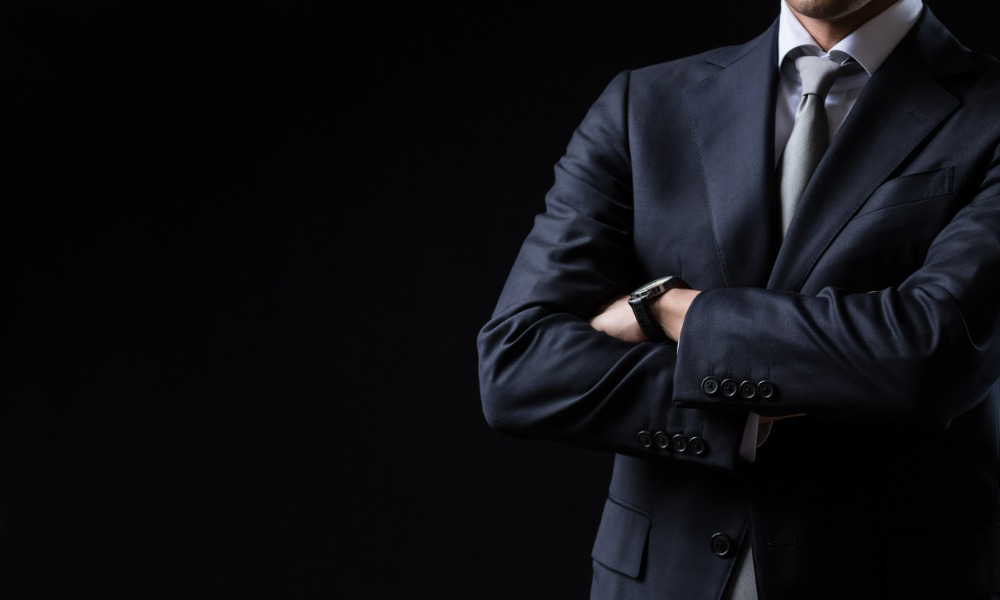 Michael Desantis has had a momentous month.
Being on the board of directors for the National Association of Mortgage Brokers (NAMB), he was one of the members who oversaw the 48-year-old association's first major face-to-face conference in two years at Caesars Palace in Las Vegas on October 8-11.
The four-day event was an opportunity for brokers across the country to meet- and-greet for the first time under the NAMB banner since the outbreak of the pandemic (the last in-person NAMB conference was held in September 2019).
"A lot of the wholesale lenders are excited to be back live in-person to see their broker partners," Desantis told MPA at the conference. "2020 was a little bit of a somber year with COVID and everyone's just excited to get back into the swing of things and move forward into 2022."
Read more: "We're going all out for our industry" – President
The event saw around 2,000 mortgage professionals and more than 130 vendors engage in breakout sessions on such topical issues as affordable housing, reverse mortgages, and how to help first-time buyers and self-employed borrowers.
The conference, which saw Linda McCoy take over from Kimber White as president prior to the event, also brought together keynote speakers such as mortgage industry veteran and president of Finance of America Mortgage Bill Dallas, and Glenn Stearns, founder/CEO of Kind Lending and star of the TV show, Undercover Billionaire.
Desantis said many brokers spent time at the event looking for tools to enhance their programs for their loan operating systems, adding that the overall mood was upbeat for the coming year. "We're expecting that 2022 is going to be another strong year for the broker, with rates continuing to stay low," he said.
This year's conference also reflected the changes now happening in the housing market, including the shift from refinance to purchase loans. There was also one new development with the 'Worker Blueprint', a program NAMB rolled out exclusively to educate borrowers on how to start their own business.
Desantis turned the focus on his own role as a broker, pointing out that he worked with 25 different wholesale lenders because, he said, "one size does not fit all".
He said having such a large pool of wholesale lenders provided him with far greater flexibility. He cited the case of a customer who had previously been unable to get a loan because he had filed for bankruptcy but was able to get a deal done with him in three weeks thanks to his having "so many different lenders on board".
He went on: "I was just audited by the Division of Banks (DOB), and they came back to me and said 'you're a true broker Mike, because what we see is that brokers now only have relationships with two to three wholesale lenders'."
Desantis recalled how he had been described as "an old school broker" because of his ability to rely on a large selection of wholesale lenders. He added: "Some lenders are great certain weeks on price, while others are great on 2k or 3k loans, or great on jumbo. One lender sometimes just doesn't fit all."
Read more: Brokers benefit from the first health plan for NAMB members
As well as being on the NAMB board, DeSantis is the president of NAMB+, a subsidiary and marketing arm of NAMB, which provides members with wide ranging benefits, including travel discounts and a healthcare scheme, which offers savings of about 28%.
The NAMB+ Health Plan was launched in September 2019 in partnership with a leading provider of health care solutions, offering members support with medical insurance, vision and dental plans, as well as income protection and life insurance, among other services.
Desantis, who became president in 2017, revealed that NAMB+ had also recently struck a deal with a computer manufacturer to obtain a 10% discount on computer hardware and software for all its members.
"We try to push out to our member base to help them in their every-day operations. We have also taken advantage of the healthcare, and our broker community has seen significant savings, as opposed to having to use a national state-run healthcare system," he said.