Entrepreneur magazine names Motto Mortgage among fastest-growing franchises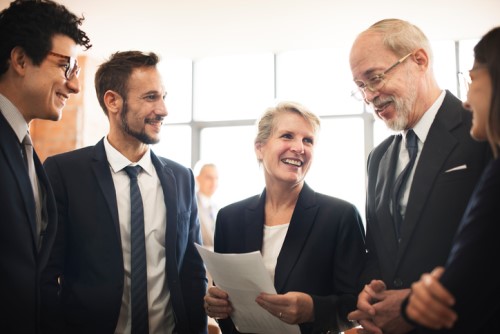 Entrepreneur magazine recently named Motto Mortgage as one of the fastest-growing franchise brands in 2019, ranking 72nd out of 150. This is the first year that Motto Mortgage made the list—not too shabby, considering it only opened operations in October of 2016.
"Entrepreneur magazine is one of the best out there on ranking up-and-coming businesses, let alone prominent businesses," said Ward Morrison, president of Motto Mortgage. "We're excited to be on the list and we're hoping to move up that list next year and get a little higher up and keep growing the network."
Motto Mortgage is a brokerage network and defines itself as being a "mortgage brokerage in a box." It's different than mortgage banks and retail banks, and gives originators flexibility and options when it comes to jumping into the broker channel, getting up and running quickly, and making good money right off the bat.
The growth of the broker channel is something that has been a boost to Motto Mortgage. Morrison said that he had confidence in the broker channel and its potential, but seeing market share rise over the past couple of years has been a great sign and has made it easier for them to sell their business model.
"This year I really believe is the year of the broker," he said. "We just have, in our channel, less compliance costs, less personnel costs, and I think it's just a channel that's going to explode and we just happen to be in the right place at the right time in having that mortgage brokerage in a box, being in business for yourself, but not by yourself, and being a network."
He mentions companies like United Wholesale Mortgage that are making a big push to grow their brokerage channel and promoting brokers, and adds that organizations like NAMB and now AIME are making more of an effort to band brokers together and give them a louder, more unified voice.
Although Morrison says that the franchise model is still confusing to come people, they're starting to see the fruits of their labors pay off from a messaging standpoint.
"We're beginning to get more LOs calling who understand the model now, and that gives us a great surprise that they're reading everything, understanding it, and knowing that we're a different model."
The team is expanding not only their marketing campaign, but also the products and services that they're offering to their network. At the end of the year they introduced Motto Spark, their CRM that's powered by Total Expert, and rolled it out to their network of loan originators, who now have access to all of the materials and marketing features both for their personal brands as well as from a co-branding standpoint. Motto Mortgage also provides originators the opportunity to buy Facebook advertising at discounted rates because of the negotiating power of the network. Morrison said that they're going to continue spreading information on Facebook, AdWorks, and other outlets not only to attract loan originators but to also attract franchise sales.
The past two years have been a wild ride for Motto Mortgage. In the fall of 2018, Franchise Grade analyzed 2,500 franchises and ranked Motto Mortgage in the top 1% of the fastest-growing emerging franchises.
"Whether it's social [media], PR, speaking events, you name it, we're trying to do it this year and get our name out there more and more, just trying to create brand awareness at every step of the way."