A veteran real estate and mortgage marketing professional is leaving Carrington Mortgage Services to take an executive vice president position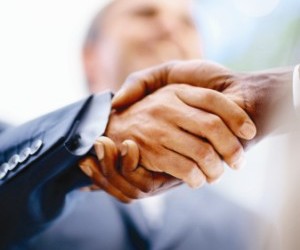 Veteran real estate and mortgage marketing professional Rick Sharga is leaving Carrington Mortgage Services for Auction.com, where he will be executive vice president.
Sharga is moving to Auction.com's Irvine, Calif.-based office after spending the past few years as an executive vice president at Carrington Mortgage Holdings.
Throughout his career, Sharga has become known as a national expert in the areas of real estate, mortgage finance and technology marketing, often appearing on news programs and briefing government organizations.
Prior to joining Carrington, Sharga spent eight years at real estate data firm RealtyTrac as senior vice president of marketing, business development and data operations.
"His knowledge of and ability to speak authoritatively about the trends that are driving our business will help to deepen understanding of the ways in which Auction.com can better serve the needs of commercial and residential buyers and sellers through our innovative online marketplace," said Jake Seid, co-president of Auction.com.
Sharga pointed to Auction.com's commitment to the internet as a way to combine his skills and experience.
"The Internet is fundamentally changing the process of buying and selling real estate and Auction.com is facilitating that change as the industry's leading online marketplace," said Sharga. "Auction.com presents a unique opportunity for me as it is the perfect intersection of my career experience and a company that is harnessing the power of technology, efficiency and transparency to define a future that will better serve buyers and sellers."