Company founder and CEO reveals formula for success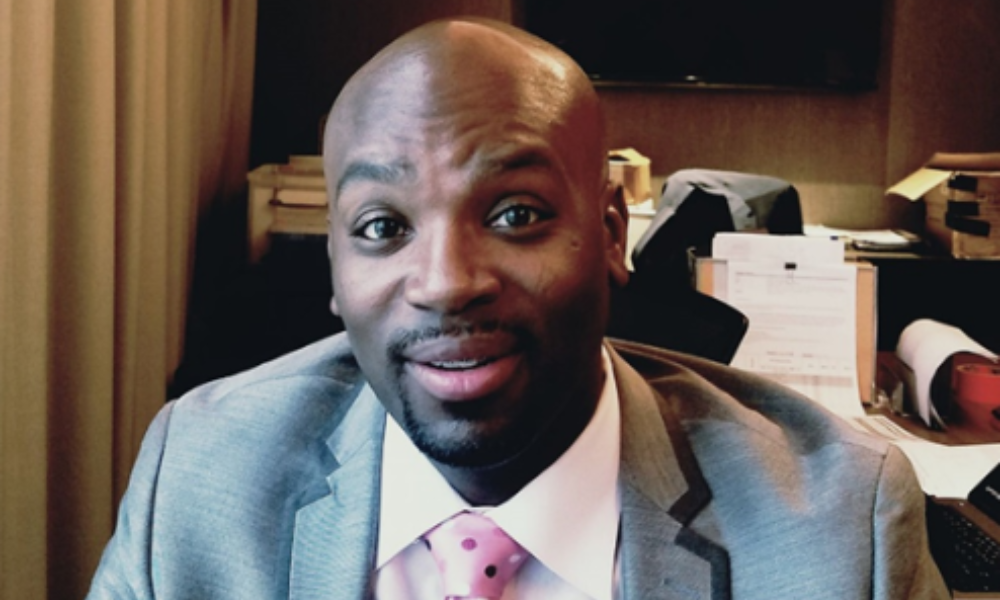 Like so many others in the mortgage industry, Lamont Harris Jr (pictured), didn't always think about working in real estate. In fact, he once harbored ambitions of becoming a professional actor after dropping out of college.
"I went to school, pursued film and theatre, minored in pre-law, thought I was going to become an entertainment lawyer, and instead, decided that I was going to be an actor."
A chance encounter with a loan originator from Maryland, who showed him how much a person could make from a single real estate deal, changed all that. That was in 2004. The following year Harris got his first loan as a mortgage broker.
The period in between says a lot about the founder and CEO of Las Vegas-based Harris Capital Mortgage Group.
"I remember creating a flyer on Microsoft Publisher," he said. "I went online and just looked at images of mortgage flyers and it probably was the most non-compliant flyer that you'd ever want to see. But I created it.
"Then I just started pounding the pavement. I decided I'd go into hair salons and places where I felt renters were, like a laundromat because he or she wouldn't necessarily have a washer and dryer at home. I was very comfortable talking to people in that setting because they were very relaxed, it was very disarming to approach them while they are washing clothes. My first mortgage deal came from a lady sitting in a pedicure chair getting a pedicure. It was a $400,000 cash out refi in Maryland," he said.
Read more: Redfin to lay off 862 workers amid housing market softening
It was a novel but effective approach borne out of naivety, and it certainly helped him to scale even bigger heights when he launched his firm towards the end of 2019, not long before the COVID pandemic wreaked havoc on the country.
Harris admits that things were touch and go at the beginning of lockdown, although as everyone in the industry now knows, he needn't have worried unduly, as it all came good within a short space of time.
"I didn't push too hard on recruiting and focused instead on strategic planning at that point, putting together something that was going to help us weather the storm before we came out the other side. We saw our highest numbers in the summer of 2020, and 2021 was absolutely amazing as well," he said.
Read more: CEO's meteoric rise to the top
Today, the housing market is much changed from those heady days, and thanks to high rates (roughly 7% on 30-year fixes) and 7.7% inflation, which has caused mortgage demand to plummet, many mortgage companies have gone to the wall. But Harris questions the extent of the downturn.
"The reason why so many mortgage companies are closing their doors today is because they are hedging against what we're dealing with. Rather than do that, (it's better) to understand the fact that 90% of business in our market, especially in a purchase market, is relationship driven," he said.
"We teach our loan officers that they need to cultivate five to seven brand new face to face relationships every single day. Think about the impact that that can have - seven times, 30 days in a month. That's 210 brand new relationships face to face every month."
That relationship-driven mindset was forged early on in his career. Although he did not have a mentor, he cites mortgage veteran Philip Tagliaferri as a pivotal influence in his professional life.
"I learned the importance of staying committed to clients and not giving up on loans," he said. "But more importantly, what I learned from him is the value of partnerships. You'll never find a person that was more passionate about serving a veteran community than him."
Harris insists that there is still enough business for firms to grow, as long as brokers focus on the bigger picture and forge close relationships with the people that matter.
"Let's not focus on rates, let's focus on what we can control - that's one of the things I preach to my team all the time. One of the things that we actually have control over is service; we have control over our clients' experience and continue to be customer obsessed," he said.
One of Harris's side gigs is providing a service as a motivational speaker. And one of the lines he likes to drum into his audience almost like a mantra is that "servitude begets gratitude, and gratitude creates opportunity".
"What I attribute more of our sustainability and success to is the fact that we live by a model of servitude," he said. "Our growth has seen itself sustained through that relationship-based business model. We don't do a ton of telemarketing or direct mail campaigns. A lot of our stuff happens from boots on the ground.
"While most people are trying to figure out about running Facebook or Instagram ads, or hooking up with a marketing company, our focus is on those eight states we're currently licensed in. There's something happening every single month in those communities, and we need to be a part of it. We need to make sure that people on the ground know who Harris Capital is, and the only way they're going to know that is through that relationship that we have with them."
While many desperately cling on by their fingertips during challenging times, Harris believes there's a better option that needn't be as painful, as it's all down to perception.
"Things can take a turn for the worse, or we can restructure, refocus and then continue to press forward," he said. "The reality for some people who really believe things have taken a turn for the worse is that they allow that to seep in their mind.
"It's a matter of perception, because your perception becomes your reality. Success and failure both start in the mind, and so the way to keep (my brokers) motivated is to work on their mental health first before we do anything else. A lot of companies are super focused on training, but until you can train the mind, there's no need to go anywhere."