Mortgage firm president hoping to make a difference for Black homeownership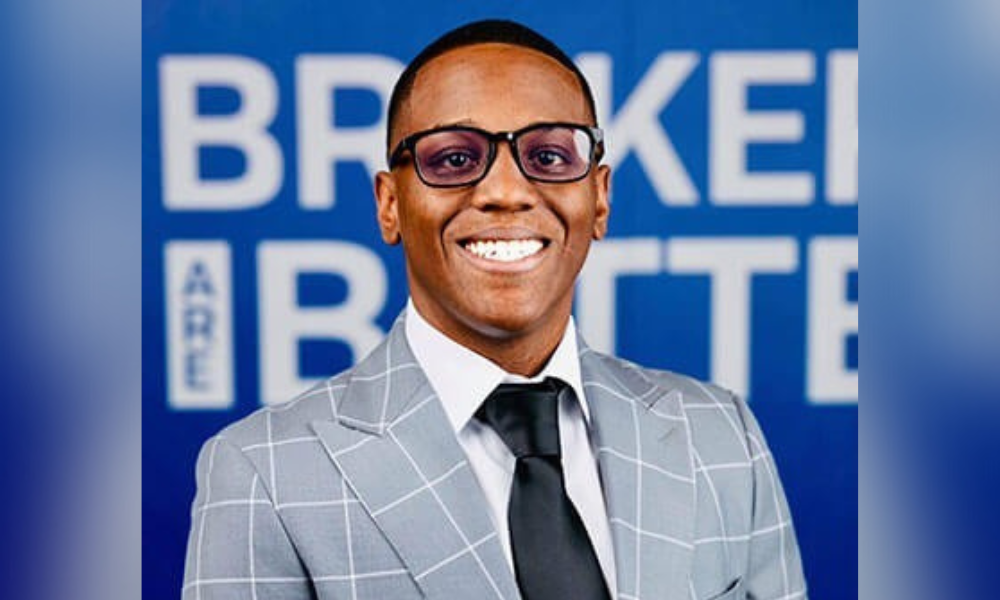 He started out in the mortgage industry at the tender age of 19 without even knowing what a mortgage was.
Despite his humble beginnings, through sheer determination and military-style discipline, he rose up the ranks in spectacular fashion and by the time he was 29, he became CEO and president of his own mortgage company.
And if that wasn't enough, he is probably the youngest African American to do so.
But if that sounds suspiciously like a classic, rags to riches tale - or the fulfilment of the American Dream - for Darius James (pictured), it was simply part of a methodically planned strategy, very much like the sort one undertakes before going into battle.
But then, he did serve in the military for 12 years.
"My Army core values are something I still live by to this day. Being this young I don't think I could have accomplished what I did without the military. It gave me structure and helped me to understand how to lead people who are older than me," he told Mortgage Professional America (MPA).
His uncle, who worked at Quicken Loans, made a lasting impression on him. At age 11, he saw first-hand how being in a successful, well-paid job could transform a person's life and extricate them from poverty-stricken surroundings.
When James turned 19, his uncle helped him to fill in a job application at Quicken. Attracted by the company's inclusive culture, he set about becoming 'top dog'.
"My mother never owned a home. So, when I started in this profession, I was behind already because I got hired by one of the largest mortgage companies in the country and I didn't even know what a mortgage was," he said.
"I was not the best salesperson when I started, but I got to Quicken at 5.30am when nobody else was in the office. I figured if I'm not a better salesman person I'll just outwork (everyone else)."
Armed with this devastating logic, he worked late into the night at a pace that defeated many of his peers. He, however, stayed the course. "I consistently have done nothing else for the last 10 years, but that's why I continue to win," he added.
Read more: MBA's Black homeownership plan falls short, says CEO
His humble beginnings partly explain James' obsessive drive for success, so it was inevitable that the conversation should steer towards issues of poverty and race.
But despite his belief that he was initially overlooked by some in the industry, both because of his race and young age ("there was some holdback early on in my career…because I was the young African American male"), he chose not to dwell on the subject. It's a moot point, anyway, given his stratospheric rise.
Of perhaps greater relevance are the people in the industry who mentored him, including his uncle but also a rather well-known 'triumvirate' who were able to see past the superficial and recognize his talent. They were Phil Shoemaker and Will Pendleton whom he met at Caliber Home Loans, and Willie Newman, the CEO and president of wholesale lender, Homepoint.
"They gave me an opportunity to be in their executive suite, and I learned so much there that it allowed me to grow my business, so I'm never going to play victim about my age or my race."
When Shoemaker and Pendleton left Caliber to join Homepoint, James stayed on for another eight months before following them there. The experience proved invaluable.
"Client retention and capture rate is something that Phil has preached about for a long time," he said, warning that ignoring this aspect is a mistake many young brokers often make ("they're leaving money on the table").
James launched his Huntsville-based company, Porch Point Mortgage, "at the right time" in January, although the groundwork was laid months earlier.
Asked why he decided to go it alone, he said: "There was a shift to the wholesale space. They're calling it the great migration to wholesale lending. Retail loan officers are leaving retail companies and banks and joining mortgage brokers.
"I knew that I had to build my company right before that really started happening so we could take some of that talent and help them serve their clients better as well. I saw an opportunity especially down here in the South, and specifically, Alabama, where we're headquartered."
As far as he's concerned, the only way to address the issue of Black and minority homeownership is to overcome what he considers to be the biggest hurdle – financial literacy.
"We have to touch these communities and let them know that homeownership is an option for them," he said. "The second thing is getting them the financial literacy to understand what debt to income ratio is, because your mortgage cares about that."
According to recent research, the rate of Black homeownership has contracted in the last 50 years and is in fact larger than it was before the 1968 Fair Housing Act, which ironically was introduced to create equal housing opportunities for minorities.
Read more: Report reveals mortgage denial rate for Black borrowers
Data from real estate brokerage Redfin also shows that almost 16% of Black Americans who applied for mortgages last year were rejected, compared with just 7% of White Americans. High debt and low credit scores were cited as some of the reasons for the discrepancy.
Some of those borrowers will doubtless also have young family members; 19-year-olds or even younger children who harbor the sort of ambitions and dreams James would relate to. If so, he has come full circle.
"It's so important to me to help people own homes and build generational wealth through real estate," he said. "A client last week called me the GOAT and he's like, 'you're the greatest of all time, I never thought that I would be able to own a home'. That is the greatest feeling in the world."