The program allows borrowers with no credit history to opt in for a free assessment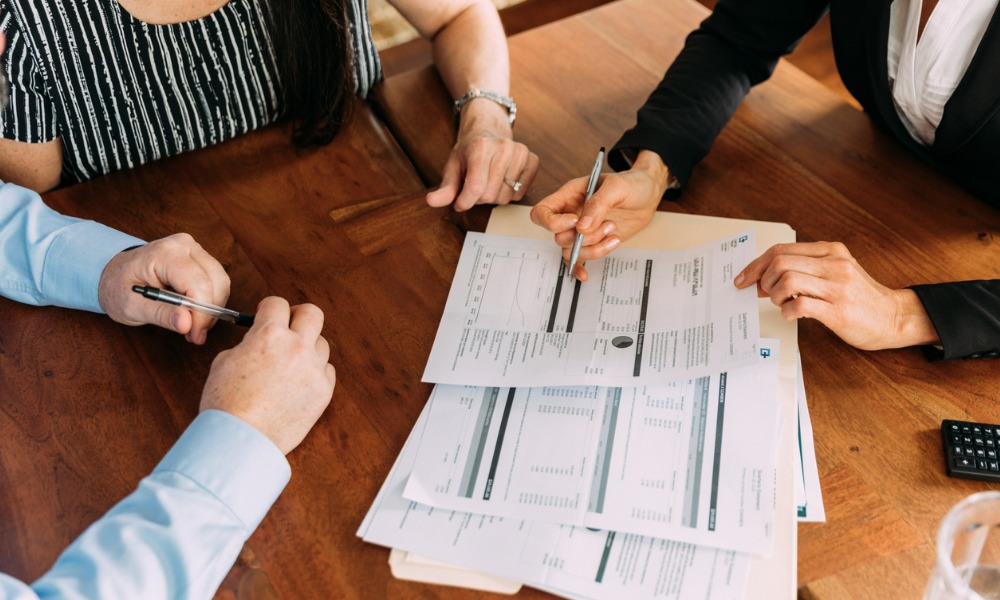 Growth-oriented mortgage company Guild Mortgage has introduced a new program that offers an alternative method of measuring credit risk for borrowers, providing a more inclusive path to homeownership.
Complete Rate, a program powered by FormFree, allows those with no credit score or credit history to opt in for a free assessment. FormFree's proprietary analysis of bank transaction and balance data is retrieved directly from financial institutions with consumers' explicit consent. If the borrower's FormFree report shows consistent rent payment and good residual income history, they may qualify for a lower interest rate, lower fees, or both.
Most lenders would use a borrower's credit score to determine interest rates and fees, typically charging borrowers without a credit score higher fees or rates. However, studies from the Consumer Financial Protection Bureau show that 19% of adults in the United States do not have traditional credit scores – including those with thin score files that make generating a current, apt credit score impossible – while an additional 11% are considered "credit invisible" because of a lack of credit file with any of the three major credit bureaus, Equifax, Experian, and TransUnion.
Guild EVP of capital markets David Battany observed that minority buyers are almost twice as likely not to have a credit score. The same studies from the Consumer Financial Protection Bureau show that 15% of Black and Hispanic people are credit invisible compared to 9% of white and Asian people, while 13% of Black people and 12% of Hispanic people have unscored credit records.
Read more: Wells Fargo's Black approval rate improves, but racial gap persists
"A lack of credit history is a major obstacle faced by some first-time homebuyers, particularly minority homebuyers," said Battany. "Guild's Complete Rate program fills a mortgage lender's credit score blind spot by bringing in additional data to provide a more complete picture of a borrower's creditworthiness, potentially resulting in a lower interest rate, which can be the difference between qualifying for a home loan or not for some buyers."
Lack of current credit records is not unique to Hispanics. The National Association of Hispanic Real Estate Professionals CEO and co-founder Gary Acosta explained that Hispanic immigrants as well as other minorities and even millennials tend to use credit much less frequently than other populations, resulting in "some very deserving people" being denied loan applications or paying more for their home loans due to mere lack of credit history.
"One of the biggest challenges for the mortgage industry in the coming years will be finding new metrics to predict financial capacity and evaluate creditworthiness," Acosta said.
Read next: Guild Mortgage launches sustainable home improvement loan bundle
"To responsibly extend credit to more borrowers with non-traditional credit, lenders need a new way to measure their ability to repay that they can use alongside other information about a borrower's creditworthiness," said FormFree CEO Brent Chandler. "FormFree is proud to furnish the residual income analytics – what we call a Residual Income Knowledge Index or RIKI for short – behind Guild's Complete Rate program.
"Guild has been a vocal champion of the mortgage industry's need for alternative measures to assess risk, and we are proud to be taking this first step toward creating a more inclusive path to homeownership through our strategic partnership."
Guild's Complete Rate program is available for FHA, USDA, and VA home loans.