Offering is designed to enhance borrowers' chances of winning bids on homes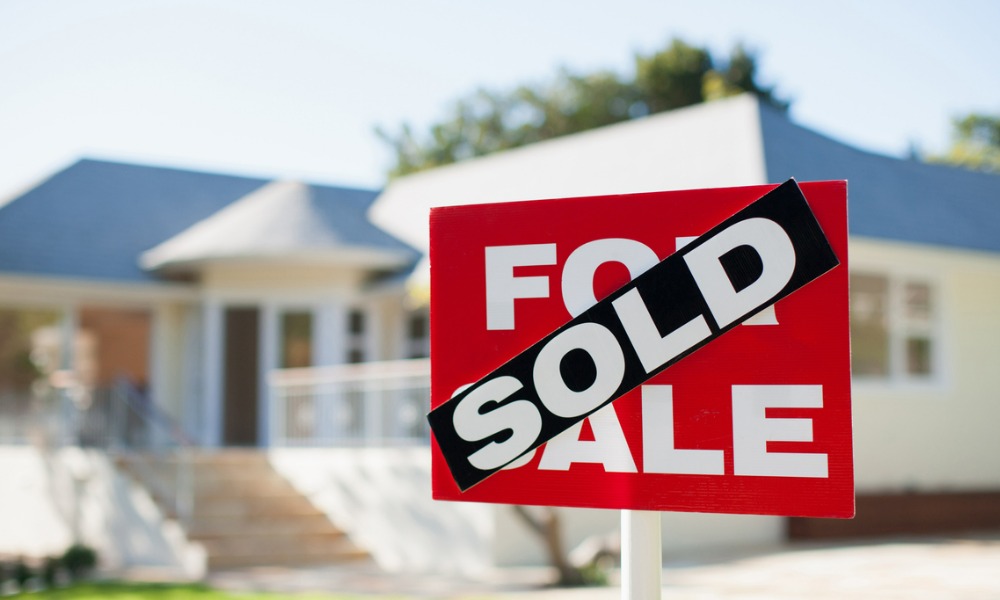 The fintech Guaranteed Rate, self-described as a cutting-edge mortgage lender, has launched its PowerBid Approval, a tool designed to give homebuyers the strength, speed and confidence they need "to compete against deep-pocketed cash buyers and institutional investors," company officials said.
Historically low inventory combined with an influx of aggressive cash buyers continues to disrupt the housing market, officials noted. Amid such market disruptions, an increasing number of borrowers have been prompted to explore methods of improving their chances of submitting a winning bid on the home of their dreams.
Enter PowerBid Approval, which officials described as "our latest tool in that ongoing fight." According to company officials the product provides buyers and sellers with the confidence of a fast, fully underwritten approval confirming the borrower is qualified to buy now.
"PowerBid Approval's priority turn times mean borrowers get our fastest approval, often in less than 24 hours," a press release accompanying the news said. "Less thorough approvals that aren't fully underwritten often lose out in competitive bidding situations."
The process is described by the company as "fast and easy to apply from anywhere, on any device, and a 90-day lock gives borrowers the time they need to find the home they really want."
Added Paul Anastos, the company's chief innovation officer: "At Guaranteed Rate, we are constantly looking for ways to enhance the homebuying experience for our customers. Our exclusive new PowerBid Approval comes at a time when so many people are looking for ways to win in the current market. This incredibly fast and powerful new tool is an awesome way for buyers to stand out and land the house they really want."
In announcing the launch, the company provided statistics showing that a growing number of individuals have joined institutional investors in making all-cash offers on homes. A recent report from the National Association of Realtors Research Group found that 13% of residential home sales last year were from corporate interests. "All of which means that regular buyers need to be armed with as much homebuying firepower as possible to compete in this market," officials said.
Read more: Guaranteed Rate celebrates first originator to reach $2 billion milestone
Guaranteed Rate has been vocal in its quest to be the nation's top fintech lender, citing the mission as part of the reason for discontinuing its third-party wholesale channel Stearns Wholesale Lending.
In January, Texas-based Stearns Lending LLC revealed plans to lay off 348 employees in a move prompted by the closure of its wholesale channel after its acquisition, according to a notice to state regulators.
Headquartered in the Dallas suburb of Lewisville, the company was purchased last January by Guaranteed Rate, one of the nation's largest retail mortgage lenders. In a January 05, 2021, press release, the acquiring firm described Stearns as a "…national top 25 lender with more than $20 billion in origination volume in 2020." Stearns was founded in 1989, with operations in all 50 states through retail, joint venture, partnership and wholesale channels, according to the statement.
One year later, however, Guaranteed Rate opted, after a "strategic review", to discontinue third-party wholesale channel Stearns Wholesale Lending, according to various reports. In a letter circulated by various media outlets, Guaranteed Rate CEO and president Victor Ciardelli alerted brokers of the decision to close Stearns – which was originally purchased with an eye toward making Guaranteed Rate the number one lender, according to the letter.
The decision to close the channel will throw 348 people out of work by month's end, according to a notice from Stearns Lending sent to the Texas Workforce Commission in compliance with the Worker Adjustment and Retraining Notification (WARN) Act compelling employers with 100 or more employees to provide advance notification of plant closings and mass layoffs.
Read next: Wholesale lender lays off 348 workers
In its letter to regulators, Stearns said its wholesale division would be permanently closed. "The entire group will be shut down, and all employees in the operational unit will be impacted," executive vice president of human resources Tammy Jetton wrote. "All affected employees have been notified of their separation dates, and that their separation from employment will be permanent."
In a separate letter to regulators, the Stearns human resources official referenced two waves of layoffs in the company's SoFi operational unit. The first round of layoffs at the unit on January 06 affected 66 employees, according to the WARN correspondence. A second round of separations scheduled on January 31 will impact another 27 workers, for a total of 93 employees at the SoFi unit, according to the letter.