"I thought, I don't care… I'm going to win"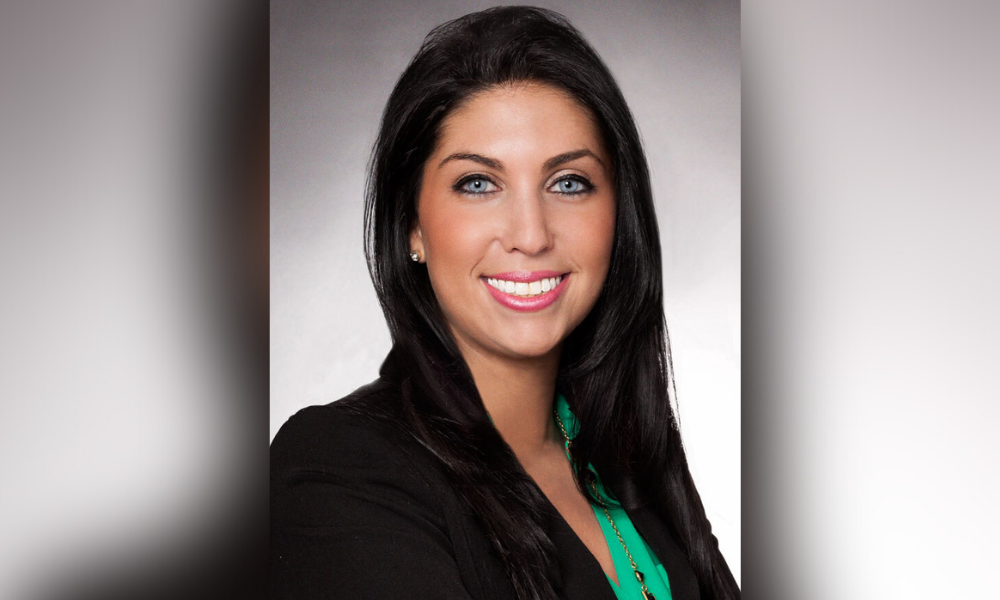 When Nicole Wolosoff (pictured) was a chubby and awkward-looking 12-year-old (her own description), she learned that it pays to "push the envelope" and show confidence, no matter what.
It was during a beauty pageant her own parents felt she had no right to win that she made the realization, and it typified a gutsy, bold as brass attitude that is now part of her business ethos.
"My sister, who's 17 months older than me, was allowed to go, but being the annoying sister, I was not. So, of course, I found a way to get in. My family did not even think I had a chance, as there were over 1,000 contestants.
"But I thought, I don't even care if I'm booked to Bali - I'm going to win. So I got there and started navigating the room and saw that one of the competitions was on beauty.
"I noticed there was a Miss Congeniality contest, so I started walking around saying 'Hi, my name is Nicole. Vote for me!'. My dad wanted to go to a Knicks game, but he saw he was not going to make it because I kept making it past the next level."
Read more: The 'lead Sherpa' hoping to inspire the brightest and best
While her sister got dropped early on in the competition, Nicole continued, much to the disbelief of her family and her bemused rivals. In the final round, she bounded across the stage, and, with a brace-filled smile, repeated the cheeky routine to the befuddled judges. It paid off.
"They were horrified but also impressed by the fact that I was able to differentiate myself," she recalled.
Not only did she end up winning Miss Congeniality but the entire competition. Thanks to that, her prize was a college grant and a trip to Florida.
"That was the beginning of realizing that it doesn't matter what cards you're handed, or if you look like you're in your very awkward stage of life, you can make it happen," she said.
Self-help manual connotations aside, the philosophy has paid dividends for Wolosoff - and for the people who work under her.
A lawyer by profession and a company president by the age of 29, it could be said her career trajectory to date has been at least as successful as that heady performance at the pageant.
Read more: New CEO gives low down on real estate deals
Firmly established at Boston National Title since 2016, Wolosoff heads the New York operation. Among her many responsibilities, she leads new business development, recruitment and growth of operations for the country's largest independent title agency.
In March, she was promoted to president of the national commercial division, focusing on everything from warehouse conversions to new solar farms, the latter growing so fast it has become a business niche.
"We always hedge against the market. So, when refis are changing, our volume is changing. Now we can put more emphasis on commercial or purchase work," she said.
By her own admission, selling title insurance in the commercial real estate sector, which habitually involves million-dollar transactions, can be a nerve-jangling, high-pressure environment to swim in.
"Every day you go from zero to a hundred. You wake up on a slow day with a cup of coffee, and then you get a call and they have a portfolio of 40 properties across the country and you need to close today," she revealed.
"Half the day is spent deciding how we are going to make this happen with a smile when everyone has millions of dollars on the line. They put me in charge of it because New York is very similar. It doesn't matter if it's a $50,000 property. The mentality is you get it done and you figure it out - you're not sleeping, this deal better close."
Her favorite line when comparing commercial to residential is that the former requires "a fire drill mentality", meaning very late nights are the norm.
"I've been up till four in the morning. It doesn't matter with residential; you go to bed at 6pm and you're fine. Here you're dealing with millions of dollars," she pointed out.
In such a pressure-cooker environment, it's safe to assume only the fittest and most mentally balanced people last the course. Burn out or rejection awaits the rest, Wolosoff made clear.
"If I hear 'it's not my job' or something like that, you're done - you're not joining us, because we are a team. If someone's working till 10 at night, you better believe I'm on call, or I'll call them occasionally with the computer on, so they feel they're not alone – and with a glass of wine in the other hand!" she added.
In a world where 'company culture' is often a throwaway phrase with little meaning, it holds true for Wolosoff.
"Culture is everything," she said. "Our team do a lot of events that are quirky and create cohesiveness because at the end of the day, we are going to be stressed all day long. So, we need to create those memories that make us like each other.
"When we're laughing or crying and getting the deal done, there's a reason why we can lean on each other," she added. "So hiring people that have an even keel but can think outside of the box is essential to succeed in this business - it is very different than the residential market."
Asked if she could predict the future of what was a highly specialized sector of the real estate space, she said the commercial market was "never going to die – it will always keep BT busy".
She said: "It's just a matter of what kind of use or type of transaction we'll be working with. We're seeing a lot of conversions of properties, (from) retail space to residential, or hotels that went out of business and are now warehouses."
For someone who shrugs rejection with such carefree abandon, it's possible she views every hard-edged business deal as just another beauty pageant re-run.
Hold on to your scoreboards.