'I really thought Fannie and Freddie were real people,' broker recalls of early inexperience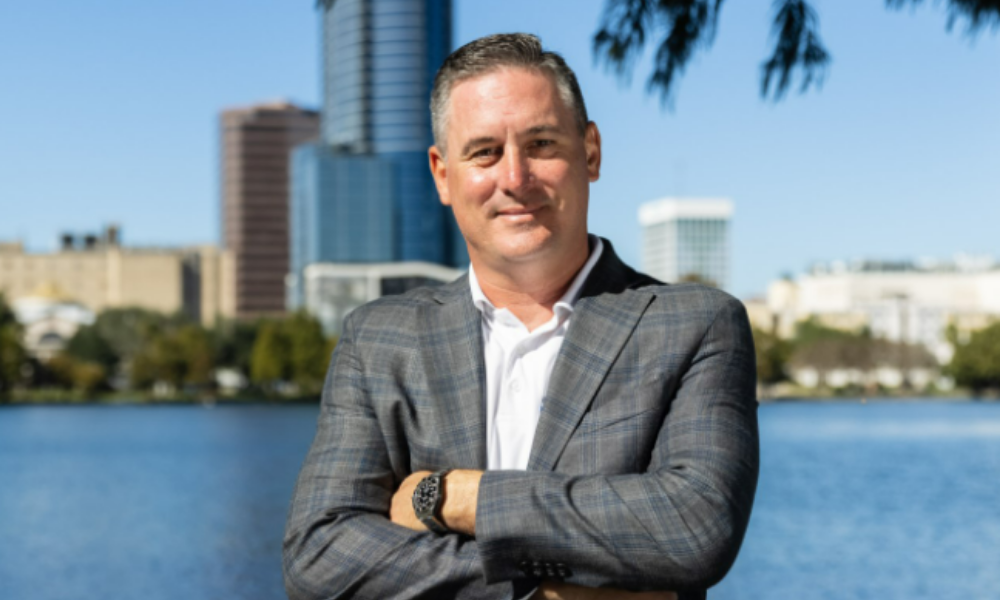 The entry of Christian Plocica (pictured) into the mortgage industry on April 01, 2012, may have happened on April Fool's Day, but it was no prank. Implausible, maybe, but no prank.
"I was a schoolteacher for nine years and was also a high school basketball coach for five years," he recalled. In what would turn out to be his last year coaching basketball, the mom of one of his players approached him with an intriguing proposition: "She took a liking to me – my communication, my coaching style, overall. Her husband was the CEO of a company called The Mortgage Firm here in Central Florida."
It was just a few years after the Great Recession – largely spurred by the subprime mortgage implosion that nearly wrecked the economy with its vicious rippling effect – and business was humming along once more. "In 2012, when business started to rev up again, he was looking to hire," Plocica said.
While he was still mulling the idea of going into the mortgage business, his in-laws would inadvertently and by serendipity turn out to be character references: "The interesting thing about it was that my wife's parents, my in-laws, and my old CEO and his wife, the team mom, were at a mutual friend's birthday party," he remembered. "They found out they were my in-laws and they started talking about me."
The team mom texted Plocica that same night urging him to reach out to her husband. "I didn't know him but knew of him," he said. "He seemed like a real stand-up guy, like someone who would just be there for you."
Read more: Rocket, Anna Kendrick and THAT Super Bowl ad
Finally, the two men met. Despite his lack of experience in the field, the CEO was suitably impressed. Plocica suggested his lack of experience may have been an advantage, remembering his old boss saying "'You don't have any bad habits,'" to him. The CEO said he needed a dialer, someone who essentially would set up his appointments.
When Plocica says he had no experience in the mortgage industry whatsoever, he was not exaggerating. "I had no idea was I was getting into," he said. "I really thought Fannie and Freddie were real people. I didn't know they were agencies."
After his first day, Plocica was told he would instead fill the role of a loan officer's assistant, and the die was cast. "I knew I was going in not knowing anything so it's not like I had nothing to lose but there were no expectations," he recalled. "But I knew personally I was going to be damn good at it. I was going to make it my mission."
Seeking a new challenge after nine years with The Mortgage Firm he put in his resignation in January 2020 – "That's my only regret in life, but it worked out perfectly," he says under his breath – to join Freedom Mortgage in what would turn out to be a mere six months ("a cup of coffee," he called the stint) before joining VIP Mortgage in July 2020 before the shop's opening that December.
Read next: How mortgage companies can compete against Super Bowl-sized rivals
"That's how we got in the broker world," he said. "I've always been on the retail correspondent side. I've always heard of wholesale but never knew much of it. I absolutely wish I had done this a long time ago, but it wasn't in God's plan."
Last year, the brokerage firm posted $90 million across 300 units in 2021. "It's been a godsend, he said. I've been real lucky and real fortunate."
He urged others having trouble navigating around a changing industry landscape to keep the faith. "People are always going to buy homes, so we gotta make sure we do the best job that people want to use us for their financing. How do we do that? Make sure you're informing, make sure you're educating your realtor base, your referral base. Take the extra time and do the little things."
Also guiding him, he said, are the ISMs touted by Rocket Mortgage with which he partners. The company culture at Rocket is based on 20 philosophies called ISMs that represent the core principles driving the firm's decision-making. "I try to follow those ISMs as much as possible with every client, every time. Another thing that makes everything very fulfilling is that the majority of the business is previous clients and previous clients' referrals. I've been in the biz 10 years, and I've done six, seven loans for the same person. That's a true testament of success, when you've earned someone's trust and they know you're going to take care of them."