The goal was to acquire great talent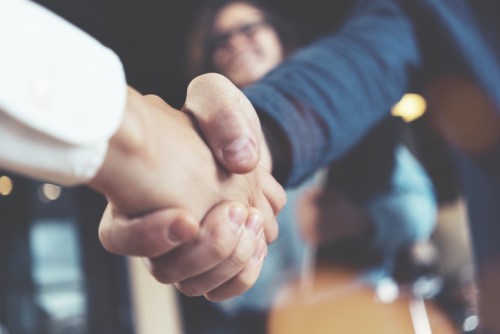 Freedom Mortgage Corporation and RoundPoint Mortgage Servicing Corporation announced they have entered into a merger agreement in which RoundPoint will become a wholly-owned subsidiary of Freedom Mortgage.
The transaction is subject to customary closing conditions and government approvals and is expected to close in the third or fourth quarter of 2019, although Freedom CEO Stan Middleman said that he's pushing for late this quarter.
Middleman said that this acquisition, along with that of JG Wentworth's mortgage business earlier this year, will vastly enhance originations due to Freedom's advanced technology and customer accessibility.
"The great benefit is that each individual producer will be much more effective. From a production standpoint, we expect them to be accreted in multiples of what they're able to do today from an origination standpoint," he said.
Founded in 2007, RoundPoint currently services and subservices approximately $91 billion in unpaid mortgage assets comprised primarily of agency loans. RoundPoint also originates loans through its loan officers and its correspondent program.
"RoundPoint has a reputation as an excellent servicer," Middleman said. "They've done a great job of making their customers their own and providing a great customer experience, and we really like that. We're very interested in learning more about the way they do business and how they've achieved so much success in the eyes of their consumers, and we want that expertise and talent to bear on our consumer base as well."
Following the merger, Freedom Mortgage's combined owned and subserviced mortgage servicing rights (MSR) portfolio is expected to be in excess of $300 billion. The merger also provides Freedom Mortgage with an active subservicing platform and broadens the scope of the company's co-issue origination network.
"This merger will create a much larger and stronger organization with significant synergies," said RoundPoint CEO Kevin Brungardt. "RoundPoint will benefit operationally in many ways, including having access to Freedom Mortgage's substantial origination platform. With the combination of servicing portfolios, the merger makes the company the seventh largest U.S. mortgage servicer nationwide."
Middleman says that the point of Freedom's recent acquisitions has been to acquire "great talent," and the expectation is for the talent that existed separately in each company to come and bear fruit in the combined entities. Even though the companies are wholly-owned subsidiaries, he wouldn't be surprised if the companies ended up combining at some point in the future.
"It's a very exciting environment that we're stepping into because these are such good companies and have done such a great job," Middleman said. "We expect them to be accreted on a GAAP basis and on a cash basis, and we expect to have a huge talent dividend impact the overall performance of the combined entities."