Angel Oak's Tom Hutchens says now is the time for LOs to prepare for long-term growth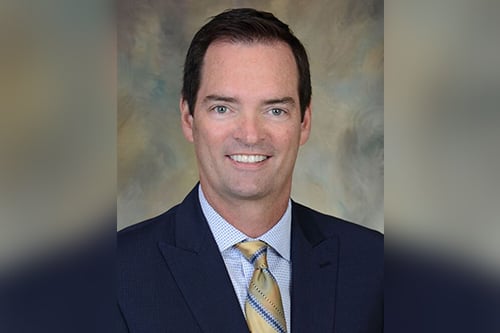 by Tom Hutchens
We all know that the refinancing boom has kept the mortgage industry extremely busy. But a shift is on its way. On October 21, 2020, the Mortgage Bankers Association (MBA) announced that purchase originations are expected to grow 8.5% to a new record of $1.54 trillion in 2021 while refinance originations will decrease by almost half.
Armed with this data, now is the opportunity to start preparing your business for long-term growth today with a vital part of the mortgage landscape, non-qualified (non-QM) mortgage products.
Protect your referral network
You'll need your referral partners once the refinance volume slows down. Don't potentially lose a client and risk opportunities down the line by not doing a deal today. It will get done whether you help or not, so why not be the non-QM originator who gets the deal done?
How: For one, do not wait until you have more time. Choose a non-QM lender to be your partner today. A good one gets the deal done for you quickly and helps you become an expert, all at the same time.
Now is the time to turn your focus to your referral network and start saying, "I can help you today."
Proactively seek new partnerships
Non-QM is no longer only a fallout plan that helps you close an additional loan or two. Now is the time to build new referral pipelines by positioning yourself as a resource to other loan officers and financial services partners. Assist more borrowers by working with loan officers at large institutions and partners like CPAs to make sure they know these products exist.
How: Be their non-QM resource by being the originator who can close challenging deals quickly. You will find that these new partnerships become career long clients.
Be a storyteller
Borrowers who need non-QM products often have a unique story. When you share that story, you share that you are familiar with how non-QM works, thereby establishing trust and credibility. The people who help a non-QM borrower often save the day by saving a deal that turned someone's dream into a reality. They call them heroes and share their story with people they know. That is how referrals grow.
How: Ask your non-QM account executive for this information. Tell them you'd like to hear about non-QM scenarios. Take these stories to Realtors and your referral network. People talk about products and their companies all day long; talk about the loan challenges of real people and the solutions that solved their problem. This is how you stand out from the competition.
Shift your business towards the future
Over the next several years, more borrowers will have lower credit scores or credit dings due to the COVID-19 pandemic. As a result, more borrowers will need non-QM options.
The pandemic also provoked massive layoffs. More and more people are entering the gig economy workforce or becoming business owners. This means more people will need access to programs like a bank statement or 1099 program.
At the same time property investors will continue to search for attractive investment properties as more individuals are leaving the city or seeking out bigger spaces.
How: Align yourself with the right non-QM lender now. Gain expertise in all aspects. Understand how to sell it. Reach out to those who need it. Promote non-QM on social media. Create a non-QM resource page on your website.
You'll be the envy of your competitors. They'll be hunting for new business while you'll already be in the lead.
Partner with the right non-QM lender
This one is perhaps the most important. Not all non-QM lenders are the same. Partner with one that has made non-QM a focus. After all, wouldn't you want to work with one that has closed 10,000 non-QM loans instead of 10? A challenging scenario may be new to you, but not to a non-QM lender who closes these deals every day.
Ask about their technology. Their online pricing and eligibility tools. Do they have a bank statement review team to review, analyze and calculate income upfront, before loan submission? What is the experience level of their account executives? Ask them for marketing support and to accompany you to meetings to present on your behalf. Are they truly vested in your success?
Non-QM originators who start marketing and promoting their business now will be in a better position for business growth after the refi boom. And partnering with the right firm can mean all the difference.
Tom Hutchens is Executive Vice President of Production at Angel Oak Mortgage Solutions based in Atlanta, GA. He has over 18 years of experience in leading sales for a wholesale and correspondent lending platform with proven success in the expansion of a lending footprint nationwide.