"It's going to be a great year for the housing market"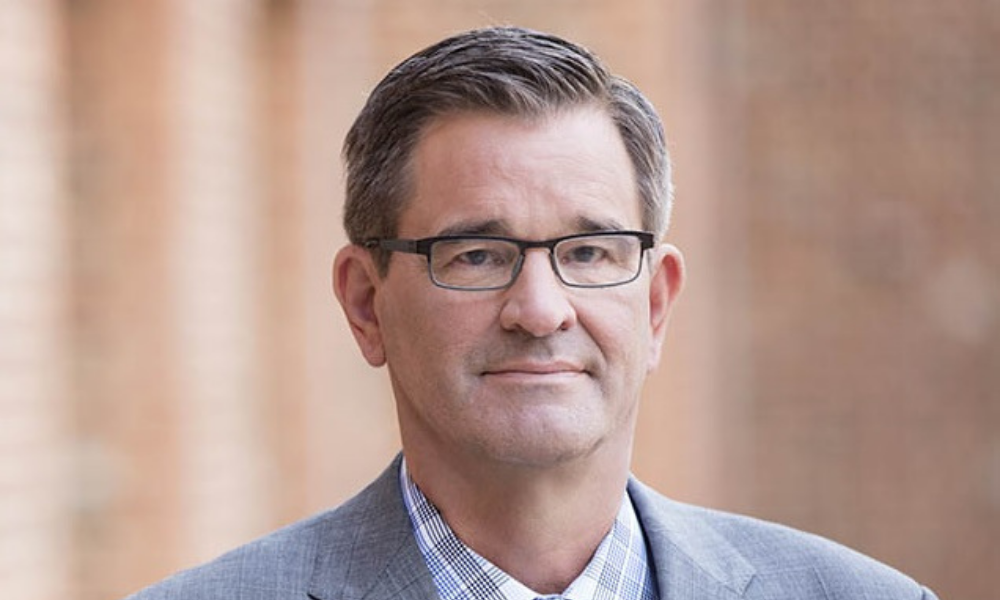 As Irving Berlin's timeless song said: "There may be trouble ahead".
In the case of the US economy, it could well be a reference to the spectre of inflation and the fear that it could put the brakes on US growth.
But for Douglas Duncan (pictured), Fannie Mae's senior vice president and chief economist, there's nothing looming on the horizon to spoil the mortgage party.
He insists "it's going to be a great year" for the housing market.
"It's still very strong. Ironically, the pandemic and the public policy response to the pandemic significantly strengthened the housing market relative to other sectors of the economy," he said.
Described by Bloomberg Businessweek as one of the 50 most powerful people in real estate, it's safe to say Duncan has sufficient kudos within the industry to back his claims.
"Housing has been booming," he said. "By our estimation, house prices were up by 10.4% last year and already up by about 10% in the first half of this year."
He admits there are glitches, partly related to supply problems in the construction industry, which is limiting inventory and inflating the cost of building materials. This was compounded by the worldwide microchip shortage in the auto sector, which has also hit the building trade.
"The demand side of the market has moved forward much more strongly than the supply side," he said. "Those things we would expect to get fixed once the supply of chips is restored."
Inflation not a concern – for now
Despite the fact that inflation now stands at 5% - the highest level since 2008 – Duncan believes inflationary pressures are "transitory" (that same word was used by the Federal Reserve on Wednesday).
While the pressures are largely driven by COVID-related factors that are expected to recede, he admits "persistent inflation" could hold growth back, a view held by the Economic and Strategic Research (ESR) Group, which recently predicted the economy slowing down to 5.5% in Q4 from the current 7.1% estimation, and to continue that decline through to 2022.
The fact that the Fed also hinted there could be as many as two rate hikes in 2023 - much against market expectations - suggests inflation is more than a trifling concern.
"We do believe that this year inflation will run at about 5% - that's the headline level - and of course how the Fed would like to see it, but they're going to be patient and let inflation run ahead of their 2% target average," Duncan said.
Consumer behavior is key
Much of the recovery will be determined by consumer behavior as the country gradually reopens in the wake of the COVID pandemic. The crisis has seen first-time buyers driven by high costs more likely to move away from high density to low density areas, as in New York and San Francisco.
According to Fannie Mae, house sales this year are expected to be 4.2% higher compared to 2020, although that figure has been revised downwards from 6.3%.
Despite the supply chain issues, the firm also expects new constructions to soar by 17.2% in comparison with 2020. Again, this figure has been revised slightly downwards from the previous predicted increase of 19.3%.
That still represents the fastest construction pace since 2013.
Given that more than half of forbearances have already been extinguished, Duncan is far less concerned about foreclosures amid the looming June 30 expiration of federal moratoriums.
"Some people are speculating there's going to be a large wave of foreclosures - we're not in that camp.
"As the economy recovers, someone who is in forbearance will have their income restored and they'll be able to bring that mortgage current and close out the foreclosure. That's ongoing every day – we're seeing that in our own portfolio."
There is also a hopeful message for those low-income households struggling to make ends meet. "A restructured loan…will allow them to continue to perform in the home, and we will absolutely be participating in restructuring those mortgages to make those households successful," he said.