A new study looks at how real estate professionals are faring through the pandemic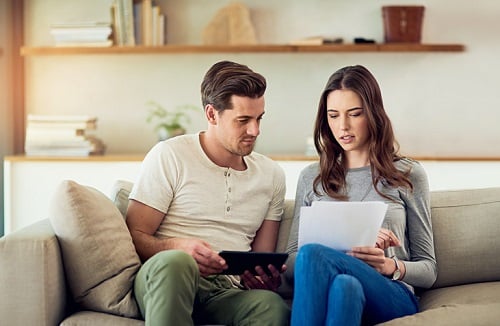 Throughout the COVID-19 crisis, transformation and innovation has started seeping into every crack of the mortgage and real estate industries. It's become more important than ever to find the right solutions to hold everything together in a market that is unforgiving.
According to a new survey by States Title, 59% of real estate professionals say digital readiness is a critical factor for the industry to survive 2021. States Title is a real estate tech company that enables an instant closing experience through machine intelligence. Over 250 professionals – lenders, real estate agents and title agents – responded to the survey.
The survey also looked to detect how business is changing and real estate professionals are faring amid the global health crisis.
In-person interaction – whether it's home tours, open houses, closings, or other networking events – has long been ingrained in the jobs of realtor partners. With COVID-19 bringing a real element of risk to these integral meetings, the industry has evolved significantly over the past few months. The States Title survey found 8 out of 10 real estate agents won't do in-person business without a mask, and these safety matters were also a concern to clients; 28% of buyers and 33% of sellers said fears around safety due to in-person contact during the home buying process worried them.
Loan officer and brokers might want to reach out to the referral partners simply to check in during what's been a difficult time for many. As real estate professionals tend to be on the more extroverted, sociable types, COVID-19 and the social distancing rules have left many feeling isolated.
One-third of real estate professionals surveyed said that loneliness due to lack of interaction with coworkers has impacted business success and productivity during the pandemic. 34% also noted that their work relationships with other stakeholders have been strained due to pandemic-related slowdowns and inefficiencies.
On a more positive note, 32% say they've gotten closer with professional colleagues because "we are all in the same boat." The survey says COVID-19 is also driving positive change when it comes to company culture.
"Leaders [are] putting a stronger emphasis on empathy, communication, diversity and inclusion, and customer care," the report stated.
Four out of 10 respondents said company leadership has been more empathetic than ever before, and many companies have been offering beneficial support through new remote learning opportunities, telehealth benefits and in some cases, pay raises. About half of the professionals said their companies are innovating and working on new digital services as well.
Despite the challenges brought on by the COVID-19 pandemic, deals are still happening; homes are being bought, built, and refinanced, and real estate professionals have showed resilience and savviness throughout the past few months.
21% of respondents said that COVID-19 has prompted their businesses to embrace innovation that was long overdue, and 23% said the pandemic has caused a positive environmental impact, due to less paper and more digital processes.
"We are witnessing an unprecedented overnight shift in the structural foundation of the real estate market," said States Title CEO Max Simkoff. "The real estate industry has gotten a long overdue wake-up call and has been forced to push the fast forward button on innovation. Ready or not - the time has come to adopt and embrace technological change. It's the ultimate stress test for the entire industry."
One of the brightest responses from the survey was optimism and loyalty shown from respondents. 79% said despite the pandemic, they are committed to continuing their career in real estate.