A new offering from STRATMOR's MortgageSAT team makes a strong case for optimizing current referral relationships and initiating new ones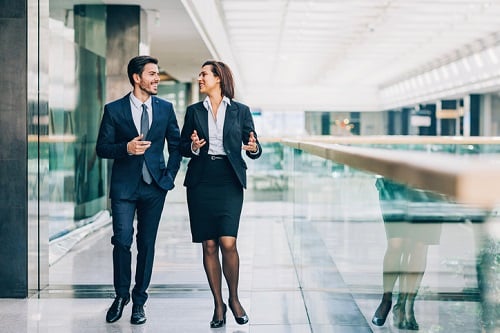 According to STRATMOR MortgageSAT director Mike Seminari, today's low-rate environment and the endless stream of refinances it has gifted mortgage professionals won't last forever. When that stream will slow to a trickle is anyone's guess, but lenders need to prepare themselves to once again be on the hunt for new business.
Seminari, in his new report Why Invest in Referral Partner Relationships, says that rather than waiting for that inevitable shift to occur and then adapting to it, lenders would be better served by proactively bolstering their referral networks.
"[The lenders] who survive — and thrive — will be the ones who continued to build up purchase-centric relationships throughout the refinance boom," Seminari writes. "Just about any originator can thrive when rates are rock bottom and refinances are booming, but the most successful originators know that longevity and consistency in the mortgage industry comes with your ability to build and sustain a strong referral network."
Seminari makes an awfully strong case for optimizing referral networks, and it only takes one stat: In 2019, he explains, 46 percent of loans came through referrals from real estate agents. With that in mind, building relationships with realtors is a must, no matter the underlying market conditions.
Deepening referral relationships
Winning over referral partners used to be easy, but the wine-dine-sign model of doing business is no longer accepted in most corners of the industry. For originators and lenders raised in that climate, adding value to the referral partnership can seem daunting. Seminari says these individuals can deepen their relationships by injecting them with greater transparency, trustworthiness and reliability.
Keeping a realtor partner in the loop regarding a mortgage's major milestones is an effective way of both keeping the channels of communication open and preventing unforeseen problems. As Seminari explains, approximately 60 percent of mortgages experience at least one error in the loan process that could jeopardize the likelihood of a referral.
"Originators fare much better with their referral partners when they are open and honest about these issues in real time than when their referral partners end up hearing about problems later from their borrowers," Seminari writes.
Becoming trustworthy in the eyes of a referral partner requires more than simply telling the truth. According to Seminari, it means becoming an advisor – someone who can answer even the most obscure questions around mortgages, the economy, capital markets and real estate.
"This is a great way to grow into a trusted advisor and to build sustainable loyalty," writes Seminari. "Lenders can help the cause by gathering and sharing this kind of thought leadership with all of their originators on a regular basis."
Demonstrating reliability to referral partners requires setting appropriate expectations and then delivering on them. Seminari suggests creating touch points that are both easy and predictable, which creates ongoing opportunities for originators to deliver on the promises they make.
Seminari also shares three targeted tips lenders can put into practice to improve their referral relationships:
Personalize touch points so they reflect a referral partner's specific needs regarding content and delivery medium.

Satisfy borrowers – and ensure their willingness to promote their lender's services – by providing them a smooth, error-free loan process.

Set up a monthly meeting with referral partners in which both good and sub-optimal client experiences can be discussed. Doing so, Seminari writes, pulls a referral partner "into true partnership mentality, where you can grow together."
Of all the pieces of advice shared in his article, Seminari says the most important one is for loan officers to create those valuable digital touch points, ideally in the form of weekly phone calls to referral partners.
"Doing so reinforces the perception that they will always deliver on expectations," he says. "In a profession where communication and expectation setting is everything, earning this kind of trust will pay huge dividends."