Investing in a technology platform to reduce the need for 'boots on the ground' appraisals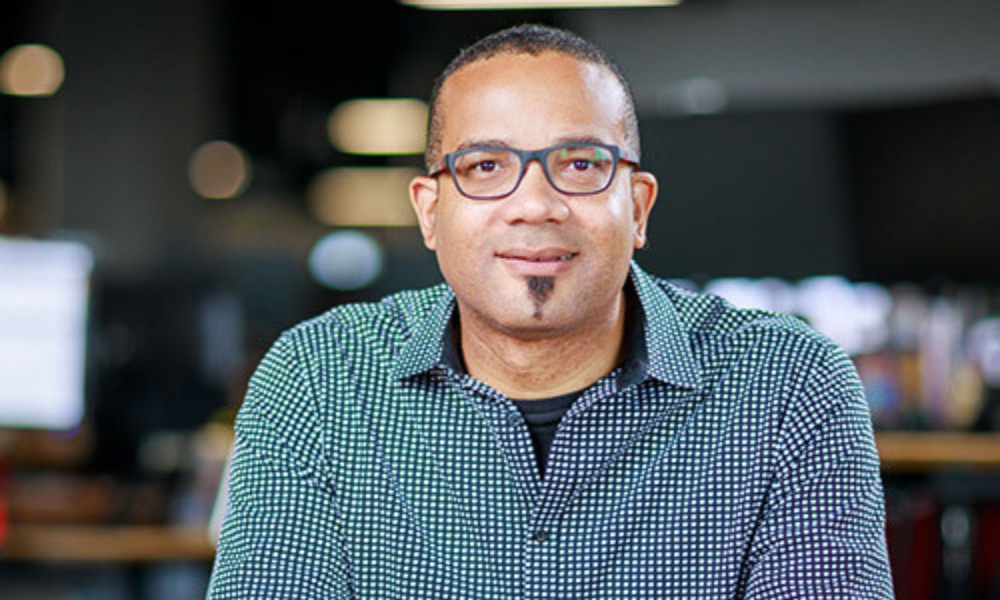 This article was produced in partnership Clear Capital
Client expertise blurb: Karen Surca, of Mortgage Professional America, sat down with Kenon Chen, executive vice president of corporate strategy with Clear Capital, to discuss ongoing training initiatives and two appraisal platforms helping to streamline the jobs of appraisers to carry out 'desktop appraisals'
It may have been a robust real estate market over the last two years, but this hasn't made the job of real estate appraisers a walk in the park.
COVID restrictions, rolling lockdowns, and the need for social distancing, along with the sheer number of property appraisal requests, have hindered how appraisers carry out their duties.
With 'boots on the ground' appraisals constantly interrupted and nearly impossible to complete at times, the methods used to carry out appraisals have been modified — with industry experts engineering new ways to make the job easier.
Innovative technology has allowed the appraisal and mortgage industries to adapt to the pandemic. With the success of this initiative, has come the stark realization that the real estate industry is heading in a permanent digital direction.
For Clear Capital, a leading real estate valuation and technology company, the answer to how to increase appraiser capacity, and improve turnaround time and appraisal efficiency, lies in technology platforms that modernize the manufacturing of collateral underwriting evaluations.
The strain on the appraisal industry dates back to 2017, prior to the onslaught of the pandemic, Kenon Chen, executive vice president of corporate strategy, said.
Read next: Clear Capital launches lending grade automation model
"Back in 2017, we saw a quick spike in the demand for refinances and there wasn't enough [appraiser] capacity, and in states like Washington, Oregon, and Colorado, we saw appraisal times really get extended," Chen explained.
"Based on a study we carried out," he continued, "we found that appraisers were spending 30 to 40 hours a month driving in their car rather than actually doing the work of appraising."
Attracting new appraisal talent
Along with the impact of the pandemic and high appraisal demands, the industry has faced an ongoing appraiser shortage.
Offering direct appraisal services in all 50 states and keenly aware of the employment shortage facing the industry, Clear Capital turned to new methods to draw appraisal talent.
"The appraisers we're hiring tend to be open to technology and new appraisal processes like hybrid appraisals and desktop appraisals," Chen said. "We have a training program in place, and we're also partnering with several organizations to bring more diverse appraisers into the profession."
"Clear Capital has one of the only partnerships with the Department of Defense to bring in veterans [into a program] called 'SkillBridge'," he said. "We also sponsor appraiser diversity initiatives alongside Fannie Mae and Freddie Mac to bring in new, diverse talent to the profession."
Desktop appraisal options
The squeeze on appraisers and the inefficiency of the process led Clear Capital to invest heavily in technology solutions that would provide a smoother working process and get around the need to always be 'on-site' for property appraisals.
"We started to look at methods to bring the home to the appraiser, instead of the appraiser always having to go to the home," Chen stated. "This led us to realize we'd see a positive impact by embracing modern methods of gathering the appropriate data and information."
"We saw virtual home tours becoming more prevalent and this really helped the adoption of other ways of capturing the home during the listing process," Chen said. "Out of that came our discovery of CubiCasa for doing automated floor plans."
Chen highlighted that Clear Capital was already invested in finding other ways to virtualize the home and bring it back to the appraiser at their desk.
"That accelerated the technology to the point that we now have a solution where someone can walk through a home in five minutes, just using their smartphone, and capture the data that is needed to support a desktop appraisal," he explained.
Proving that experience can dictate reliable outcomes, Clear Capital has carried out over 200,000 hybrid appraisals for both home purchases and refinances and set the stage for the full desktop appraisal options that followed.
In March 2022, Clear Capital also announced its implementation of Desktop Data Collection, a product designed with further accuracy and modernization of data collection in mind.
Read next: Clear Capital rolls out new desktop appraisal products
"Desktop Data Collection will empower mortgage lenders to broadly adopt desktop appraisals with the certainty that an appraiser will be provided the necessary property information to complete a desktop appraisal," Chen said.
"We send a real estate agent or professional to the home to collect data using a mobile app," Chen continued. "Then the data is brought back to the appraiser at their desk to complete the appraisal."
Clear Capital has a network of certified data collectors who can go to a home, collect the data needed, and create a 'digital floor plan.'
With the capacity to collect this data upfront and the proven technology to support it, Clear Capital has propelled itself ahead of the competition in the race to fix shortcomings in the appraisal sector and address the digital direction the industry is moving toward.
"Appraisers can do double the number of appraisals when they're able to work from their desk," Chen said. "They realize the world of appraisals is changing and this degree of flexibility will be needed by the industry.
"The technology we are using is battle-tested," he added. "And I don't think there is another company that has done it at this scale."
Kenon Chen, Executive Vice President of Corporate Strategy - As head of corporate strategy, Kenon guides Clear Capital's growth, ensures it delivers consistent, long-term value for customers and partners, and develops intuitive solutions that have transformed the valuation space.