Wade Betz credits an early mentor with his continuing success in the mortgage industry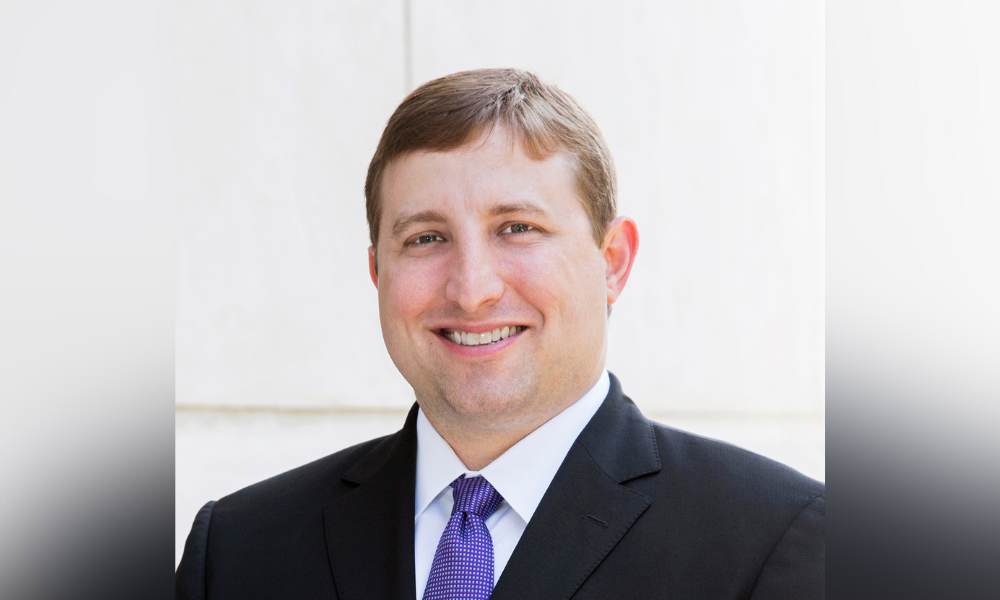 Wade Betz of Dallas-based Axen Mortgage believes strongly in the power of mentorship. Now a veteran of the mortgage industry, the impact made by his mentor at the start of career continues to be felt, he told Mortgage Professional America.
Betz took time to speak to MPA about his career, joining the ranks of other profile subjects in saying he never intended to get into mortgage. "I have yet to meet anyone who does this career by design," he says matter-of-factly before telling of his own career trajectory. Aside from that mentor thing, his narrative also lends currency to the aphorism positing that behind every great man is a great woman.
"The long story short is I got a degree in economics and when I graduated wanted to be in the real estate field which is a very, very broad field – everything from property management to land management to commercial to title. There are just so many jobs tied to real estate. "At the time, I was dating my now-wife. She was going out to meet some friends, and I didn't want to go."
Acting as something of his emissary, his wife went to the event solo while networking on his behalf. Betz said she conveyed her husband's career desire during the requisite small talk which led to a series of introductions, ultimately resulting in a meeting with a headhunter who as it happens had just refinanced his home the week before. The loan officer who assisted in the refinancing asked the headhunter to keep an eye out for good, green talent with malleability in being trained.
Read more: CEO reignites AIME
"I got an interview, got the job and that man who hired me was my boss and mentor for the first fourteen years of my career," Betz said, referring to his time at Guardian Mortgage Inc. (which later merged with a bank to become Guardian Mortgage, a division of Sunflower Bank).
"He's still my mentor, even though we no longer work at the same company. I think that having a strong mentor when you're first starting out is everything," he said, putting an emphasis on the word. "It's why I structure my branch, why I give back; it's driven a lot of the why of what I do at this point in my career."
After 14 years, he longed to venture out on his own: "My ultimate career goal was to own my own mortgage company and you just can't do that in the retail space. If you're going to be an owner, you're going to have to be a broker. And I didn't have any brokerage experience at all," he said. "The broker world is like the bogeyman in retail. It was too big of a leap, in my opinion, to just start off on my own. I needed to plug into an organization that had the lenders already signed up and had the benefits and the compliance. I needed to go to a place where I could produce."
The path led him to Arizona-based Nexa Mortgage, a rapidly growing company dubbed the No. 1 mortgage broker in the US in 2020 for production, according to the Association of Independent Mortgage Experts (AIME). With more than 1,500 loan officers, the firm continues to expand into multiple states, and Betz signed on last last year by opening a corresponding branch under their Axen (Nexa spelled backwards) brand.
Read next: From banker to broker: The importance of networking
Betz acknowledges he's still getting his feet wet in the industry and is happily ensconced at his Dallas Axen shop. "I really like that we can help families," he said, describing a corporate culture that goes beyond the closing.
"We've got a system in place to help them become successful homeowners after closing. What happens after that will make the greatest impact to those families' lives to help guide them. To be very transparent, the Axen model came along, and I don't have any plans in the foreseeable future to pivot to my shop. I wouldn't say never, but it's been a good fit."
His enthusiasm is reflected in his impressive numbers. Last year, he posted volume of $50 million across 158 units, he told MPA.
Betz also credits AIME with having benefited his career thus far since he began in 2006. "I'm a big supporter of AIME," he said. "Coming from the banking world where you have the MBA [Mortgage Brokers Association], brokers for a long time didn't have anything. What AIME has accomplished in its relatively short history is shocking. It's really impressive.
"I'm a VIP member and encourage brokers, at a minimum, to sign up for portal access but invest in the community that provides so much for us… The benefit that comes from that is worth every penny and more – I feel like I'm getting a bargain! I've used AIME escalations alone to solve problems, and they're just invaluable."