She has come a long way from selling pay phone space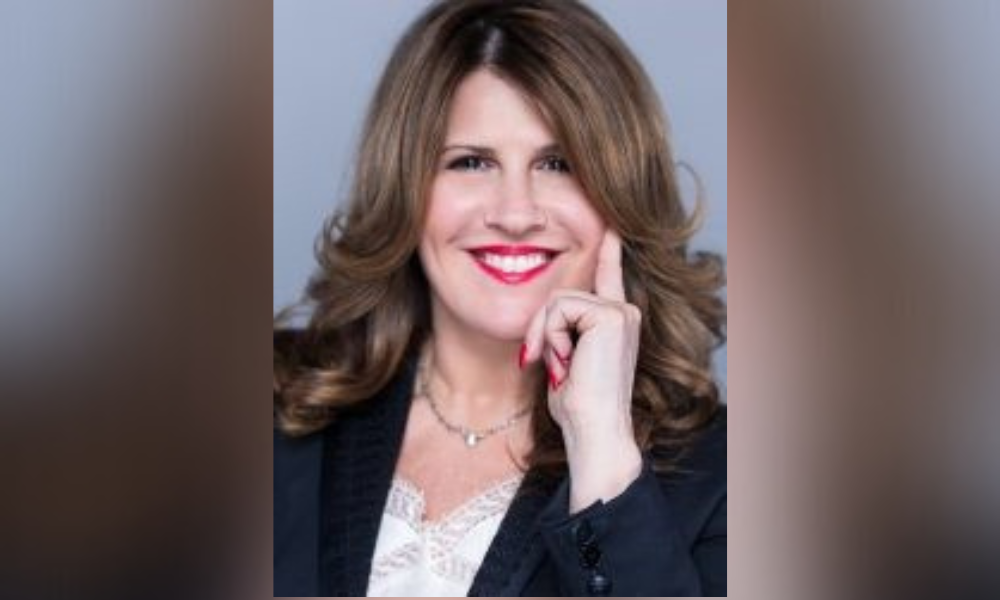 One of the first inklings New York broker Irene Amato (pictured) had that she might do well in the mortgage industry was during her days working for GMAC Finance after high school arranging payment plans for people behind on car payments.
"The boss found out I wasn't making as many calls at the other people," she told Mortgage Professional America in a phone interview. "The interesting thing is, I was doing my job." She explained the ratio of customers having their cars repossessed was much lower than that of her colleagues, illustrating Amato's penchant for talking to people toward determining payment arrangements for customers in danger of losing their vehicles.
Given those findings, she recalled, the boss offered her the manager's role. But rather than taking it, she quit on the spot. "I don't want to work in corporate," she explained. "I want to make a difference. You can't really make a difference in corporate because it's all just numbers. It's all a numbers game."
Left an orphan after the premature death of both parents, Amato stayed at her grandparents' house. It was her grandfather that nudged her to get a job after turning 18, she said. Finding herself unemployed after turning down the manager's job, she opted to exercise her entrepreneurial spirit – launching a couple of tanning salons and operating a business consisting of convincing landlords to install pay phones at their businesses.
"If you owned the building, you would get a commission check and I would put a pay phone in there," she said. "And people had pay phones that they could use along a busy area. It was a win-win."
Read more: Broker credits immigrant status for her success
She already had a taste of the mortgage industry straight out of high school, she recalled. She also realized how her strength in math could help. "I got my first co-op literally eight months after I graduated high school," she said. "I got a loan through Chase – it was OK, it want pretty smooth. The next time I got a house – by the way, the rate was 10.75% -- in 1990. I love math, but I was very confused with the closing costs. I wound up looking at the good faith estimate and realizing I was overcharged and got all my money back after the closing. I wound up finding a broker that I trusted, and he explained it to me, and I was able to move forward."
But even as the pay phone business thrived, she had growing responsibilities at home at 28 with three children. "After I sold the phone company – right before cell phones came out, by the way – I decided I was going to takes a break and be a mom."
During that hiatus, she referred all her friends to that broker who had helped her. "Because I am a talker and like people, I would refer him to everybody." After a while, the broker urged her to try her hand at selling mortgages. "He approached me," she recalled. "I was semi-retired. "He said 'you should do mortgage yourself. I'm really busy. Stop referring them to me.' "
She figured why not, but not before thoroughly educating herself on the vagaries of the business, she said. "I opened up in my house in 2001, out of my basement office, with three kids under the age of five. It was interesting."
She named the mortgage company ASAP Mortgage Corp, the first part an acronym for her children's names – Alexis, Stephanie and Peter. "I got extremely busy, and I loved what I did," she recalled. "I hired my first employee about five months into it, and she's still with me."
Read next: Top originator: Tammy Saul doesn't squander opportunity
Shortly after that came the Great Recession. She was tied to Citi at the time, as the lender exited the wholesale channel. "They kept 1,000 brokers nationwide," she said. "I was a one-person shop, and they kept me. I asked 'why'?" The reason, she learned, was that the lender preferred quality loans over quantity, she said. "It was a great compliment to me."
Undoubtedly, however, it was challenging: "We went through the tough times, but I got up and showed up every day," she said. "I didn't let it depress me. People said: 'you're crazy, there are no buyers.' I said 'there will be'."
To thwart feelings of anxiety, she went to work while staging seminars for community members – including some designed for consumers stuck in bad loans. "We went through the tough times, but I got up and showed up every day," she said. "I didn't let it depress me."
In the end, her efforts paid off. "It entrenched me in the community," she said. "People saw that I was there, that I was being present. We got out of that shining and well respected."
Today, her brokerage firm is thriving, licensed in seven states across eight office locations with some 40 employees. ASAP Mortgage posted volume of $360 million to $375 million last year, Amato said.
Not too shabby, and a far cry from installing pay phones.