Niemiec discusses the core of the company and how the voice of the broker has played a part in Quicken Loans growing to be the largest lender in the country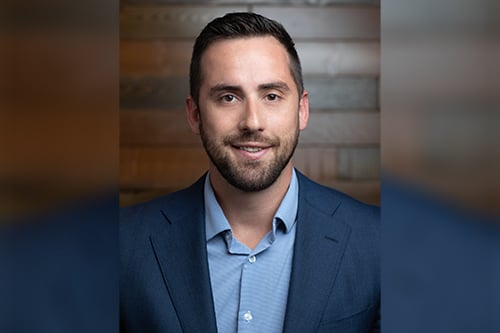 Quicken Loans was born out of a humble mortgage brokerage, Rock Financial, founded by Dan Gilbert in 1985. This summer, it is celebrating 35 years of immense growth and innovation as the largest mortgage lender in the country.
In keeping with its original DNA, Quicken Loans Mortgage Services (QLMS) now works with more than 45,000 loan officers and processors. Its recent success and growth came as a direct result of a foundation deeply rooted in what it means to be a broker and what a lender can provide to help its partners succeed.
It also came directly from feedback. QLMS executive vice president Austin Niemiec says the lender utilized focus groups, roundtables, surveys and even brought brokers from across the country to its headquarters in Detroit to listen to their real needs.
"Because of our size, we have a lot we can provide," said Niemiec. "But none of it matters unless we understand what the broker really wants. The huge growth we've seen over the last few years has been based off changes we made that came directly from our partners and the broker community at large."
Technology has also been a cornerstone of success for the lender, which invests heavily into their industry-leading portal that gives access to Guru, a search engine for underwriting guidelines, and The Answer, an intuitive technology tool that generates answers to complex questions and suggests different products if a loan doesn't qualify. QLMS also provides pricing tools, a marketing hub to help brokers grow their brand and visibility into loan's status.
Since its inception, the lender has shared its experiences and culture with its partners. One key part of the company's culture is its ISMs – 19 ideals and philosophies that guide decision-making across the entire company. The ISMs were created more than 20 years ago by Quicken Loans founder Dan Gilbert and are often credited, in part, with the company's meteoric growth.
"We share our ISMs with mortgage brokers that are just a few years into their business," said Niemiec. "We find that by passing along the lessons we've learned and the culture we've created, many of our partners find success through injecting them into their business."
This unparalleled growth hasn't come without challenges – one of the most recent stemming from the COVID-19 pandemic. When competing lenders hiked rates or halted production due to capacity concerns or margin calls, Niemiec said new brokers began to flood QLMS' platform, coming in record numbers. On top of that, existing partners were also sending loans in droves.
"Being able to provide a solid platform with great pricing but also deliver on speed with certainty took a lot of focus, long hours and dedication, but we worked really hard to not disappoint the brokers that were counting on us," said the QLMS leader.
QLMS has increased its hiring goals yet again for the second half of 2020, looking to add account executives for operations and new team members to support the constant growth of its technology and portal.
At the end of the day, Niemiec is most proud of the partnerships and relationships that have been built over the past three and a half decades. In fact, it's one of the driving forces that pushed Rock Financial from brokerage to the largest lender in the country.
"Collaboration is so important, especially in a competitive environment. When I think of independent mortgage brokers using their ties with us to make strides in their business, it's a beautiful thing," he said. "Our slogan is 'stronger together' and we stand by that."
Going forward, Niemiec stated innovation never rests at QLMS, as they plan to be even bigger, stronger, and faster for the broker community.