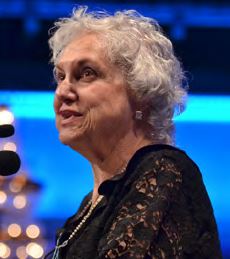 Market: CA
Company: Abacus Mortgages Inc.
Job title: Mortgage broker/agent/lender
Frances Blau has spent over half a century making her mark on the mortgage broker industry. In association with two other brokers, her partner Bob Andrew and Jeff Atlin (now deceased), Blau formerly owned and operated Siticapital Financial Corp and now owns and operates Abacus Mortgages, an independent private lending brokerage. In that position, she has helped nurture and educate dozens of mortgage agents; many have gone on to their own active brokerages. Because of her incredible influence and work in the industry, Blau was honoured with a Lifetime Achievement Award by CMP magazine. She was also the first female broker inducted in the CIMBL Hall of Fame. This year sees her inducted into CMP's Hall of Fame as well.