Oleg Tkach of Guild Mortgage is part of Mortgage Professional America's 150 Million Dollar Club 2017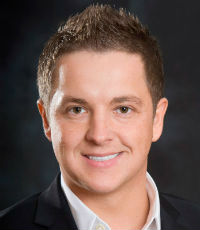 Branch manager and senior loan officer
GUILD MORTGAGE
Loan volume: $157 million
Number of loans: 627

Beginning his career as a loan officer in 2005, Oleg Tkach is currently a branch manager and senior loan officer at Guild Mortgage. In addition, he serves as a business development coach at The Core Training, where he coaches some of the nation's best Realtors and mortgage professionals.

Highly sought after by real estate agents, investors, clients and colleagues for his mortgage financing expertise, Tkach operates on a philosophy of "delivering expectation-exceeding results well before the deadline." His drive to build trusted relationships with his real estate partners, investors and clients has been critical to his success, and he continually strives to find better systems for both himself and his team.