In such a competitive lending environment, brokers can improve their service to their borrowers and partners by working with lenders who evolve with them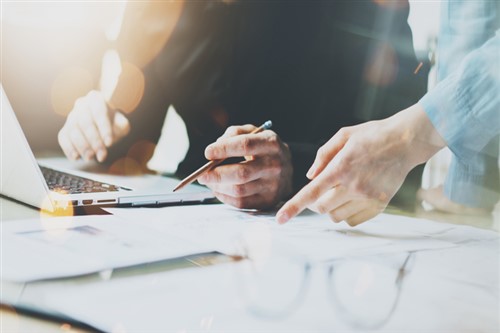 It's getting both easier, and more difficult, to find a home.
While affordability has improved nationwide, consumers in some markets are constrained by a lack of inventory, which has made the home search process longer and more frustrating. The growth of online real estate ventures, however, has made it easier to find and view available properties, sometimes without even needing a real estate agent at all. On the other hand, that increased visibility has also made home searching more competitive for buyers because more people are looking at the same properties, similar to the issue faced with limited housing stock.
In either case, finding a house is the most difficult part of the process, says Austin Niemiec, executive vice president of Quicken Loans Mortgage Services (QLMS). Compared to that, getting a mortgage should be a piece of cake.
"The mortgage industry is so competitive nowadays that the process has gotten so much more efficient. Folks are able to apply from their phones, property inspection waivers are becoming a normal thing on purchases now, importing assets and income makes submitting your documents easier—it's amazing. Clearly there's still room for improvement in the industry, and we will make it better and better, but finding a home is probably the most difficult part of the process; getting a mortgage is the easiest," he said.
The competitive nature of house hunting is unlikely to change anytime soon. Because of this, the best thing brokers can do is continue to perfect their process so that procuring a mortgage is the faster, smoother, less stressful part of getting a home.
Niemiec has noticed that the best originators are great educators. They work with their Realtor partners and borrowers alike to ensure they know what to expect. As broker market share grows, brokers are becoming savvier with their educational platform to stand out from other brokers who are solely focused on rates. Competitive pricing goes hand in hand with the importance of education.
"Consumers want a fast, easy, stress-free process, they want an easy process, they want a fast process, but they also want to know what they're getting into," Niemiec said. "I think LOs who are transparent with their clients, showing them multiple options and involving the homeowner in choosing the best option, are the ones who help consumers navigate the journey best."
It can be tempting for originators to stop trying new things when they find a system that works, but that won't pay off forever. Many brokers fall into the 'if it ain't broke, don't fix it' rut, but at a time when business and communication is changing at a rapid pace, it won't take long to fall far behind.
"The best brokers are constantly innovating. They refuse to settle. Conversely, brokers can have missteps when they stop changing and stop finding different and better ways to do business," Niemiec said.
As much as consumers have any number of choices out there for finding a home and getting a mortgage, brokers have just as many options out there to suit each and every one of their borrowers. Lenders have stepped up their game to compete for broker business, and it does take extra time and effort for brokers to examine the differences in product, pricing, and technology that each lenders offer, as well as the strengths and weaknesses of each. By doing so, however, they can ensure that they're consistently innovating and choosing the best lenders with which to partner.
These days, a lot of business comes from consistently sharing and providing value to the world, whether that's through online reviews or social media.
"Homeowners now have more access to information and if that information isn't fresh, new, and innovative by the broker themselves, they're going to lose business," Niemiec said.
Borrowers, lenders, and brokers are all vying for the best deals and partnerships, so it's important that brokers keep all their options open. Even though a lender or borrower might not be the right fit for them at this point in time, situations change and brokers need to know who can provide them with solutions for tough problems while
"Competition is more intense that it's ever been, which is amazing. All of these strong lenders fighting for brokers' business is the best thing that could happen for brokers and the consumers they serve. It's just important that every single broker knows all the options and each options' strengths and weaknesses, and use that knowledge to find the best option for their client," Niemiec said.
Consumers are so dynamic and different that brokers need to make sure they're doing everything they can to respond to those ever-changing needs, and there's great value in working with lenders who are able to do the same.