QLMS is pro-broker and a champion for consumer choice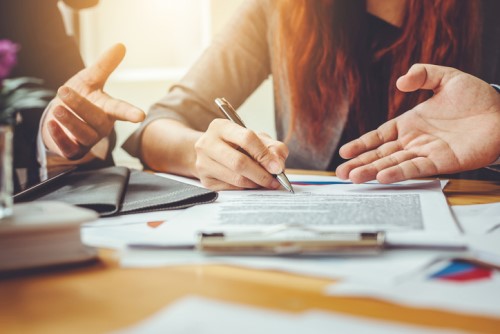 Whether its streaming services, Instagram filters, or mortgages, consumers are all about choice.
Brokers are known for finding solutions and products that fit a borrower's individual needs. There are more options than ever available to borrowers and consumers are increasingly taking advantage of broker expertise during their mortgage journeys.
Not only are there specific mortgage options for each client, but clients are also open to being reached in a number of different ways. That gives brokers the option of using various marketing methods that best suits their personality and business model.
"The beauty of the broker today is that they can really brand themselves however they like, and help their clients with great partnerships they have with lenders like us and our competitors ," said Austin Niemiec, executive vice president of Quicken Loans Mortgage Services (QLMS). "Some brokers brand themselves as the local lender. They entrench themselves in the community, and folks know them because of their relationship with Realtors or their relationship with local businesses. You have other brokers, on the other hand, that are branding themselves as a national lender: buying leads, building their website and focusing on SEO."
Competition can be relentless, but it also fosters innovation. No longer is advertising limited to buying multi-million dollar television spots or full-page print advertisements. Mortgage brokers have become much more creative in seizing opportunities to reach their audience, such as using digital marketing techniques and discovering new partners for collaboration. This happens both within online and offline communities.
Lenders have also become more creative. This is partly due to the advances in technology that have transformed borrowers' expectations when it comes to the mortgage process, but also because lenders are increasingly finding themselves having to compete for broker business as brokers gain market share. Lenders who want to continue to be competitive in the lending space have to figure out ways to make themselves more attractive to brokers as more and more consumers choose those brokers as the first stop on their mortgage journey.
"We—when I say we, I mean, all of the lenders in the space—have to compete in every single arena. Some of that is by providing brokers with multi-million dollar pieces of technology for free, giving them marketing pieces that have been tested with audiences across the country, providing them with the best possible pricing, and closing their loans as fast as humanly possible," Niemiec said.
Suddenly small business owners have access to the same resources as a national lender and they are able to elevate their brand in a growth-oriented way. There's a freedom that comes along with that and, now that brokers can get their name out quickly and on their own terms, the sky's the limit.
"We always say brokers are highly intelligent, high-level business owners and they understand that lenders competing for their business is the best possible thing for their company," Niemiec said.
There are no signs that broker growth is going to slow down in the near future, and Niemiec said that QLMS sees itself as a big contributor to that growth.
QLMS started partnering with brokers at a time when many of the larger lenders like Wells Fargo and the Bank of America, were moving away from the channel. That wasn't an accident, Niemiec said.
"It was unique when we decided to get into the broker channel while others were sprinting out, and at the end of the day, it's because brokers were losing choice, and we could give that to them. We knew we could provide these brokers with a great platform, great technology, great choice - and we've been growing rapidly ever since."