"Too early to tell whether activity in the housing market has started to recover"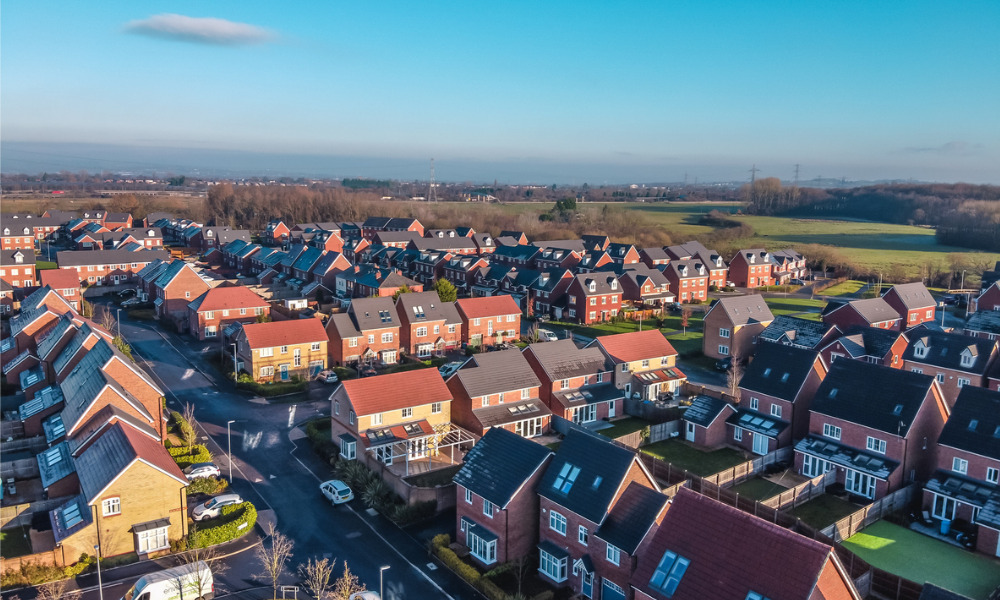 House prices – now at an average of £258,297 – fell by 0.6% in January, continuing a monthly decline that pulled prices down to a level 3.2% lower than their peak in August 2022.
The latest Nationwide House Price Index also showed a further slowing in annual house price growth to 1.1% in the year's first month, from 2.8% in December 2022.
Robert Gardner, chief economist at Nationwide Building Society, said that while there are some encouraging signs that mortgage rates are normalising, it is too early to tell whether activity in the housing market has started to recover.
According to our latest House Price Index, annual house price growth slowed to 1.1% (down from 2.8% in Dec). January saw a further monthly decline in prices (-0.6%). Average house now stands at £258,297. Full report: https://t.co/FyTasJPfRi #housingmarket #houseprices #housing

— NBS External Affairs (@NationwidePress) February 1, 2023
"The fall in house purchase approvals in December reported by the Bank of England largely reflects the sharp decline in mortgage applications following the mini budget," Gardner noted. "It will be hard for the market to regain much momentum in the near term as economic headwinds are set to remain strong, with real earnings likely to fall further and the labour market widely projected to weaken as the economy shrinks.
"As we highlighted in our recent affordability report, the biggest change in terms of housing affordability for potential buyers over the last year has been the rise in the cost of servicing the typical mortgage as a result of the increase in mortgage rates."
Gardner added that should recent reductions in mortgage rates continue, that should help improve the affordability position for potential buyers, albeit modestly, as will solid rates of income growth, especially if combined with weak or negative house price growth.
"Nevertheless, the overall affordability situation looks set to remain challenging in the near term," he pointed out in the Nationwide report. "Saving for a deposit is proving a struggle for many given the rising cost-of-living, especially those in the private rented sector where rents have been rising at their strongest pace on record."
Marc von Grundherr, director at estate agency Benham and Reeves, remarked that the decline in house prices seen in recent months is "more akin to the market tripping over its shoelace than falling off a cliff edge."
"We've simply not seen the catastrophic property market decline that was so widely predicted during the latter stages of last year," he said. "Yes, buyers are treading with caution and sellers are having to adjust their price expectations in line with this changing market, but our appetite for homeownership remains strong and we continue to see activity despite wider economic turbulence."
Nicky Stevenson, managing director at national estate agent group Fine & Country, commented that while buyers have returned to the market in greater numbers since the shocks of the mini budget last autumn, home loan approvals have dipped for the fourth consecutive month in December.
"A month without a base rate rise – when it finally comes – could be enough to produce a quick turnaround in home-buyer numbers," she said. "As the Bank of England weighs up whether to make a 10th successive hike in interest rates tomorrow, buyers will be hoping lenders have factored another rise into their products already. If mortgage rates remain stable, this could be enough to convince many people to resume their property search."
For James Briggs, head of personal finance intermediary sales at specialist lender Together, even with prices falling and possible opportunities for first-time buyers to snap up relatively cheaper deals, the looming Bank of England base rate decision this week could trigger further belt tightening in the short term.
"That's not to say overall activity will grind to a halt," Briggs clarified. "Latest industry figures showing second charge lending increased year-on-year by 45.3% to £1.71 billion in 2022, in a sign that while new home moves may slow down, there is a clear rise in people using this route to raise capital and reinvest in their current homes by making improvements there, rather than moving on.
"In addition, for new buyers looking to take advantage of lower house prices, there are a number of different schemes available to explore, such as shared ownership and right-to-buy."
Do you think house prices will continue to fall throughout the rest of the year? Share your thoughts with us by leaving a comment in the discussion box at the bottom of the page.