"A price drop of more than 20% would push an economy to the verge of collapse"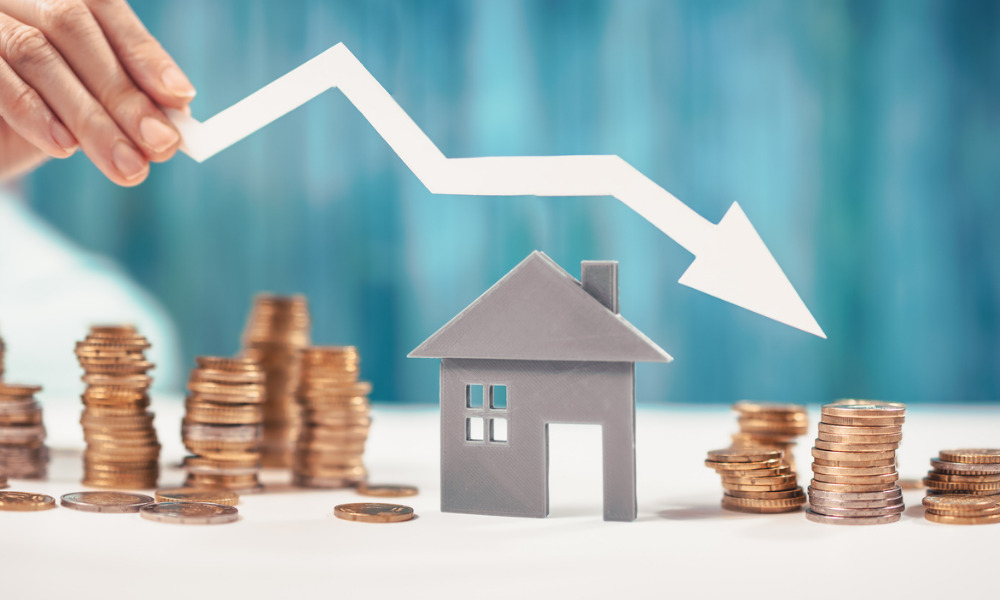 Over nine in 10 (93%) mortgage brokers and estate agents polled believed house prices would fall over the next 12 to 18 months, results of a survey have shown.
Following the recent interest rate increase by the Bank of England, UK newswire Newspage polled 250 mortgage brokers and estate agents to determine what they though the price movement would be in the coming months.
Almost six in 10 (58%) of the respondents believed prices would go down by up to 10%, while 27% thought prices would drop by between 10% and 20%. Some (8%) believed prices would fall by more than 20%.
Only 4% thought prices would not fall, while 3% were unsure.
Jukka Väänänen, chief executive at Newspage, said that the poll results suggested that most people in the property and mortgage world believed a house price correction, rather than a crash, would happen.
"The consensus seems to be that we will be back where we were pre-pandemic, before the stamp duty holiday and availability of ultra-cheap mortgage finance sent house prices spiralling upwards," Väänänen added.
Read more: Housing crash or housing correction?
Hannah Bashford, director of Devon-based Model Financial Solutions, remarked that the price growth of the past couple of years was never sustainable and had ultimately proved a way of crippling the UK economy.
"People leveraged themselves up to the hilt on cheap money, and now money is no longer cheap. Add the cost-of-living crisis to the impending remortgage crunch and the only way house prices can go is down," Bashford said.
"I don't believe that we will see a drop of more than 20% that some are predicting, as the economy would be on the verge of systemic collapse, with countless households in negative equity. But it's inevitable that prices will need to come down so that people can meet the affordability assessments."
Natalie Hines, founder at Sutton Coldfield-based Premier One Mortgages, shared that it was starting to see a clear slowdown in purchase activity.
"I'm fully expecting a drop in prices in the months ahead, but by how much is anyone's guess," Hines said. "I certainly don't think we'll see the 30% drop some are predicting, as that would put the entire economy on the brink, but a drop of some kind is inevitable.
"A correction in house prices is what's needed to help get first-time buyers on the property ladder. For many first-time buyers, at present, prices are simply out of reach. A house price correction could give them the leg-up onto the ladder that they need."
Read more: House prices fall for first time in over a year, reports Nationwide.
For Jon Halbert, mortgage and protection adviser at Ormskirk-based Key Financial Associates, house prices falls are "a nailed-on certainty."
"As demand for property drops off due to the Bank of England's rate hikes, sales will inevitably slump," he explained. "But this alone will not reduce property prices. When people become desperate to sell and reduce the sale price of their home below that of the current market value, all the homes in the same street reduce in value to the same level.
"This is the domino effect that triggers house price falls. The rising cost of borrowing will force a growing number of homeowners to sell because their affordability on the new rates when they come to remortgage, coupled with the cost of living, will become impossible. Repossessions will also rise as a result of recent interest rate rises. If lenders relax their criteria around interest-only mortgages, many will be able to survive potential repossession."