First month-on-month decrease in over a year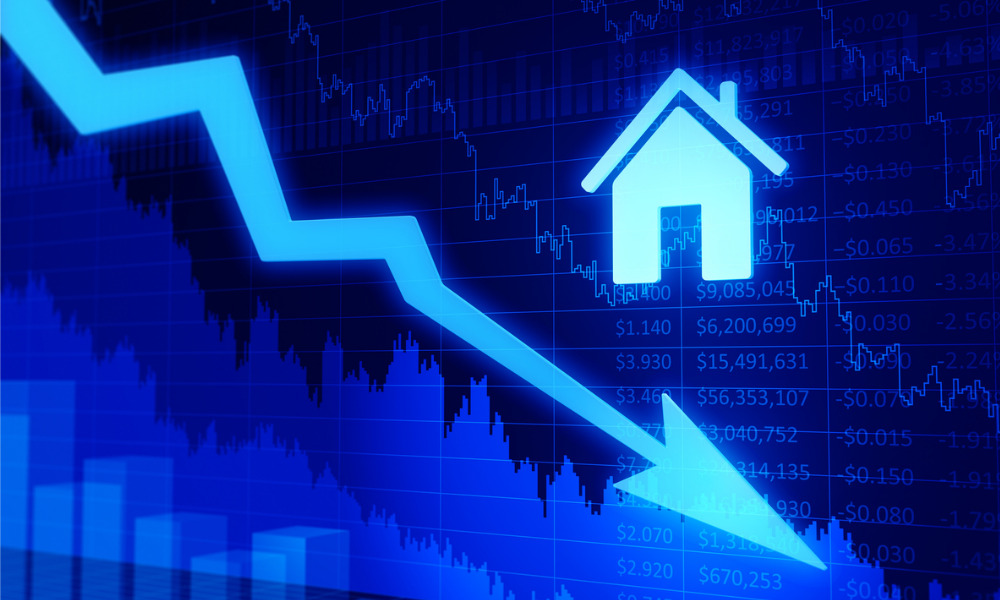 House prices fell by 0.9% in October – the first month-on-month decrease since July 2021 and the largest since June 2020, the latest Nationwide House Price Index has revealed.
The average house price in the UK is now £268,282 compared to £272,259 in September. Annual house price growth meanwhile slowed sharply to 7.2%, from 9.5% in September.
The month also saw sharp slowdown in annual house price growth to 7.2%, from 9.5% in September.
Read more: New buyer demand falls by a third, says Zoopla.
Sofia Jones, managing director at London-based independent mortgage broker Penny House, said few would be surprised at the sharp slowdown in annual price growth.
"Over the past five to six weeks, since the now infamous mini budget, demand from buyers understandably dropped off a cliff as mortgage rates shot up and political turmoil rose to Alpine heights," Jones reflected. "Where we were active in October was with requests to remortgage as people sought to protect themselves as best as they can.
"We're predicting a busier November and December as buyers who held off in October amid the chaos decide to move forward with their purchases, as they see lenders reducing their fixed rate deals across the board."
Read more: How should brokers adapt to the UK's ever-changing housing market?
Tomer Aboody, director of property lender MT Finance, agreed that the slowdown in the housing market was unsurprising given recent political uncertainty, combined with interest rate fluctuations.
"Rising cost-of-living and higher interest rates translate into less money in people's pockets and therefore a different approach, until these higher costs become the norm," he explained.
For Aaron Forster, director of Derby-based mortgage broker Create Finance, Nationwide's October house price index is a lesson in how political decision making can hit the property market.
"The market generally slows down in the closing stages of the year anyway as people's attention switches to Christmas, but this year that could happen earlier than usual due to the level of mortgage rates and the depth of economic and political uncertainty," he said.
"As mortgages become unaffordable, especially for landlords, there will be an increase in properties on the market, which will apply downward pressure on prices. We may even see a raft of forced sales next year, adding to that pressure.
"With the cost of living also sky high, increased mortgage payments will put unprecedented pressure on people's finances and that will ripple through to the property market."
Chris Hodgkinson, managing director at property experts HBB Solutions, said that all current signs point to a housing market running dangerously low on steam.
"Buyer demand is starting to fade, while dangerously over-inflated house prices can no longer maintain the trajectory of the last two years," he noted. "With many buyers also being hit by increasing mortgage costs, we can expect a turbulent few months ahead, as sellers struggle to achieve their desired asking price, leading to a raft of sales falling through."