Executive director gives her thoughts as prices show slight decline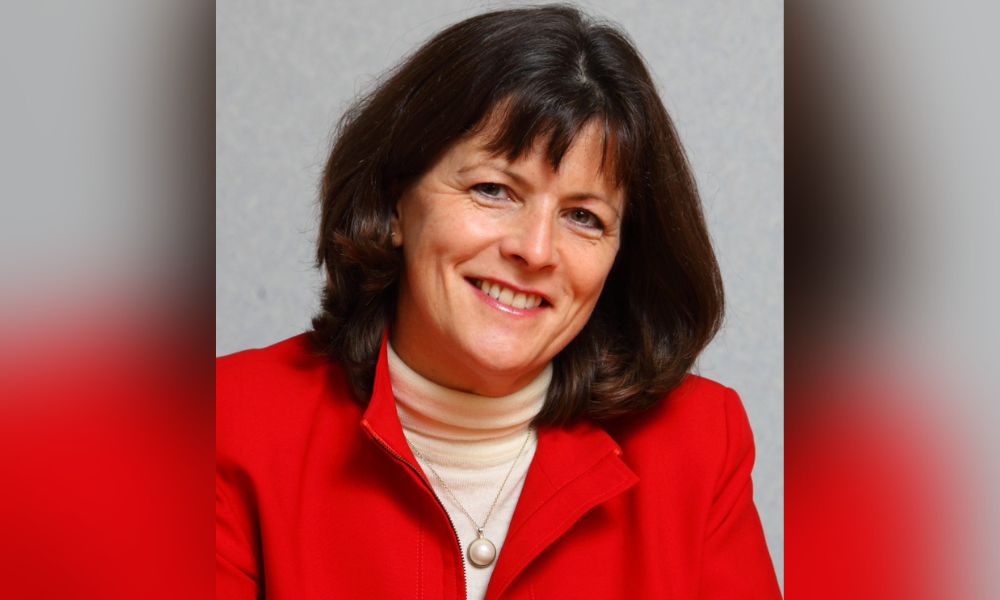 House prices have started a slight decline, with the latest Halifax House Price Index revealing the cost of a typical home edged down to £293,835 in September, 0.1% less than the record high of £293,992 reported in August.
"We have become used to house prices increasing at a rate faster than inflation, or at least that was the case until recently," said Kate Davies (pictured), executive director of the IMLA. "Every time there are reports of house prices falling, at least one national newspaper likes to predict a 'crash', which may make for sensational headlines, but it does not seem very likely."
Davies explained that she prefers to use the term "correction", which she noted cannot come soon enough for some aspiring property owners who long to get on the ladder.
Read more: Halifax unveils latest house price figures
Challenge for property buyers
Describing the continued growth of the housing market in recent years as unsustainable, and undesirable, Davies believes that lower house prices should be good news.
"More properties ought to be within their reach, but this pre-supposes that affordable mortgage rates will also be available," she said. "We have become so accustomed, over the past 12 years, to historically low, sub 1% interest rates that borrowers now seeking a first loan or trying to refinance an existing one are feeling aggrieved and shocked by the higher rates currently being offered."
However, Davies outlined that the market has been here before and pointed toward Margaret Thatcher raising the base rate to 17% in 1979, which she said resulted in mortgage rates of 15%.
While Davies noted that this hurt at the time, mortgages were still affordable for many borrowers.
She also outlined those who did buy or keep property at that time would have seen the benefit of considerable uplift in value since then.
"A lot will depend on individual timing, there will be winners and losers at any point in the cycle of rising rates and property prices, but in truth this has probably always been the case," Davies said.
Who will cooling prices impact?
Of the 25-odd million dwellings in England, roughly 8.8 million are owned outright, Davies said - largely by older occupants who have no financial incentive whatsoever to sell up and downsize or 'right size' to a smaller property.
"Houses and apartments are valuable assets, which for increasing numbers of people who may be contemplating or beginning their retirement may represent a significant part of their pension planning," said Davies. "They will want to time the sale of that asset so that they gain the maximum benefit, and will no doubt hold off selling if they perceive the market to be cooling."
Another group which may be less enthusiastic about cooling prices, Davies outlined, will be the housebuilders, whose building and labour costs are set to increase significantly as skilled workers push for higher wages in order to maintain their living standards and for whom supply chain issues increase the cost of building materials.
"That is before we even start on the post-Brexit complications of importing materials and the much more recent nosedive taken by the pound," Davies added.
Negative equity
Davies said, despite the fears, negative equity is, in reality, only a problem for those who want or need to move during the period in which the property is worth less than the loan secured on it.
"The majority of people who bought when markets were overheated in the late 80s were able to ride out the fall in value, and enjoy the uplift that followed," she said. "Investing in the housing market is a long-term prospect, the immediate road ahead may be bumpy, and we may need to apply the brakes sharply to avoid the worst obstacles, but I do not see us crashing or falling off a cliff-edge, so long as we look out and read the signs."