Consumer confidence has been dented however stability is slowly returning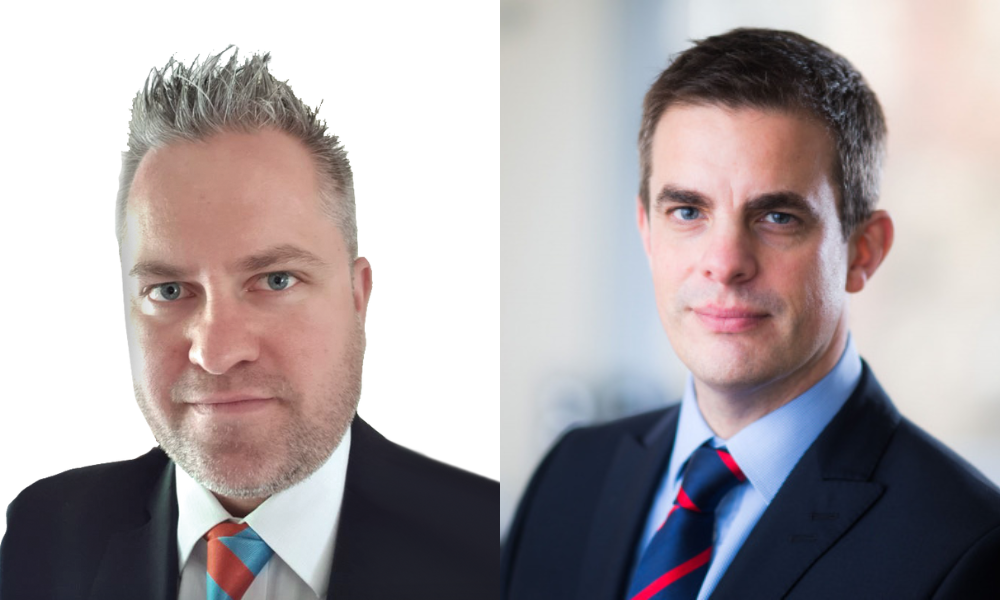 The word 'recession' will generally strike more than a note of gloom; technically, a recession is defined as a contraction in GDP for two successive quarters, but for most it will simply signal that there are difficult times ahead. According to recent Office for National Statistics reporting, the UK economy saw zero growth between October and December 2022 – meaning a recession has officially been avoided, for now. However, in December alone the market shrank by 0.5% - meaning the threat of a UK recession in 2023 is still looming.
Yet, the market is not all doom and gloom, with stability slowly creeping back into play.
Recession fight back – the good news
Dominik Lipnicki (pictured left), director of Your Mortgage Decisions, said it is clear that lenders are far more relaxed about the future, compared to the forecast we saw after the disastrous mini budget in October 2022.
"The good news is that the way the Bank of England is now talking about the economy, and the need to raise rates has really changed with a more calm and pragmatic approach going forward," he said.
While no-one can be completely sure of the future, Lipnicki said many believe that we are close to reaching the peak of base rate rises, and indeed, he believes we may already be there.
Many of the fixed rates offered by lenders have fallen in recent weeks due to rising stability, and while Lipnicki does not believe the market will see record low rates any time soon, looking at it from a historical perspective, he said rates are still very competitive.
"People still need to remortgage and that part of the market will be strong this year, and the recent Bank of England base rate rise will also motivate clients on Standard Variable Rates (SVRs) to look at a fixed scheme," he said.
Recession – the fight against dented confidence
David Hollingworth (pictured right), associate director of communications at L&C Mortgages, said interest rates will likely play a big part in consumer outlook, and he believes the rapid rise in the base rate alongside huge cost-of-living increases, have put a dent on consumer confidence.
"Higher mortgage rates will, of course, be a large part of declining confidence, and that has inevitably seen house hunters put off their plans, which has resulted in lower activity," Hollingworth said.
He said that is being reflected in the house price indices, with Nationwide's latest house price index revealing a 0.6% drop in house prices in January.
While that may be welcome news for some first-time buyers, Hollingworth said it demonstrates that confidence is low and households are putting off major purchases in light of higher outgoings.
"Inflation, higher mortgage costs, as well as uncertainty in the economy as a whole, has made many potential buyers take the 'wait and see' approach," he said.
Indeed, over the last few months we have seen average house prices drop slightly, and Lipnicki believes that trend may well continue in 2023.
That said, he believes a modest price adjustment is more likely than a sharp fall which we experienced following the 2008/2009 financial crisis.
"Higher mortgage rates, as well as the cost-of-living crisis, have further squeezed affordability calculations, meaning that some can no longer afford the necessary mortgage, hence there is a real expectation of more borrowers falling behind on their payments," Lipnicki said.
Recession – role of brokers
"Brokers will play a crucial role in helping homeowners understand not only where the best rates may lie, but also in navigating what will be a tighter set of affordability criteria, as higher costs feed into lender models," Hollingworth said.
Helping borrowers understand their options to manage their monthly budgeting more effectively, Hollingworth said, will be of huge help to households coping with higher bills and interest rates than they have possibly ever known.
"With more borrowers likely to encounter issues, there will undoubtedly be more need for advice as customers' credit histories become more complex," he added.
Recession – government support
As for whether the government is likely to help, Hollingworth said the most likely source of support would have been an extension of the Help to Buy equity loan scheme.
However, he believes that now looks unlikely, with the scheme heading toward its conclusion.
"The extension of the government guarantee is welcome to back up to the availability of mortgages for those with small deposits, but it will not bring the help with affordability that the equity loan was designed to provide," Hollingworth said.
How are you expecting the mortgage market to deal with economic conditions this year? Let us know in the comments below.