Government under fire over end to stamp duty cut in 2025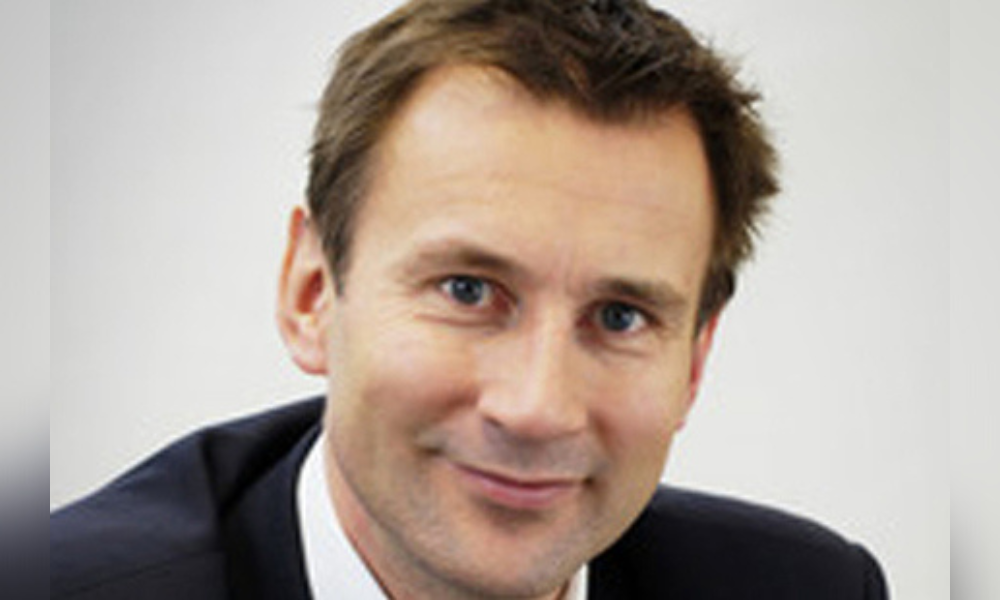 Mortgage experts have largely given a withering assessment of Jeremy Hunt's 'autumn statement'.
The Chancellor announced £55 billion in tax rises and spending cuts to public services on Thursday, just as the country is struggling with a severe cost-of-living crisis and a deepening recession.
Among Hunt's measures to reduce debt will be a freeze in income tax thresholds, meaning millions of households will be paying more in tax, while energy bills will increase once again in April, rising on average from £2,500 to £3,000.
Stamp duty cuts will remain, but only until March 2025, sparking a bemused response from property experts, who were also critical of the decision to halve the capital gains tax threshold, warning that it would have a negative impact on the buy-to-let market.
Read more: A fifth of BTL landlords may sell over energy efficiency costs
Richard Campo, founder of broker firm, Rose Capital Partners, said putting a deadline on stamp duty changes was "a really bad idea", believing it would create a rush to beat it and in turn push up prices artificially.
"The only good thing that came of the infamous mini budget was that the stamp duty allowance wasn't time limited," he said.
The threshold for when the highest earners pay the top rate of income tax has also been lowered from £150,000 to £125,140. On the opposite end of the spectrum, the national living wage will increase in April from £9.50 an hour to £10.42 for the over 23s, while the state pension will in turn rise by 10.1%, roughly in line with the rate of inflation (11.1%).
However, despite the measures to stabilize the economy, Robert Peston, ITV's political correspondent, was quick to point out that the national debt "will barely fall over the next five years", citing Hunt's own assessment and that of the Office for Budget Responsibility (OBR).
Critically, the OBR has also forecast a 7% drop in living standards over the next two years – reportedly the largest fall since ONS records began in 1956.
Simon Gerrard, managing director of Martyn Gerrard Estate Agents, said the Chancellor had "missed a huge opportunity" to protect the housing market from an economy "freefalling" into recession.
Gerrard, who has more than 30 years' experience in the housing market, also warned that the recession would also impact severely on home values.
He said: "The big danger as the economy freefalls into recession, is the expected drop in transactional volume. Put simply, if too few homes are sold, we could see house prices tumble, fewer homes put on the market and ultimately, the very real risk of an entire generation of homeowners in negative equity."
James Turford, co-founder and COO at Even, said there was "nothing" in the autumn statement to reassure first time buyers.
"The rising cost-of-living will be compounded by a higher tax burden, making it harder than ever to save the mammoth deposits typically required to buy a first home. Those holding out for additional government support, now Help To Buy has ended, will be sorely disappointed."
He said there was an absence of any proactive measures to boost the supply of homes to increase options for new buyers and reduce competition between investors and home movers.
"It seems protecting the value of existing homeowners' property has taken priority over increasing the number of homeowners in our country," he added.
His views were echoed by Ben Beadle, chief executive of the National Residential Landlords Association (NRLA), who said the autumn statement was a missed opportunity to boost housing supply.
"The demand for private rented housing is massively outstripping supply. This will only worsen as growing mortgage rates make homeownership more difficult to afford," he said.
"The Government has yet again failed to recognise the potential for housing to drive growth and deliver for the economy. The Chancellor should have focused on boosting supply by ending the Stamp Duty Levy on the purchase of new rental homes."
Read more: Rents continue to rise – ONS
Ben Woolman, director of property developer Woolbro Group, which focuses primarily on first-time buyers in London and the South East, said the Chancellor had "kicked one of the biggest socioeconomic crises of our time into the long grass" by side-stepping Britain's "crippling" housing crisis.
"The prospect of owning a home is fast becoming an unachievable dream for many. And despite claiming to be the party of ownership, the Tories have done very little to help struggling first-time buyers on to the property ladder," he said.
He urged the government to reform Britain's "antiquated" planning in order to build new homes and called on Sunak's administration to roll out a replacement for the Help to Buy scheme to avoid a slowdown in the construction of new homes in the coming years.
"Failing to act now benefits nobody – not least the Conservative Party, which risks being punished at the polls by those still trapped in the private rental market come the 2024 general election," he said.
Marc Vlessing, chief executive officer of housing developer Pocket Living, said it was "nothing short of a tragedy and a national disgrace" that more than one quarter of London renters aged 25 to 45 were being "purged from our nation's capital".
He claimed the government had not been bold enough to implement policies suggested by Pocket Living, which could deliver an additional 30,000 affordable homes each year "at virtually no cost to the government".
Kay Westgarth, sales director at Standard Life Home Finance, said the government's decision to freeze the inheritance tax threshold for two more years essentially amounted to a rise in the future, and would be welcomed by few.
"Older people in London and the South East who may have benefitted from a buoyant housing market are going to find themselves penalised by geography and worrying about what they can leave their loved ones," she said.
Riz Malik, director of Southend-on-Sea-based R3 Mortgages, welcomed the retention of the stamp duty changes until 2025 but warned that cutting capital gains allowances from next April could accelerate the disposal of buy-to-let property.
"There could be a buy-to-let bonfire in the next 12 months," he remarked.
Jamie Lennox, director at Norwich-based mortgage broker, Dimora Mortgages, agreed, warning that the cuts to the capital gains allowance threshold "could be the final nail in the coffin for small buy-to-let owners".
"They're already facing rising rates and the reality is that they can't borrow enough on a remortgage to switch lenders," Lennox explained. "This could lead to a huge sell-off from landlords that could lead to house prices dropping at a faster rate than they already are."
However, Emma Hollingworth, managing director of mortgages at MPowered Mortgages, said the Chancellor's decision to extend stamp duty cuts until 2025 would bring a degree of continuity, stability and security to the market.
"Today's announcement offers homebuyers, brokers, and lenders alike a degree of confidence by providing a longer-term view – something that has been markedly absent from the housing market for some time now," she said. "Even though the tax break will only last until 2025, it's a welcome move by the Government as we move through this difficult period for homebuyers and the housing market."