27% plan to increase rents to meet EPC standards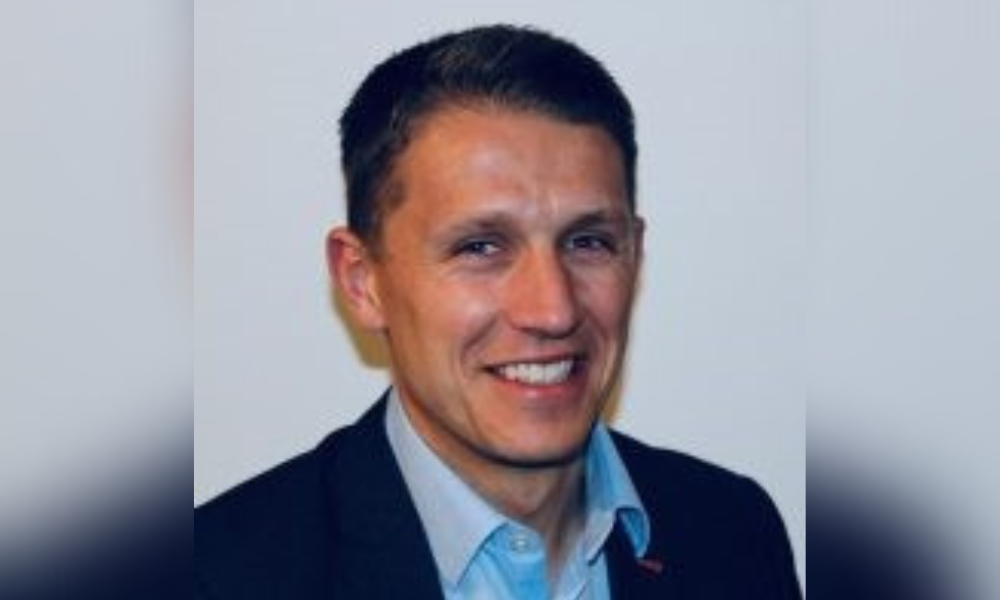 Landlords could face bills over £10,000 to bring their properties up to government energy efficiency standards, prompting as many as one in five to consider selling them.
That's the stark warning from Chris Kirby (pictured), head of specialist distribution at The Mortgage Lender.
Following a consultation, in December 2020 the UK government proposed changes to the Minimum Energy Efficiency Standards for England and Wales.
These changes in regulation are part of a wider plan to make homes more energy-efficient and reduce carbon emissions - the government's target is to be net-zero by 2050.
"Research from Shawbrook Bank shows that landlords could face bills in excess of £10,000 to meet the new requirements, giving an indication of the scale of investment required," said Kirby.
He added that the data also revealed 20% of landlords were considering offloading properties and 27% planned to pass on the cost of property improvements in the form of increased rents.
Kirby explained that the key approaches to improving a home's Energy Performance Certificate (EPC) rating were through installing double-glazed windows, insulating the walls and the loft of the property, replacing a boiler with a more energy-efficient one, or fitting solar panels to produce green energy.
Portfolios to be unloaded?
Research collected by Shawbrook bank shows that 62% of rental properties currently hold an EPC rating between 'D' and 'G', meaning they would be legally required to upgrade by 2030.
Read more: More than a quarter of landlords plan to sell properties – broker survey
This, he said, presented yet another issue for the private rented sector (PRS), where rents are already being pushed up by rising energy costs and the demand for housing was outstripping supply.
"Which points towards negative ramifications for tenants in an already challenging rental environment," he added.
While this might present opportunities for homebuyers to snap up unwanted properties offloaded by landlords, Kirby said they would likely incur costs themselves to improve the rating.
"These might manifest through higher heating costs or the cost of undertaking the necessary work to bring them up to a higher rating standard," he said.
New builds are being snapped up
Due to the costs of upgrading homes to meet EPC regulations, Kirby said many landlords were opting to circumvent the problem by buying new build properties that more easily meet the minimum requirements.
"The research from Shawbrook Bank has demonstrated that 15% of landlords would opt to buy a home that was built in the last 15 years to avoid the challenges brought on by the new EPC regulations," he said.
Kirby added that as it stands, according to the bank, 36% of housing stock held by landlords was built pre-1940, with homes typically needing extensive and costly upgrades to bring them up to an EPC standard between A-C.
This was an issue that disproportionately effected the rental market as private rental properties were on average older than those which were owner occupier.
"UK finance data has revealed that an increased proportion of newly built homes have been bought by landlords for private rental," Kirby said. "4.09% of mortgaged new builds were bought for letting purposes in 2020, which has increased to 4.78% in the first six months of 2022, an upward trend we expect to see continue moving forward."
Delaying the inevitable
Given the climate of rising costs and inflation, it is safe to assume an improvement that was too expensive five years ago would be too expensive today, he reasoned.
Kirby believed that the rules in their current form meant there was less accountability required of landlords to improve the EPC ratings of their property portfolios at the moment.
Read more: Education gap on energy efficiency still exists, says Santander
"With many landlords taking advantage of the exemption, there seems to be hesitation to bring homes up to a standard that is more environmentally friendly," he added.
Landlord exemption eligibility
While a lot of work is happening in homes across the country to improve EPC ratings, landlords receive exemptions for bringing buildings up to standard.
"Once a property has been assessed to establish its EPC rating, landlords are given a set of recommendations for improvements they can make to raise the EPC rating to an acceptable level," Kirby said.
If the cost of installing the cheapest improvement measure exceeded more than £3,500, the government granted landlords a five-year period of exemption from improving the rating.
If, after five years, the improvements cannot be made for the same reason, Kirby said another exemption would be granted.
What the future holds for landlords
Kirby explained that the data above indicated a growing trend in UK landlords choosing to buy new build properties.
"We think this trend is likely to continue as landlords may choose to sell their older properties in the future to avoid costly EPC updates," he concluded.