Jump to winners | Jump to methodology
Excellence for employees
Mortgage Introducer recognises the Top Mortgage Employers of 2023, organisations that stand out for their exceptional commitment to their employees' experiences.
Highlighting how complex it is to excel, Liz Syms, vice chair of the Society of Mortgage Professionals and CEO and founder of Connect Mortgages, says, "There is no one thing that makes a top employer. It is a combination of factors that come together that make a company a great place to be.
"Top companies take into account the varied needs of all of their employees and create a diverse and inclusive place to work. Every employee is different and all have their own unique abilities that they are able to bring to any company. It is the job of the leaders of the business to recognise those abilities and cultivate them."
This year's Top Mortgage Employers achieved this and were judged by their staff's assessment of their culture, compensation and benefits, reputation, diversity, equity and inclusion (DE&I) efforts and more.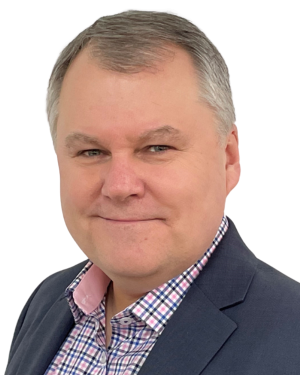 "We hire smart people, they tell us what to do and everybody takes ownership; there's no micromanagement, and I think that delivers the right type of culture"
Jason Neale
Quantum Mortgages
Specialist lender with a common-sense approach
From its launch in 2022, Quantum Mortgages prioritised its employees' wellbeing by creating an inclusive and positive workplace at the leading edge of work-life balance.
The specialist lender was awarded the prestigious gold medal overall in the lenders' category due to an employee satisfaction rating of 90%.
"This recognition means more to us than anything because it's a result of surveys from our people rather than the opinion of a judging panel," says co-founder and managing director Jason Neale.
Across eight different metrics in MI's survey, employees returned high marks for:
reputation: 9.8

DE&I: 9.6

innovation: 9.5

culture: 9.4

compensation: 8.4

Having worked in large financial businesses, the company's leaders eschewed a corporate approach.
"We're more entrepreneurial, and we believe in common sense, not just in our lending decisions but in recognising we're a group of decent, hardworking people who are all trying our best to help others," Neale says. "One of the first things we did when we started this business was to ask ourselves what we could do to look after our people, because if you look after them, they will look after your customers."
This is echoed by the Society of Mortgage Professionals' Syms, who says, "Top companies that show the importance of staff to the business usually have staff that replicate the behaviour with the customers."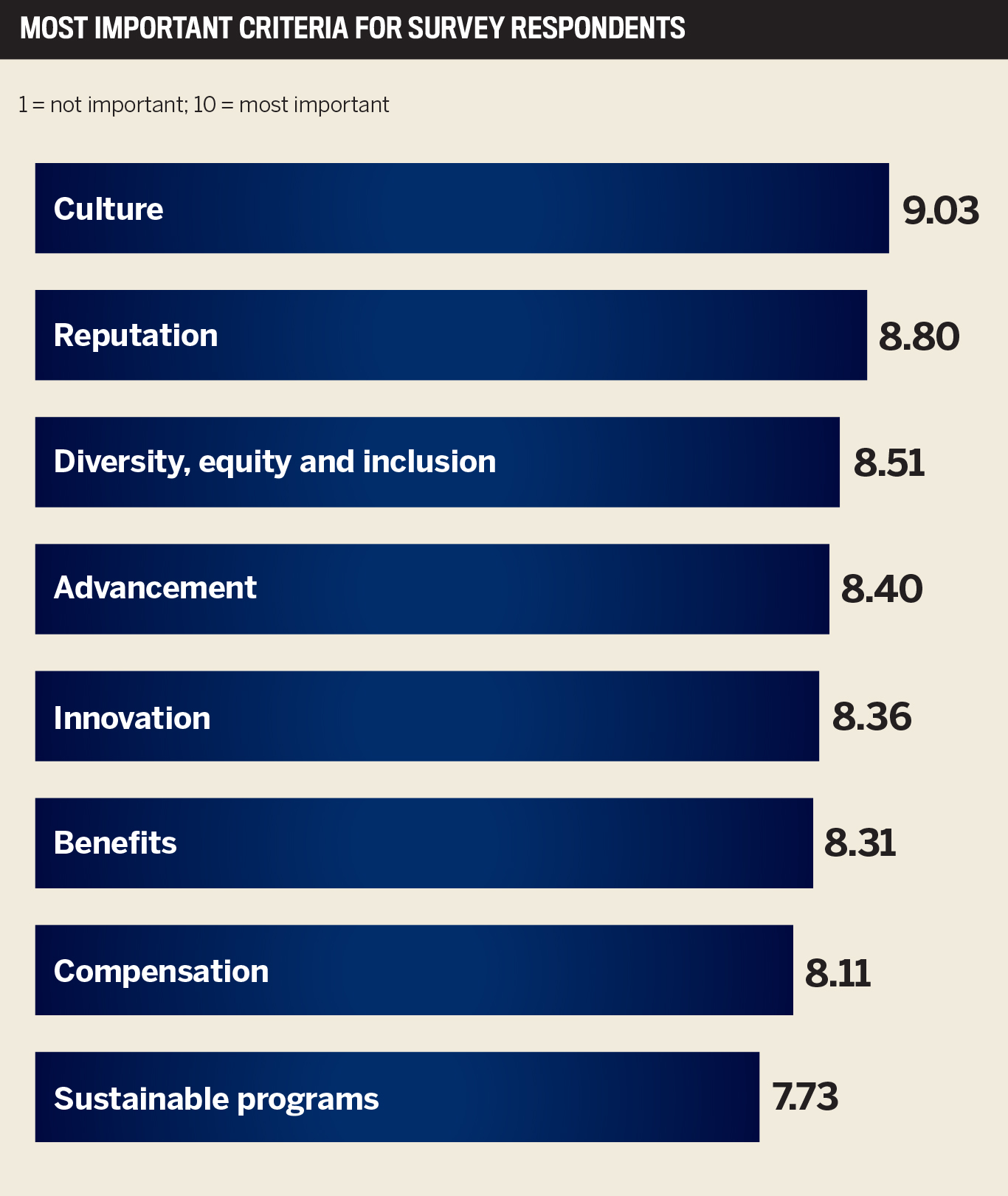 Quantum Mortgages distinguishes itself as one of the best mortgage companies to work for by:
selecting a convenient office location with free parking and within walking distance of a train station, reducing employees' commuting time and costs

setting work hours at 9 am to 5 pm, when many specialist lenders are 8:30 am to 5:30 pm

offering a hybrid work model with three days in-office and two days remote

"These may sound like small things, but employees tell us they make a huge difference in their work-life balance," says Neale.
The company emphasises an equitable approach to benefits, offering all employees a comprehensive package that includes elements often reserved for senior management and extended days off during secular holidays.
"We made sure the package was right for everybody, and we gave them a mission: together, we will build a specialist lender that will take on big corporate business, and we'll succeed," says Neale. "We empower everyone to do their job to the best of their ability, and we have a bit of fun along the way."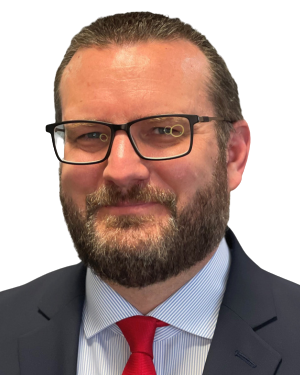 "The courage part of one of our pillars is that if it's not good enough or working, we'll do something about it. Don't be afraid to tell me it's not good enough; we'll change it"
Gavin Richardson
Mortgages for Business
In a relatively short timeframe, Quantum Mortgages has created a thriving culture that promotes staff development and training with financial support and prides itself on promoting from within.
A testament to its outstanding environment is the composition of its workforce:
60% of the team is female

30% overall identify as ethnically diverse

"When we set up this business, we believed that if you have to come to work, it might as well be a decent place people want to come to," Neale says. "Our success is all about our office culture, and that's the key driver."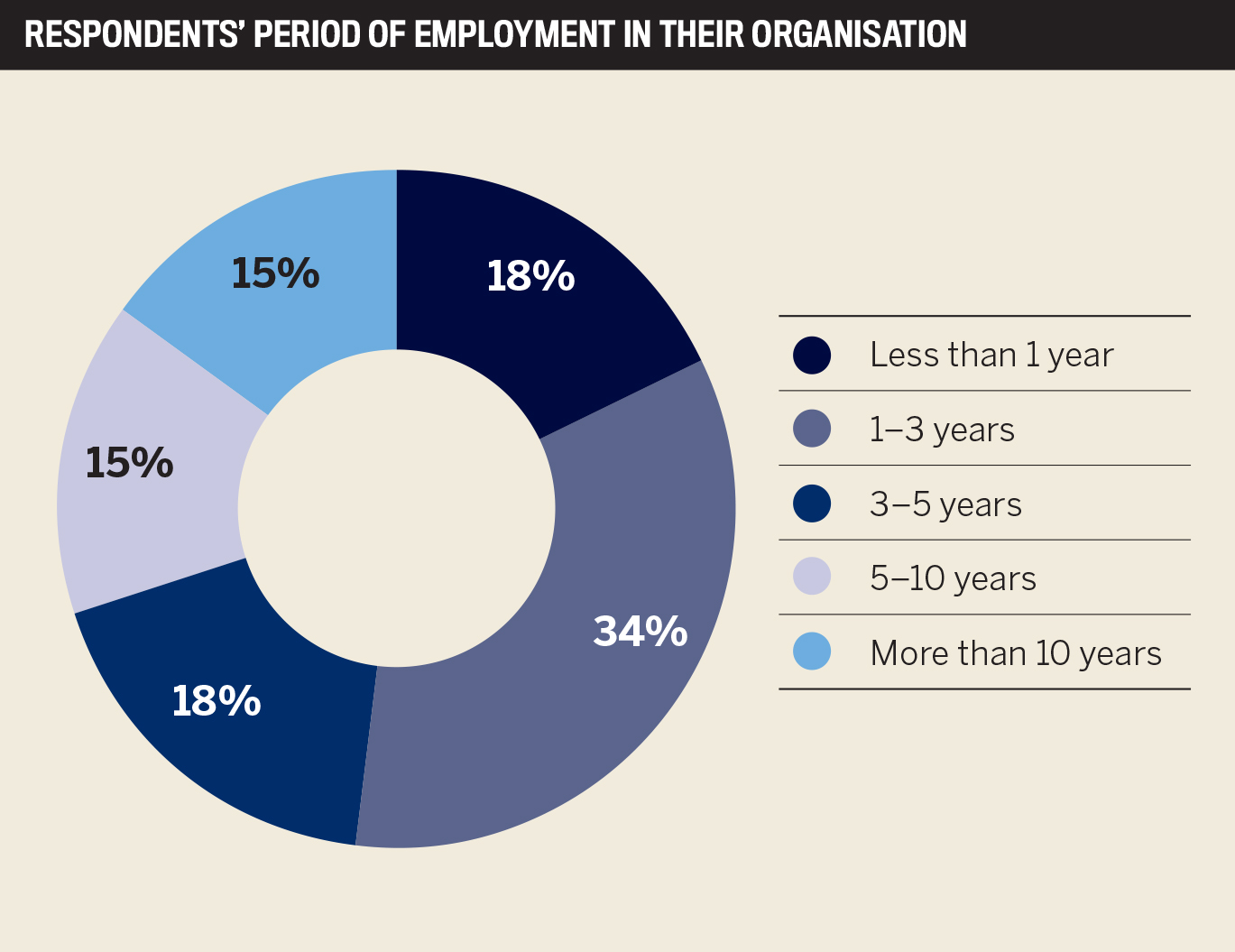 Employees praise Top Mortgage Employer's benefits
For the second year, Mortgages for Business received the coveted Top Mortgage Employer title in the brokerages category, achieving an overall employee satisfaction rate of 86%.
Employees rated the brokerage highly for benefits, earning it a bronze medal in that category, where its offerings include:
contributing to employees' pension funds and, in most cases, matching contributions

25 days of annual leave as well as paid bank holidays

long-term service rewarded with extra days of annual leave

long-term illness provision

private health insurance and subsidised gym memberships

flexible family-friendly policies

The multi-award-winning financial services company embarked on a steady cultural change over the past two years, capturing its aspiration of being "the mortgage broker that our clients love working with and our employees love working for". It has implemented innovative strategies to achieve this.
"It was important to focus on our clients' trust in us and how our people make a difference through stressful and challenging events," says managing director Gavin Richardson. "We wouldn't be able to create this kind of environment without the right people; that's essential for us."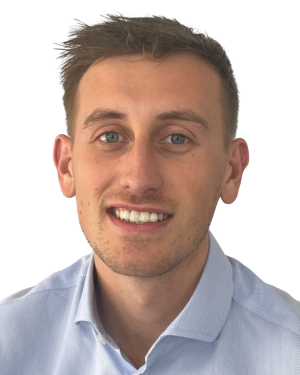 "It's really important that the companies are creating a supportive culture to make everyone feel valued and secure in their jobs and also so that people are happy to work together"
Ryan Venner
Premier Jobs UK
Mortgage for Business' approach to training the next generation of brokers differentiates it as one of the best mortgage companies to work for, as evidenced by its bespoke Broker Academy initiative, which resulted in:
two CRMs progressing to mortgage brokers in the past six months

four employees receiving their CeMAP qualifications

A psychologically safe environment has been created where employees can speak freely, accommodate flexible work needs and work remotely on Wednesdays.
The brokerage bucked the popular fully remote model after the pandemic in the interests of its employees' mental wellbeing and collaboration.
"You can't function properly in an organisation like this without your colleagues; you lose all that interaction, and we watched people's mental health, attitude and communication skills suffer," Richardson says. "I can't list flexible working benefits, but we take a flexible view of our employees' individual needs."
The organisation has built a reputation for putting clients at the heart of what it does, along with developing and promoting its staff.
"I come from a rugby coaching background; I don't care about mistakes," says Richardson. "I care about what you're doing five seconds afterwards. Don't worry if you made a mistake. It's how you put it right; that mindset makes a big difference to people."

Employees' industry insights
While each of MI's Top Employers 2023 excelled, respondents from across the mortgage industry also gave their feedback on what areas they would like to see improved.
Some of the answers included the following:
"Get back to focusing on training and developing staff to achieve their goals. Due to the turbulent times everyone has recently experienced, businesses are being more reactive on a daily basis, which can often detract somewhat from the structured staff development strategy."

"Could improve the overall benefits package. By that, I mean pensions and private medical care."

"Take part in events to celebrate diversity and raise awareness and acceptance of other people's backgrounds. From my point of view, it would be nice to see more people employed from the LGBT community."

"Activities in the staff breakout areas."

"Make it more sustainable for the environment. Add more personality to the office as it is very plain."

"Have an HR department so all employees are treated the same and there are published HR policies."

"More harmonisation ie some have a 37.5-hour week, while others have 35 hours."

"We could have better employee benefits and a scheme to do charity work like other firms have. We don't offer anything really in terms of team and employee wellness, mental health and charity work."

"More opportunities for training and career development. Unfortunately, we are too focused on reductive deadlines that cap these opportunities."

"More inter-departmental team-building events so that everyone gets to know everyone."

"Regular salary reviews with the option for employees to have an input."

Ryan Venner, managing director of Premier Jobs UK, explains the importance of employers listening to their employees' concerns.
"It's really important that the companies are creating a supportive culture to make everyone feel valued and secure in their jobs and also so that people are happy to work together," he says. "And then obviously, if they're working well together, they're more likely to achieve good results and the business will prosper."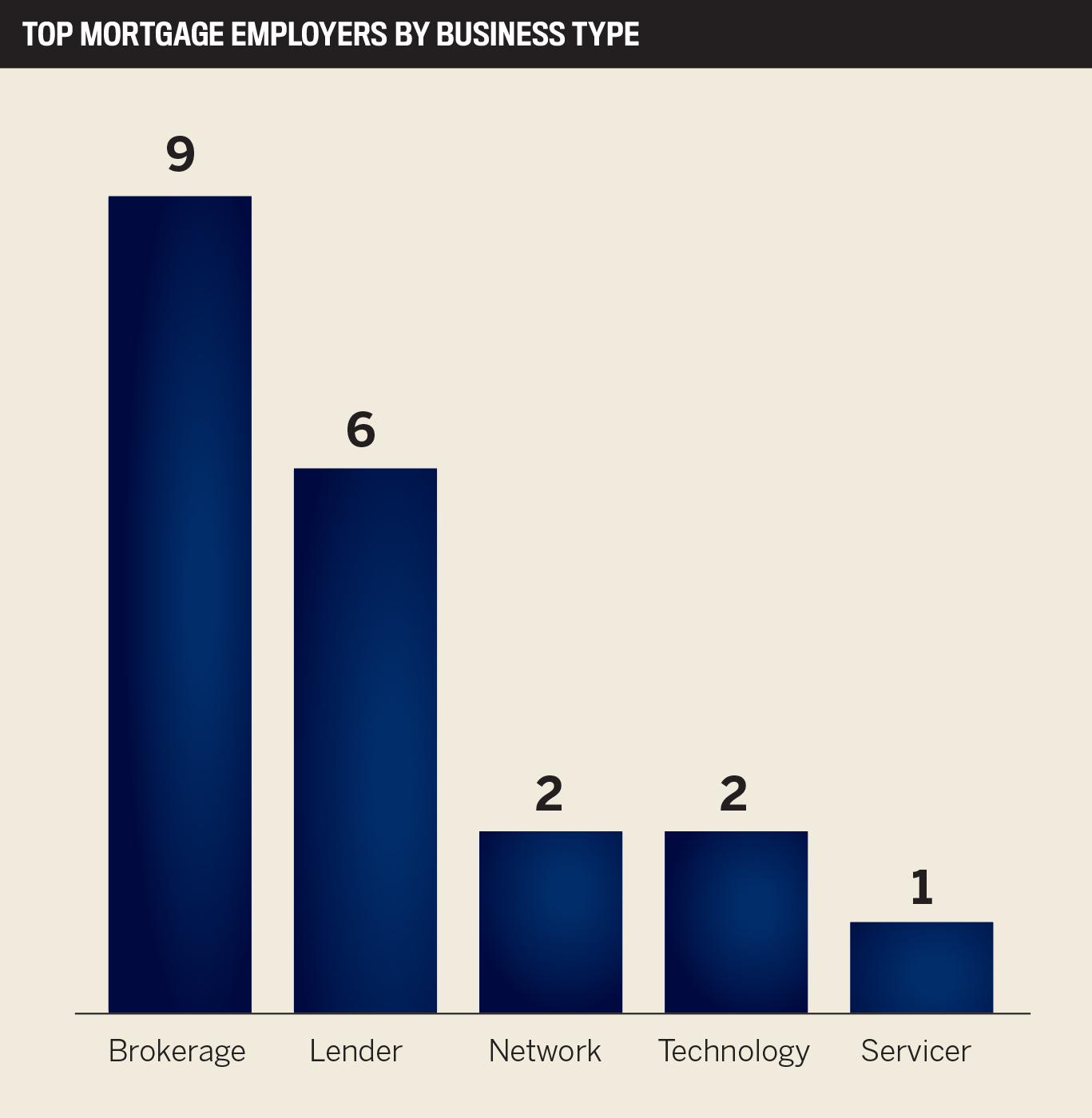 BROKERAGES

Advancement

LDN Finance


Gold

Watts Mortgage & Wealth Management


Silver

Mortgage 1st


Bronze

Benefits

Watts Mortgage & Wealth Management


Gold

SPF Private Clients


Silver

Compensation

Master Private Finance


Gold

Watts Mortgage & Wealth Management


Silver

LDN Finance


Bronze

Culture

Master Private Finance


Gold

Watts Mortgage & Wealth Management


Silver

Mortgage 1st


Bronze

Diversity, equity and inclusion

Master Private Finance


Gold

Yellow Brick Mortgages


Silver

LDN Finance


Bronze

Innovation

Mortgage 1st


Gold

LDN Finance


Silver

Advantage Financial Solutions


Bronze

Reputation

Master Private Finance


Gold

The Mortgage Mum


Gold

Mortgage 1st


Silver

Watts Mortgage & Wealth Management


Bronze

Sustainable programs

Master Private Finance


Gold

Yellow Brick Mortgages


Silver

LDN Finance


Bronze

Overall

Watts Mortgage & Wealth Management


Gold

Master Private Finance


Silver

LDN Finance


Bronze
LENDERS

Advancement

Landbay


Gold

Hope Capital


Silver

Benefits

Skipton International


Gold

Compensation

Hope Capital


Silver

Skipton International


Bronze

Culture

Hope Capital


Silver

Landbay


Bronze

Diversity, equity and inclusion

Keystone Property Finance


Gold

Nationwide Building Society


Bronze

Innovation

Landbay


Silver

Keystone Property Finance


Bronze

Reputation

Landbay


Silver

Keystone Property Finance


Bronze

Sustainable programs

Keystone Property Finance


Gold

Landbay


Silver

Skipton International


Bronze

Overall

Landbay


Silver

Hope Capital


Bronze
OTHERS (SERVICER, NETWORKS AND TECHNOLOGY)

Advancement

TMG Mortgage Network


Gold

HLPartnership


Silver

Phoebus Software


Bronze

Benefits

TMG Mortgage Network


Gold

Compensation

TMG Mortgage Network


Gold

Phoebus Software


Silver

Twenty7tec


Bronze

Culture

TMG Mortgage Network


Gold

Phoebus Software


Silver

HLPartnership


Bronze

Diversity, equity and inclusion

TMG Mortgage Network


Gold

Phoebus Software


Silver

HLPartnership


Bronze

Innovation

TMG Mortgage Network


Gold

HLPartnership


Silver

Phoebus Software


Bronze

Reputation

TMG Mortgage Network


Gold

HLPartnership


Silver

Phoebus Software


Bronze

Sustainable programs

Overall

TMG Mortgage Network


Gold

Phoebus Software


Silver

HLPartnership


Bronze