Five pass on full rate increase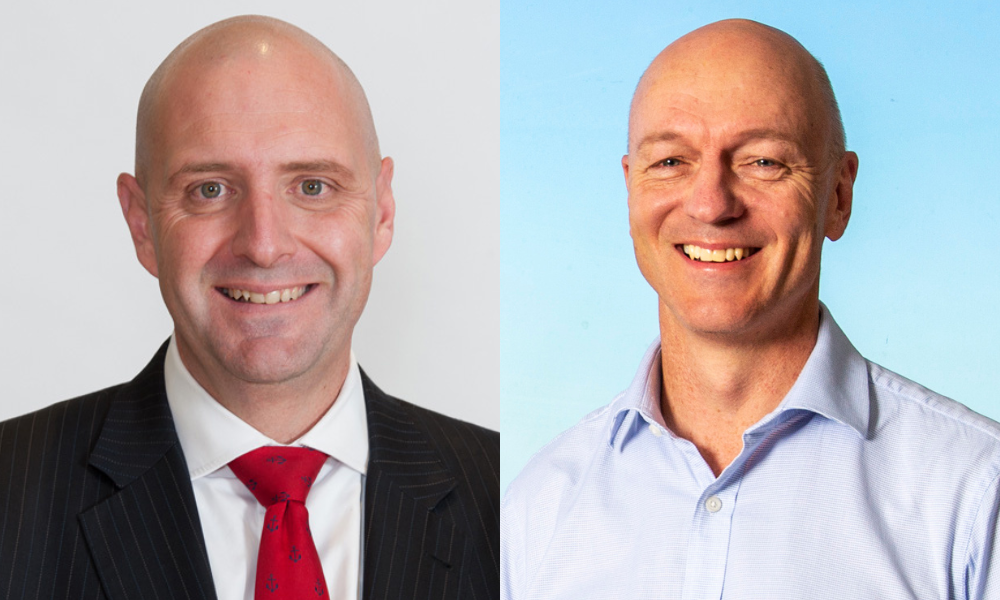 Variable rate rises from non-major banks are trickling through, with five now confirming they will pass on the 50-basis point cash rate increase in full.
It follows interest rate moves by the big four banks – with CBA, NAB, Westpac and ANZ all confirming last week that their variable home loan rates will go up.
The official cash rate, currently 1.85%, moved up by half a percentage point in August as the Reserve Bank of Australia signalled that inflation, currently 6.1%, had not yet reached its peak. It marked the third consecutive double-barrel increase; the cash rate target having increased by 175 basis points since May.
Following the RBA's decision on August 2, a flock of lenders have announced increases to their variable home loan rates. Macquarie Bank was the first to move, announcing a 50-basis point increase, effective August 12.
Read next: Three banks increase variable interest rates
CBA and MyState Bank were next to announce interest rate rises, which are effective August 12 and August 15 respectively. Westpac variable home loan interest rates will increase effective August 18, the bank having also announced a four-year fixed rate special of 4.99% for owner-occupiers paying principal and interest (premier advantage package), effective August 9. NAB and ANZ have confirmed their variable home loan rates will increase, effective August 12.
By Monday morning, five non-major lenders - AMP Bank, Suncorp Bank, Great Southern Bank, ING Australia and Bendigo & Adelaide Bank – had also confirmed increases to their variable rates. As with other lenders, they will pass on the full 50-basis point cash rate hike.
AMP Bank confirmed its variable rate home loans will increase by 0.50% effective August 12 for new customers, and August 15 for existing customers. For savers, AMP Bank said it is increasing the variable standard rate for the AMP Saver account to 0.60%, and the interest rate on AMP Notice products, effective August 8. Cash account rates offered to investment clients through AMP wealth platforms would also increase by 0.50%, the bank said.
Before deciding to lift interest rates, AMP Bank said a range of factors were considered, including the change in the official cash rate, the impact on customers and the need to manage a balanced portfolio.
AMP Bank group executive Sean O'Malley (pictured above left) said the bank was conscious of the impact that increasing home loan rates would have on its customers.
AMP Bank was focused on helping customers work through what it meant for them and their household budgets, he said.
"In cases where it's needed, we have dedicated financial wellbeing support available for our customers," O'Malley said. "While home loan rates have increased, we are committed to providing competitive rates for both our home loan customers and savers to help them achieve their financial goals."
Read next: Counting the cost of four rate rises
Suncorp Bank will increase its home loan variable rates by 0.50%, effective August 12. For every $100,000 of loan balance remaining on a 25-year variable rate loan, the customer's monthly repayments would increase by around $26, the bank said.
Acknowledging the "fast-changing rate environment" with added cost-of-living pressures, Suncorp Bank CEO Clive van Horen (pictured above right) encouraged any concerned customers to contact the bank to enable a tailored solution to be provided.
"We have also lowered some of our fixed rate home loans, to provide security and certainty for customers", van Horen said. "The owner-occupied, principal and interest three-year fixed rate will reduce to 5.79% per annum."
Great Southern Bank confirmed to MPA on Friday that its variable home loan interest rates would increase by 0.50%. Further details would be released, however the new rate is expected to impact minimum repayments for home loan customers from September.
ING Australia confirmed its variable home loan rates would increase for new and existing residential customers by 0.50%, effective August 9. The standard variable savings maximiser interest rate will increase to 0.55% per annum, meaning eligible customers could earn a variable interest rate of 3.10%, the bank said.
The bank said it would also increase its savings accelerator offerings for new and existing customers, including a 0.40% per annum increase for balances of $150,000 or over, taking the rate to 2.20% per annum.
Bendigo & Adelaide Bank said home loan customers on a variable rate loan will have their rate increase by 0.50% from August 12. The bank is also increasing the interest rate on many of its deposit products.
Current figures from RateCity.com.au, effective Monday, show 26 lenders announced rate increases in August, all by 0.50%.
The lowest variable home loan rates were available through Loans.com.au (3.10%), followed by Bank of us (3.29%) and Homestar Finance (3.58%).
Across the big four banks, the lowest variable home loan rate was available through CBA (3.79%), followed by Westpac (3.64% introductory offer for two years, thereafter 4.04%), NAB (3.94%) and ANZ (3.69%).