Care packages carry an emotional wallop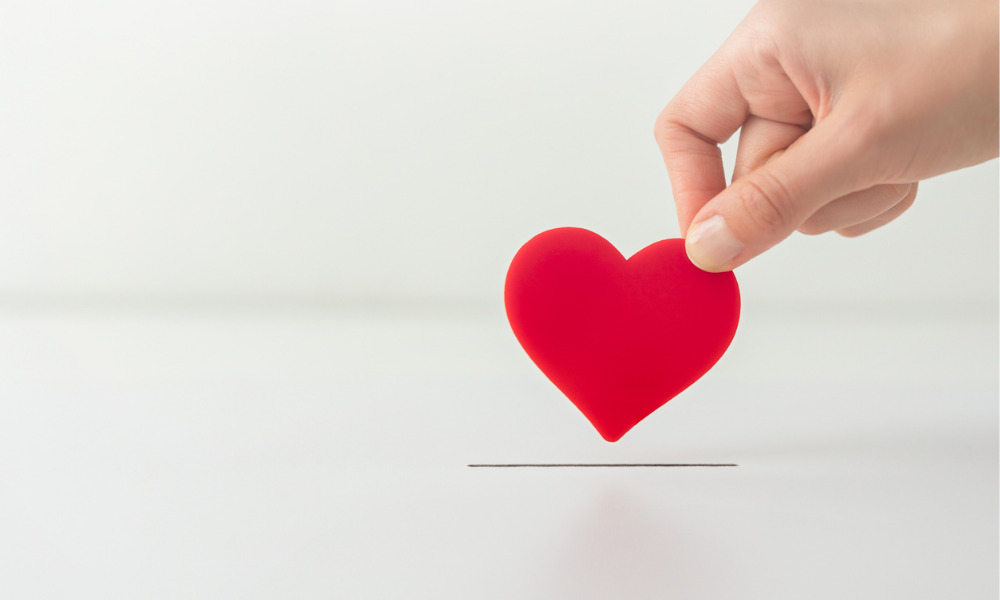 Wisconsin-based Fairway Independent Mortgage Corp., has announced it is "doubling down" on its year-round philanthropic efforts largely designed to help people affected by the corrosive financial effects of the pandemic.
The full-service mortgage lender, with dual headquarters in Dallas suburb Carrollton, Texas, will fortify such charitable initiatives through its affiliated non-profit organizations and companywide volunteer efforts to provide critically important services for those in need across various communities, staffer Sherri Anderson told Mortgage Professional America.
Read more: Fairway Mortgage to double down on charitable efforts
The largesse – via Fairway Cares, the company's non-profit arm for which Anderson serves as CEO – is rooted in personal loss for the company that was doubly hit with beloved colleagues' deaths in 2014. The company's "heart month" in February, calling awareness to cardiac health, stems from the deaths of two well-loved associates felled by heart attacks within months of each other.
"Randy Cross – who actually named Fairway – died of a heart attack seven years ago," Anderson said. "He was best friends growing up, from the age of three, with the CEO, Steve Jacobson. Charlie Bell was another beloved loan officer in Fairway who died within a few months of a heart attack."
Since those dark days, the emphasis is to encourage staffers to eat well and exercise while honoring those succumbing to heart attacks. Teachings extend to young people too: "Last year, we started something called 'Young at Art," a contest for K-12th graders to help pass along the art of giving, the art of caring, to the younger generation of Fairway. We're using that to help them understand the importance of love, courage, strength and hope."
While many companies typically gear up for similar philanthropic efforts during the Christmas holidays, Anderson noted, Fairway conducts its philanthropy year-round. The gift-giving is contingent on employees' own suggestions, she added.
As an example, Anderson related the company's gift-giving origins: "Fairway Cares was started really about a story about a breast cancer journey. They heard the story of a teammate's best friend who was battling breast cancer, and once they heard the emotion to the story all of the executive teammates said 'we gotta do something.' And we have a place outside of Madison where people can go for healing, but not everybody can get there if they're not feeling good."
Read next: Fairway turns 25 with employee milestone
The upshot: "That's kind of where the care packages came up," Anderson said. "We started listening to people who had cancer, and learned that when they go through chemo they have a hard time staying warm. So, a blanket is included, and we have cozy socks. We heard they have a hard time staying hydrated, so we have a high-end swig mug that's included. We have a toiletry bag to make it easier to go to and from appointments. We have inspirational books included, depending on the situation."
Those left behind aren't forgotten either, Anderson said: "It's not only the people who are battling illness, but the loss of loved ones and how impactful grief is. And so, packages go out to comfort people who are in the midst of grief."
The generosity has grown bigger each year, as has employee participation. In 2020, the company provided comfort through the delivery of 1,355 care packages to those who faced a critical illness, sustained physical trauma or lost a loved one. The efforts nearly doubled in 2021, with Family Cares volunteers packaging and delivering more than 2,400 such packages. Some 30% of the 10,500-member workforce now participates in the efforts, Anderson noted, with that number expected to grow through internal education initiatives.
"The cool thing is Fairway employees are the only ones who can request packages," Anderson said. "But they can request packages for clients, teammates, family members, friends – anybody that they have a relationship with."
Fairway doesn't stop there, with the spotlight on giving touching the breadth of human experience. To wit:
Brave frontline workers also felt the impact of the company's generosity. Fairway supported health care professionals directly treating COVID-19 patients by partnering with nutritional and well-being specialist Isagenix to provide 200 immune-boosting, dietary bundles to vital frontline workers. Anderson said the care bundles were completely paid for by Fairway volunteer fundraising and made available for any Fairway employee's family member serving as a frontline health care professional.
From April to September in 2021, Fairway Cares led related, additional fundraising initiatives. The Pedal for Packages and Pound the Pavement campaigns encouraged employees to raise money for extra care packages.
The company is dedicated to serving the nation's veterans through its non-profit American Warrior Initiative (AWI). In 2021, AWI provided 101 service dogs to an equal number of deserving veterans – more than double the previous year. Fairway founded the non-profit AWI in 2015 as a way to give back to active-duty service members, veterans, and first responders, and to help local branch efforts to fund initiatives for these deserving military personnel. Contributions also enabled AWI to donate more than 230 gift cards to veterans last year. This past December, 16 service dogs were given to veterans across eight different states via Zoom – including 13 canines in honor of each of the service members killed during the evacuation of US troops from Afghanistan, Anderson noted.
This past Christmas, "We were honored to play a small part in helping military families this Christmas by gifting 150 gift cards, $100 each, to 150 military children," added Louise Thaxton, director of American Warrior Initiative. "None of us can do everything but all of us can do one thing, and for us this Christmas, it was giving back to the kids!"
Fairway encourages its employees to give back to their communities through its Volunteer Paid Time Off program through which teammates can be paid for up to a day's volunteer work per year. Fairway volunteers contribute thousands of hours of time across the country in programs addressing issues from education to hunger.
"As a non-profit that is totally funded by Fairway employees, we work hard to make every dollar count and to maximize the value of the package contents," Anderson said. "Each week we have volunteers come to the office to gift-wrap some of the items. When people receive these specially wrapped items it adds to the feeling that the gift was specially prepared for them. We had more than 14 volunteers log a total of 610 hours in 2021."
But back to those care packages. Small gestures to be sure, the items nonetheless take on the form of treasure to recipients whose reactions resonate powerfully with the givers, Anderson related. "That's the thing that's so powerful. We do this every day and think 'what's the impact of a package?' I'm still stunned daily by how a blanket made them feel so comforted. It's brought grown men to tears. We have no control over when packages get delivered, but over and over and over we hear 'oh my gosh, I was having a really bad day of chemo and got home and this package was there. It made me feel like I wasn't alone.' It's just so heart-warming."